Smoke on Cars
Auto Market Weekly Summary: May 15
Monday May 15, 2023
Year-over-year inflation declined again in April, in line with expectations. Consumers are increasingly tapping credit cards.
Auto loan performance improved in April from the seasonal impact of households receiving tax refunds. Even so, loan performance remains worse than a year ago.
Auto credit access declined in April across all auto sales channels and all lender types, according to the Dealertrack Credit Availability Index.
Inflation Declined From a Year Ago, as Expected
Year-over-year inflation declined again in April, as expected, according to the Consumer Price Index. The headline aggregate measure increased 0.4% on a seasonally adjusted basis, an acceleration from March but as expected.
The core CPI, excluding Food and Energy, also increased by 0.4%, the same rate of increase as in March. Medical care saw a decline, while other major categories saw mixed trends.
Food, transportation, recreation, and other goods and services saw accelerating increases. In transportation, used cars, fuel, parts, and maintenance and repair drove the increase. The increase in used cars was consistent with the gains we have seen in used retail prices in March and April, but the real retail gains we saw in April are not as large as what the CPI is showing. New-vehicle prices saw a small decline, which is consistent with what we have observed in real transactions in April as incentives and discounting grew, as reported by Kelley Blue Book.
Shelter is continuing to decelerate but is still driving much of the above-target inflation. Lower-income consumers are seeing accelerating relief from an extreme amount of inflation. On a year-over-year basis, core CPI declined to a 5.5% increase from 5.6% previously. The overall CPI year-over-year declined to 4.9% from 5.0% previously. Our estimated CPI for the lowest income quintile declined to 11.9% in April from a peak of 21.9% last June.
Consumers Are Increasingly Tapping Credit Cards
The Federal Reserve reported that Consumer Credit excluding housing-related debt saw growth accelerate to $26.51 billion in March from $15.03 billion in February, driven by growth in credit card debt.
Credit card debt grew by $17.6 billion, the highest growth rate in a year. Non-revolving debt, which includes auto and student loans, slowed to the lowest growth rate this year.
Auto Loan Performance Worse Than a Year Ago; Defaults Still Low
Auto loan performance improved again in April as a typical seasonal improvement in delinquencies and defaults was delivered by tax refunds. However, loan performance remains much worse than a year ago.
Delinquencies that were 60 days or more declined in April for the second month in a row but were up 18.6% from a year ago. In April, 1.60% of auto loans were severely delinquent. That was down from March's 1.75% rate but was the highest April rate dating back to at least 2006.
Of subprime loans, 6.18% were severely delinquent, down from 6.75% in March. Even so, that was the highest April severe delinquency rate dating back to at least 2006. The subprime severe delinquency rate was 102 basis points (BPs) higher year over year, while the aggregate was 24 BPs higher.
The high delinquency rate level has not been leading to a historically similar level of higher defaults, and defaults also declined in April. Defaults of auto loans fell by 6.9% in total in April from March but were up 9.0% from a year ago. Defaults of subprime auto loans declined by 8.4% and were down 1.3% from a year ago.
Access to Auto Credit Declined in April Across the Board
Auto credit access tightened in April across all loan channels and lender types. Our Dealertrack Auto Credit Total Loan Index measured that auto credit tightened by 1.5% to the lowest level of credit availability since February 2021.
Movement in credit availability factors was mixed in April. Yield spreads narrowed, average terms lengthened, and down payments declined, and those moves improved credit access for consumers. However, decreases in the approval rate, subprime share, and negative equity share hurt consumer credit access.
Unlike in March, which saw tightening in used and loosening in new, all channels saw declining credit availability in April. Independent used loans saw the most tightening, while new loans from non-captives saw the least tightening.
On a year-over-year basis, all channels were tighter, with certified pre-owned (CPO) loans having seen the most tightening. Credit availability also declined in April across all lender types. Credit unions tightened the most, while auto-focused finance companies tightened the least. On a year-over-year basis, credit access was tighter across all lender types, with auto-focused finance companies tightening the least while credit unions tightening the most.
Consumer Sentiment Declined
The initial May reading on consumer sentiment from the University of Michigan declined 9.1% to 57.7 as both views of current conditions and future expectations fell. The median expected inflation rate over the next year dropped to 4.5% from 4.6% last month, but the longer-term view increased to 3.2%.
Consumers' views of vehicle buying conditions declined slightly but remained better than a year ago. Consumers saw a deterioration in prices but stability in interest rates.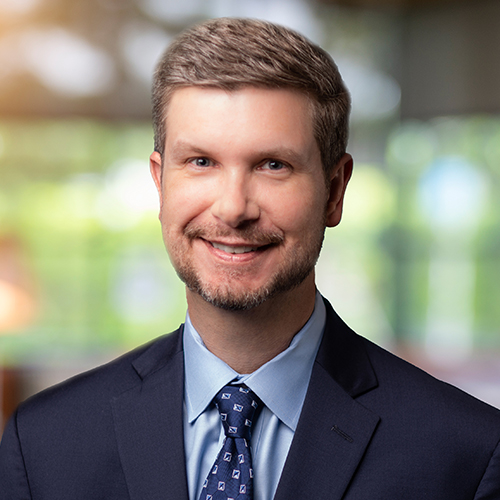 Jonathan Smoke
Chief Economist
Jonathan Smoke leads Cox Automotive's economic and industry insights team, which tracks key metrics and trends impacting both the wholesale and retail markets for vehicles informed by the proprietary data from the company's businesses and platforms. For 28 years, Smoke has focused on translating data and trends into relevant actionable insights for the industries that represent the biggest purchases that consumers make in their lifetimes: real estate and automotive. Smoke joined Cox Automotive in 2017.