Commentary & Voices
Cox Automotive's Evolved Brand Portfolio: Simplified and Harmonized
Thursday November 16, 2023
Chief Marketing Officer Ken Kraft explains the driving force behind Cox Automotive's new simplified and harmonized brand portfolio and why, in this case, less is more for customers.
Have you noticed the most powerful brands keep things simple? Think Google, Apple, Uber, Coca-Cola – all are easy to recognize, familiar and concentrated in one powerful identity. That same strategy is what guided the team at Cox Automotive in developing our evolved brand portfolio, recently introduced on priority websites and soon to be front and center at NADA in February.
Cox Automotive has experienced exponential growth over the past decade from acquisitions, organic growth, and collaborations. And while we've evolved into one of the category's most connected ecosystems of solutions, data and expertise, this also meant that our 60+ brands, products and capabilities could be challenging to navigate. It was time to evolve our brand architecture to better reflect Cox Automotive's unmatched connected suite of products and to provide customers with what they've been asking for – end-to-end solutions from one provider.
With that in mind, you'll see that we've streamlined our portfolio to just 13 go-to-market brands – all leaders in their space – and created a more cohesive, harmonized look using consistent icons and typography. In addition, most brands are now "endorsed" by Cox Automotive to visually connect them to our larger parent brand and ensure that Cox Automotive stays top of mind in the marketplace. Our consumer brands Autotrader and Kelley Blue Book have such strong marketplace equity that they will remain unchanged; to pay homage to their rich history, we leveraged their color palettes to serve as anchors in harmonizing the evolved portfolio.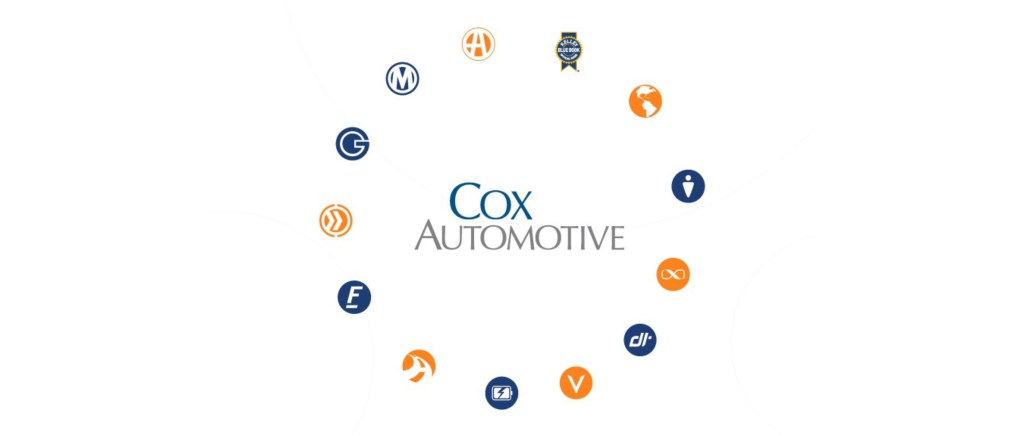 This concept of a "connected ecosystem" will be the centerpiece of Cox Automotive's presence at the NADA Show 2024, one of the most significant events on the automotive industry's calendar. We will showcase why Cox Automotive continues to be the most trusted partner in the industry, helping clients connect the dots with products and data to ensure their success in a market that is increasingly complex and competitive. Our NADA theme of "Where it all Connects" underlines both our size and scope as well as our capacity to cater to a broad range of customer needs. For a closer look, visit the Cox Automotive NADA Hub, a custom microsite that offers a chance to preview all things Cox Automotive for the NADA Show, including signing up for demos.
Cox Automotive has been on quite the journey – building, growing, evolving – at a pace even we couldn't anticipate. Our brand evolution is bigger than new logos – it's about our transformation to One Cox Automotive in all facets of our business and allowing us to be the place "where it all connects" for our customers, clients and partners. And we're not done yet. As the world's largest automotive services and technology provider, Cox Automotive is committed to evolving over time, making necessary adjustments and thoughtfully incorporating any new brands, products or capabilities in the future. Come check out our new brand evolution at NADA 2024.
---
To learn more: Watch Ken Kraft on CBT News.