Commentary & Voices
The New-Vehicle Market Continues to Defy Gravity
Thursday September 14, 2023
It's commonly believed that what goes up must eventually come down; you can only defy gravity for so long. The continued strength of the new vehicle market in 2023 is calling this widely held belief into question.
At the beginning of the year, most economists and automotive forecasters believed there was a greater than 50% chance the US economy would fall into a recession. Fed Chairman Powell signaled that continued interest rate hikes would be deployed to tame persistent, rising inflation. The Fed has increased rates 11 times since March 2022. Last week, the average 30-year fixed mortgage rate was over 7.5% for the first time in decades.
As a result, the economy is slowing down, and many households are feeling financial pain. Home sales are down over 20% in some metro markets. Nike, Pepsi, and other major retailers have watched their revenues and margins slide as consumers tighten their wallets. American credit card debt just passed $1 trillion for the first time, and the floating nature of these interest rates will place downward pressure on consumer spending. American's excess savings, which swelled during the pandemic, have fallen from $2.1 trillion in 2021 to only $190 billion today, based on a recent assessment by the Federal Reserve Bank of San Francisco.
And despite all this negative economic news, the new car business continues to resist gravitational forces with solid sales and robust profits for dealers and automakers alike.
Nobody could have predicted what's unfolded: In January, Cox Automotive forecasted the new vehicle SAAR at 14.2M for the year, but in the first half, the industry was pacing at 15.5M. The SAAR hit 15.7M in July and held at 15.0M in August. Retail sales volume is up nearly 4% vs. last year, but what's most impressive is that average new car payments have increased from $691 to $784. (+13.5%)
How can the new car business not only defy gravity but continue to climb higher?
Five forces are helping the New Car Market Defy gravity:
Home Mortgage Refinancing – According to Redfin, 62% of mortgages are below 4%, and 24% are below 3%. The massive amount of refinancing in 2021 and 2022 has freed up additional disposable income for many households. For example, a homeowner with a $600,000 mortgage at 5.25% who refinanced to 3.25% generated $700 a month in extra cash flow.
Wage Growth – At the same time American households are enjoying lower mortgage payments, their incomes are growing. Wages are up 10.2% since 2019, equating to an additional $854 per month for families earning $100,000 annually.
The New-to-Used Value Proposition Changed – In 2019, the average retail price for a new vehicle was $36,620 vs. the average 1-year-old used vehicle price of $23,595. That's a $13,025 difference or 55% premium for buying new vs. used. Today, the variance is much smaller: The average retail price for new is $47,481 vs. $41,167 for 1-year-old used, $6,314 difference – a much smaller 15% price walk to New. Many consumers were able to rationalize spending the extra money to have the full warranty and the new car smell.
Pent-Up Demand – During 2020-2022, Automakers produced 8.1 million fewer new vehicles vs. the 2017-2019 timeframe due to supply chain and pandemic-related challenges. For much of 2021 and 2022, dealership lots were practically empty, so many consumers had no choice but to postpone their purchases. Supply chain challenges have subsided, and new vehicle inventories are up 68% vs. September '22. Increased availability has been crucial to driving sales gains.
The Rich Got Richer – Wealthy households enjoyed watching their stock portfolios increase 21% vs. the beginning of 2020. Housing prices and homeowner equity have also risen significantly in many big cities. These two key drivers of household wealth have made it easier for higher-income families to afford more expensive vehicles. In 2017, households making over $250,000 only represented 4% of vehicle sales. Today, they represent 15% of vehicle sales and are climbing. New vehicle purchases have increasingly become a luxury item for the affluent.
The million-dollar question is when will the new car market feel the downward gravitational forces of higher borrowing costs, college debt repayments, and rising credit card debt?
In the short term, a UAW strike seems all but confirmed at this point, which will surely slow production and may impact sales in the coming months. A strike will just be another obstacle that will help keep new car prices elevated, as supply shrinks in the face of strong demand. The automakers have come to realize that a 15M unit market is healthier than chasing 17M units with excessive marketing costs and high incentives.
Over the past 25 years, I've witnessed several periods with strong downward gravitational forces on the industry: the 2008 Financial Crisis, the Japanese Tsunami, COVID-19 shutdowns, and the Micro-chip shortage – but in each case, the US auto industry was able to find its footing and move forward. The current economic headwinds and potential labor strike may slow new-vehicle sales volumes, but high prices will continue to defy gravity like a SpaceX rocket.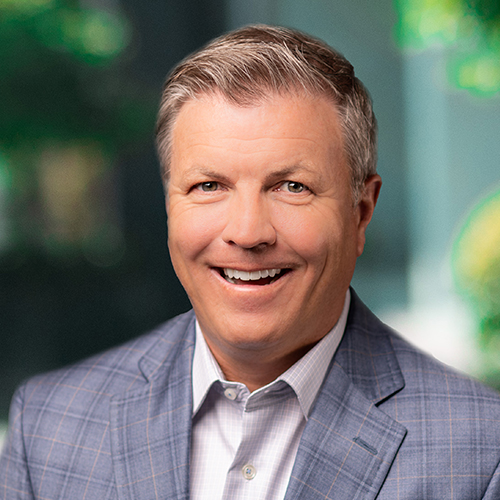 Brian Finkelmeyer
Senior Director, New Car Solutions
As Senior Director of New Car Solutions at Cox Automotive, Brian Finkelmeyer is responsible for vAuto/Cox Automotive's New Car Strategy, including vAuto's Conquest Inventory Management Solution and the Cox Automotive Rates and Incentives Business. Finkelmeyer works across Cox Automotive's various businesses to develop new data insights which help our OEM and Dealer partners fully capitalize on their market opportunities.