Smoke on Cars
UAW Strike Update 2
Thursday October 19, 2023
Last week, as the UAW strike against the Detroit 3 automakers moved into its fourth week, the tenor and dynamics shifted. On Wednesday, October 11th, the UAW unexpectedly called all 8,700 Ford workers at the Kentucky Truck Plant to go on strike, shutting down production of some of the Blue Oval's most profitable vehicles. For many, the strike against Kentucky truck was a surprise in that Ford had been viewed as closer to terms with the union and because the action last week fell out of the UAW's template of announcing new targets each Friday with a Facebook Live update from President Shawn Fain.
We took the surprise action against Ford as an important, dramatic signal of the negotiations breaking down, but it doesn't materially change what we have expected to see if the strike persists well into the second half of October. Yes, the Kentucky plant – home to Ford's Super Duty pickups and Expeditions, and the Lincoln Navigator – is extremely important to Ford's profits, but it represents expensive, lower-volume trucks and SUVs, of which there is currently above-industry-average supply available. For dealers and shoppers, there will be no impact for several more weeks to come.
With Ford's Kentucky Truck Plant added, the industry is now losing about 43,000 vehicles per week out of approximately 145,000 that the Detroit 3 were producing per week this summer, a reduction of approximately 30%. At this point, and barring any further action coming later this week still, we are just now approaching what the industry would have lost had the UAW simply gone after a single automaker. In other words, we are almost a month into the strike and just now reaching a point where it will begin to have a material impact on product availability for consumers.
Recent measures of new-vehicle inventory from our vAuto Available Inventory database suggest the disruptions have not been significant enough yet to cause a notable setback on deliveries or supply. In fact, of the 14 mainstream vehicles targeted by the UAW, only half have inventory levels below industry average as measured by days' supply. And only the vehicles initially targeted – GM's Canyon and Colorado, Ford's Bronco and Ranger, and Stellantis' Jeep models – are showing noticeably lower inventory volumes.
Mid-September
Mid-October
Change
Volume
Days' Supply
Volume
Days' Supply
Volume
Days' Supply
GM
 
 
 
 
 
 
 
 
Buick Enclave
15,354
145
15,580
148
1.5%
2.4%
Chevrolet Colorado
7,931
35
4,173
20
-47.4%
-41.8%
Chevrolet Traverse
15,056
50
14,072
47
-6.5%
-5.2%
GMC Canyon
2,609
33
1,522
31
-41.7%
-6.1%
Ford Motor Company
 
 
 
 
 
 
 
 
Ford Bronco
14,192
50
11,806
49
-16.8%
-0.8%
Ford Expedition
8,457
102
8,995
101
6.4%
-1.5%
Ford Explorer
33,412
133
37,124
99
11.1%
-25.0%
Ford F-Series Super Duty
35,118
67
36,068
66
2.7%
-0.6%
Ford Ranger
1,822
37
1,003
32
-45.0%
-15.5%
Lincoln Aviator
6,449
484
6,786
124
5.2%
-74.5%
Lincoln Navigator
2,905
117
3,324
136
14.4%
16.3%
Stellantis
 
 
 
 
 
 
 
 
Jeep Gladiator
24,535
182
21,293
122
-13.2%
-33.3%
Jeep Wrangler
16,038
68
12,356
67
-23.0%
-1.5%
Surprisingly, according to data from our team at Kelley Blue Book, all three of the Detroit automakers have actually seen an increase in shopping activity since the start of the UAW strike, in terms of both shopper volume and share of shopping. This is likely due to a sense of urgency for anyone who thought they would buy in the next few months.
In terms of vehicle sales, the strike's disruption does not happen in a vacuum. It creates opportunity for other manufacturers to take share, and that is clearly happening. Vehicle sales INCREASED in September while overall industry inventories IMPROVED. The victors from the disruptions so far are VW, Toyota, Nissan, and Honda.
If the scope of the strike grows beyond the roughly 43,000 vehicles a week currently impacted and closer to the full potential of 145,000 a week, the greater automotive market will begin to feel the effects. The other OEMs cannot expand to fill the void created by an expanded strike, although the trouble will begin gradually thanks to the existing supply buffer, so the auto market will likely not be dramatically worse in October than it was in September. In fact, other macro-economic factors, including the negative impact on consumer sentiment caused by a war in the Middle East and chaos on Capitol Hill, are likely more a drag on the broader market than the UAW strike.
At this point, we wait and see how the strike will unfold, which is apparently exactly what the UAW strategy has been all along – to keep the automakers and the industry on loose, ever-shifting ground.
If the strike goes into November but is settled before Thanksgiving, we're likely to see pricing firm up in the new-vehicle market, incentives decline, and the sales pace to slow in the fourth quarter as a result. Pickups and utility vehicles will be impacted the most. Fleet sales may get hurt more than retail. The impact on manufacturing and the supply base will create job losses and will shave 0.25-0.30 from real GDP growth in fourth quarter, which was already expected to be less than 1%.
If the strike is turbocharged in the coming weeks and builds to closer to 145,000 lost vehicles per week with no resolution by Thanksgiving, we can rightly expect a much larger impact that spills over into the used-vehicle market with wholesale prices increasing as dealers and rental car companies seek substitutes for new-vehicle deliveries. In such a scenario, Q4 new-vehicle sales will be materially lower, and supply will be tighter as the industry jumps into 2024. Used-vehicle sales, and prices, will likely tick higher.
Such a scenario will of course have spillover: It will be negative for jobs, the broader economy, and consumer spending. The bigger it gets and the longer it lasts, the higher the risk of the economy going into a recession as other negative trends converge in Q4.
The hope at this point is that the fever pitch between Ford and the UAW is a necessary precondition of both sides understanding what is necessary to reach a negotiated agreement. Lately, Ford Chairman Bill Ford, a scion of the auto industry's most influential family, has been publicly engaged in the situation, a clear sign of just how important – and how different – negotiations are right now. They say, "It's always darkest before the dawn." All of us at Cox Automotive are hoping for a reasonable resolution, as the current situation is clearly not good for anyone directly or indirectly engaged in the automotive industry.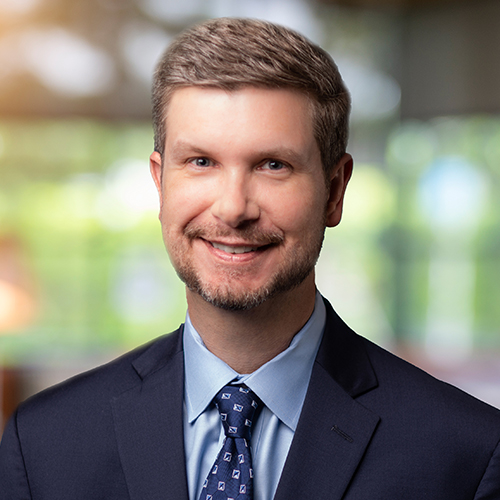 Jonathan Smoke
Chief Economist
Jonathan Smoke leads Cox Automotive's economic and industry insights team, which tracks key metrics and trends impacting both the wholesale and retail markets for vehicles informed by the proprietary data from the company's businesses and platforms. For 28 years, Smoke has focused on translating data and trends into relevant actionable insights for the industries that represent the biggest purchases that consumers make in their lifetimes: real estate and automotive. Smoke joined Cox Automotive in 2017.