Data Point
Wholesale Prices Retreat From Record High
Tuesday January 8, 2019
Wholesale used vehicle prices (on a mix-, mileage-, and seasonally adjusted basis) decreased 1.32 percent month-over-month in November. This brought the Manheim Used Vehicle Value Index to 139.0, a 3.3 percent increase from a year ago.
The Manheim Used Vehicle Value Index (MUVVI) is updated monthly using data from Manheim, North America's largest wholesale used-vehicle marketplace and most extensive auction network. By applying statistical analysis to its database of more than 5 million used-vehicle transactions annually in the U.S., Manheim, a Cox Automotive company, has developed a reliable measurement of used-vehicle prices that is independent of underlying shifts in the characteristics of vehicles being sold.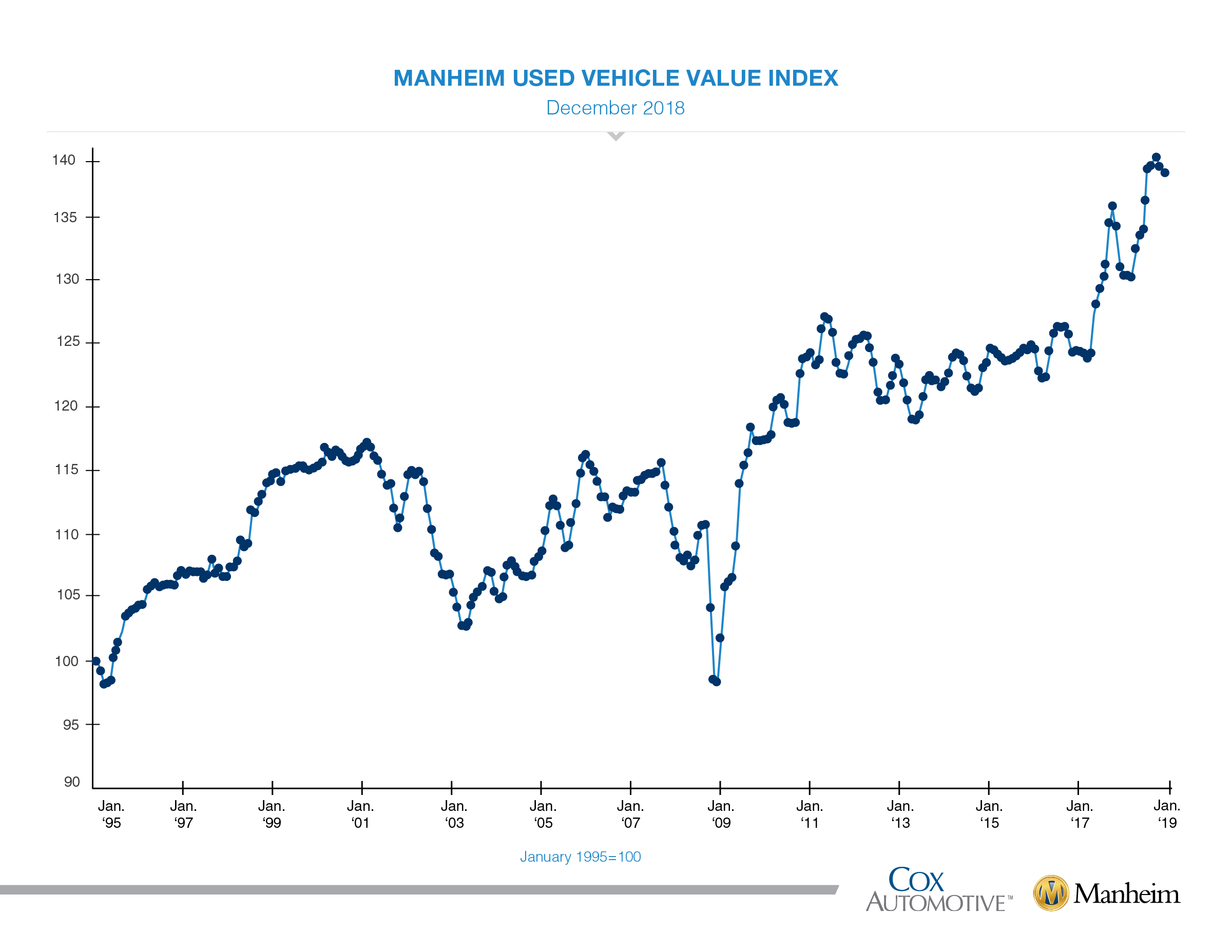 Read more commentary here.
Tags