News Coverage
Cox Automotive's Charlie Chesbrough Reveals Forecast for Q4 and How Car Dealers Can Prepare
Friday September 17, 2021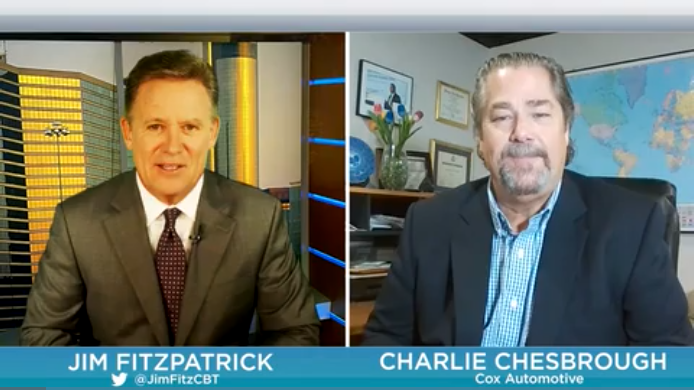 CBT News, Sept. 17, 2021 – The shortage of new vehicle inventory has led to a decline in sales and an uptick in stress for many of you. Cox Automotive is reporting that August was the fourth consecutive month of slowing sales for new vehicles. On this episode, Charlie Chesbrough, senior economist and senior director of Industry Insights at Cox Automotive, joins Jim Fitzpatrick to walk us through what is happening and how dealers are responding in the Q3 Cox Automotive Dealer Sentiment Index.
With August behind us, Chesbrough says one of the positive take-ways is that there is still interest from consumers for vehicles. Demand remains high for both new and used. It's just market constraints on the supply side. Chesbrough says what dealers need to get ready for, is that the problem isn't going away anytime soon.
The sales pace we saw in August was 13.1 million, far below what we expected for a 17 million market says Chesbrough. You're going to have a difficult time if you're a picky buyer out there trying to find exactly what you want. Chesbrough says he's finding that successful dealers are able to get their customers to order their vehicles. He thinks as the products start to come back in, he's see the consumers coming back to buying vehicles because they're going to want them.