Shopper Insights
2016 Car Buyer Journey Study
Monday March 21, 2016
Article Highlights
While car buyers use a variety of sites to shop, more of them use third-party sites than any other site, and 56% of car buyers say that third-party sites are the most useful sites.
46% of car buyers use multiple devices (desktop and laptop computers, smartphones and tablets) when shopping for a car. The prevalence of a multi-screen car-shopping experience gives automotive marketers and brands substantial new opportunities to target and effectively influence shoppers at any time or any place.
Car buyers consider a variety of makes/models and purchase options as they move through the shopping process But by the time they actually show up to the dealership, they already know what they want to buy. the time to influence and convert them is online, where car buyers spend the majority of their shopping time making decisions
The 2016 Car Buyer Journey Study has revealed new insights about the prevalence of online shopping, the relative importance of various Internet resources and the use of multiple devices during the car-buying process. The study also provides details about how car buyers consider a variety of makes/models and purchase options as they shop, and examines what consumers like and dislike the most about the car-buying process.
Time spent getting a vehicle
Car buyers spend 59% of the total time spent getting a vehicle researching & shopping online. See the full brochure to learn more about this and the entire purchase process of actual car buyers.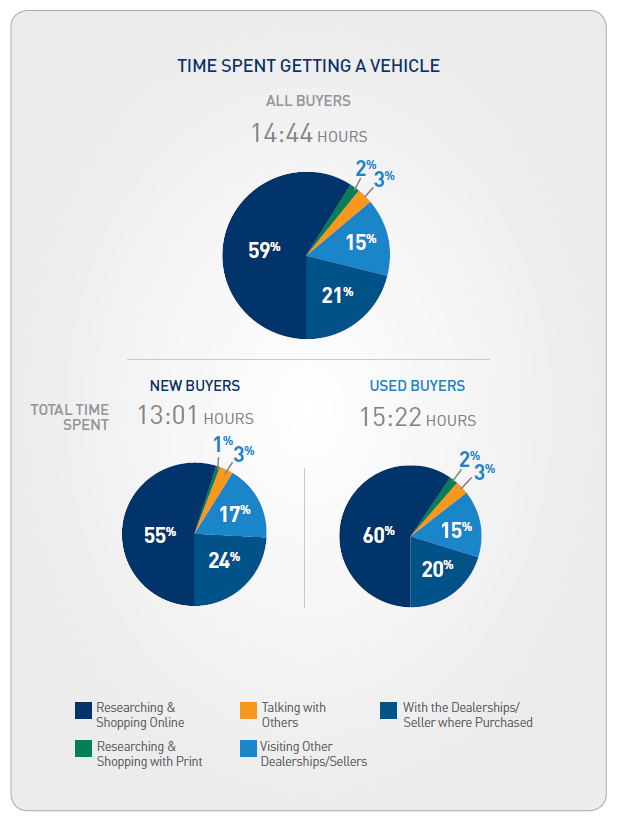 ABOUT THIS STUDY
The 2016 Car Buyer Journey, commissioned by Cox Automotive through IHS Automotive, was conducted to gain an understanding of consumer car-shopping behavior and perception of the dealer experience. A total of 2,131 car buyers (1,283 New and 848 Used) who purchased a vehicle within the 3 months between March and May of 2015 completed a survey.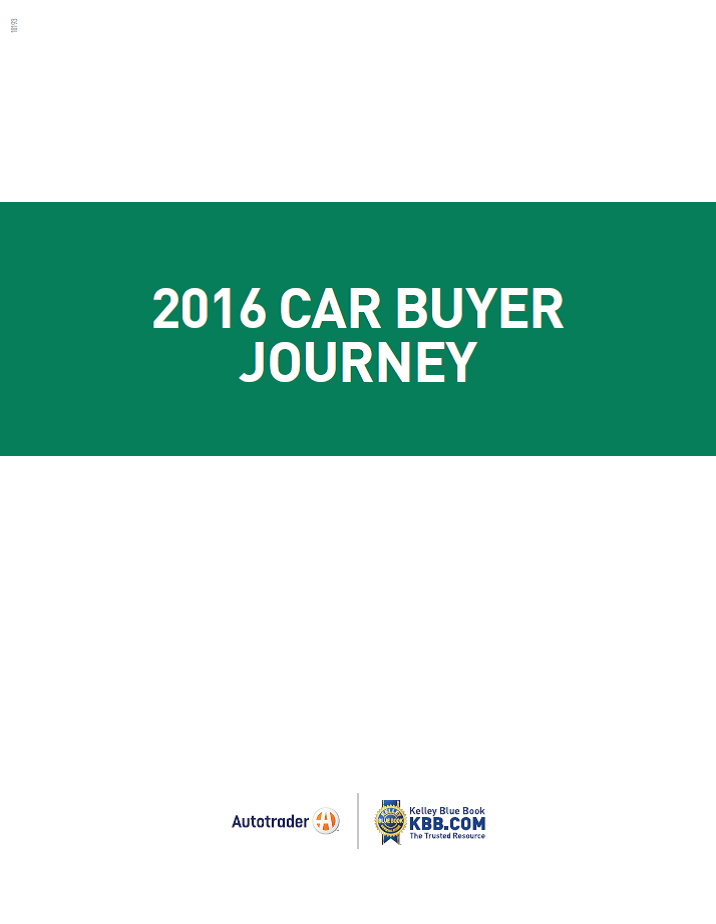 2016 Car Buyer Journey Study
Check out this year's compelling new data.
Download