Economic Outlook
2017 Manheim Used Car Market Report
Friday January 27, 2017
Article Highlights
Approximately 40 million used vehicles are sold each year, about 2.5 times the number of new vehicles.
Approximately 32% of Manheim sales are digital, and approximately 68% are physical. Mobile auction unit sales at Manheim have an average conversion rate of 70 percent, the highest of any channel.
With the auto industry donning the larger mantle of "mobility," there will be large opportunities for innovators in the coming years.
The Manheim annual Used Car Market report examines the economic underpinnings of the entire used vehicle market and sector-specific trends that influence the supply and pricing of used vehicles. This report highlights market conditions and buyer and seller strategies within the used vehicle marketplace, provides an update on digital and mobile technology developments. It also includes an annual look at the various industry components, including dealer, rental, repossessions, leasing, and salvage.
While 2016 saw new vehicle sales hit a record high, and used vehicle sales accelerate for the seventh year in a row, Cox Automotive's Chief Economist Tom Webb recommends those in the industry "prepare for volatility, enjoy today's calm, relish having maximized returns during the recovery, and remain agile and liquid to capture the coming opportunities."
Examine the full report to better understand factors that influenced our industry in 2016, what is projected for 2017 and actions you can take to navigate the road ahead.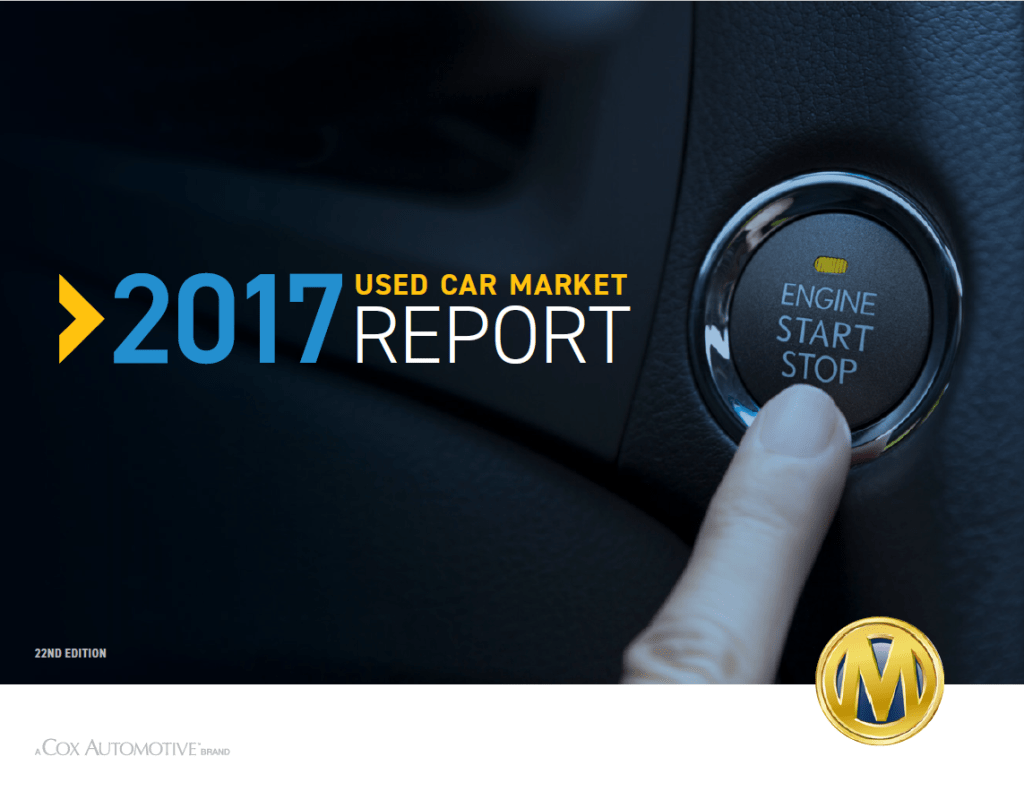 Manheim Used Car Market Report
See the full annual report.
Download
Tags