Case Study
Small Independent Dealer Uses Third-Party Sites to Level the Playing Field & Sell Cars His Way
Monday March 13, 2017
Article Highlights
"The car business doesn't have to be a game of pressure and tactics. Being an independent dealer, I think price and experience sells the vehicles, and the Internet drives the business." – Josh Demars, 0wner and Operator, Family Car Factory, Richland, MS
Over three-quarters of his customers come to Family Car Factory based off exposure to inventory online, where they advertise on select third-party sites, including Autotrader.com and KBB.com.
Autotrader and Kelley Blue Book offer tailored solutions that give independent dealerships the freedom and flexibility to better connect with ready-to-buy shoppers at the right place at the right time.
Case studies from Autotrader and Kelley Blue Book are designed to illustrate how various types of auto dealerships across the country are using tools and technology to transform their businesses. This case study looks at a small independent dealer's digital marketing strategy with Autotrader and Kelley Blue Book and how it supports the dealer's operations — specifically by providing access and exposure to highly qualified, in-market car buyers.
You can learn more about optimizing your dealership's digital marketing strategy by visiting Autotrader's Dealer Resource Center and the Kelley Blue Book Dealer Solutions site.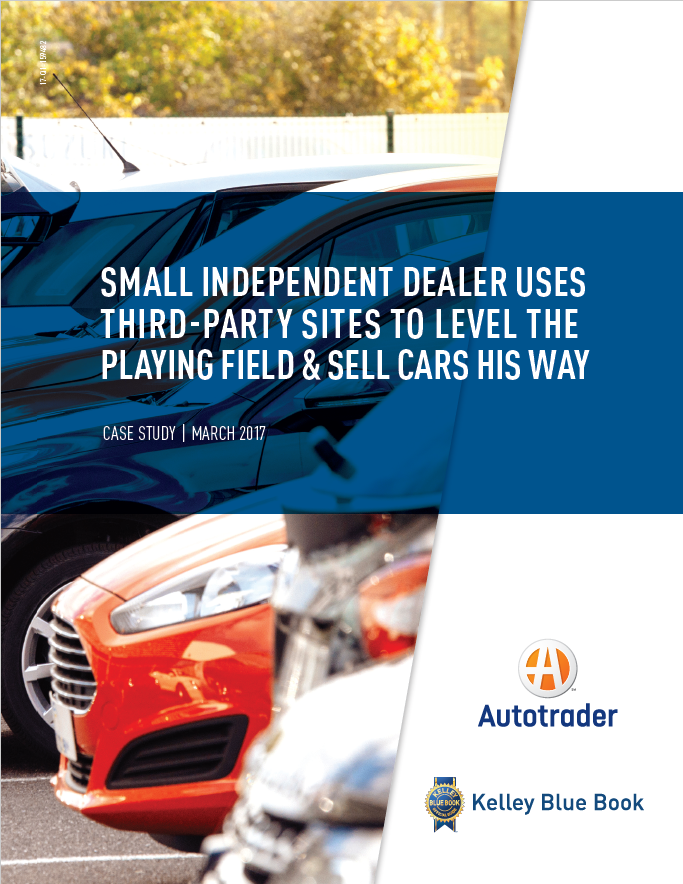 Case Study:
See the full case study to learn how a small Independent dealer uses third-party sites to level the playing field.
Download
Tags