2016 CPO Study
Why CPO Vehicles Are a Win-Win-Win for Automotive
Wednesday November 16, 2016
Article Highlights
DEALER WIN: CPO vehicles sell 5 days faster than non-CPO vehicles.
OEM WIN: CPO increases loyalty and satisfaction for the given brand.
CONSUMER WIN: 64% of consumers purchase CPO for increased peace of mind.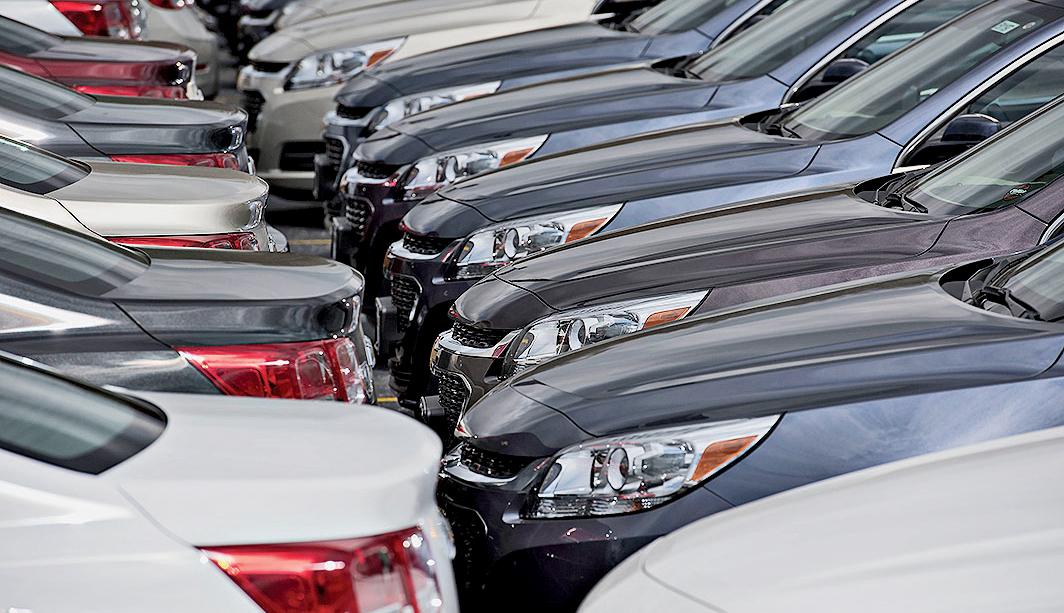 Many dealers and OEMs are hesitant to dive into the certified pre-owned (CPO) market, but this segment has never been more important. For one thing, it's growing fast. Currently, 3 million consumers are interested in a CPO vehicle, and that number could rise to 5.2 million by 2020. But what's behind this increase? What makes CPO vehicles so compelling to consumers — and how can dealers and OEMs benefit from getting on board?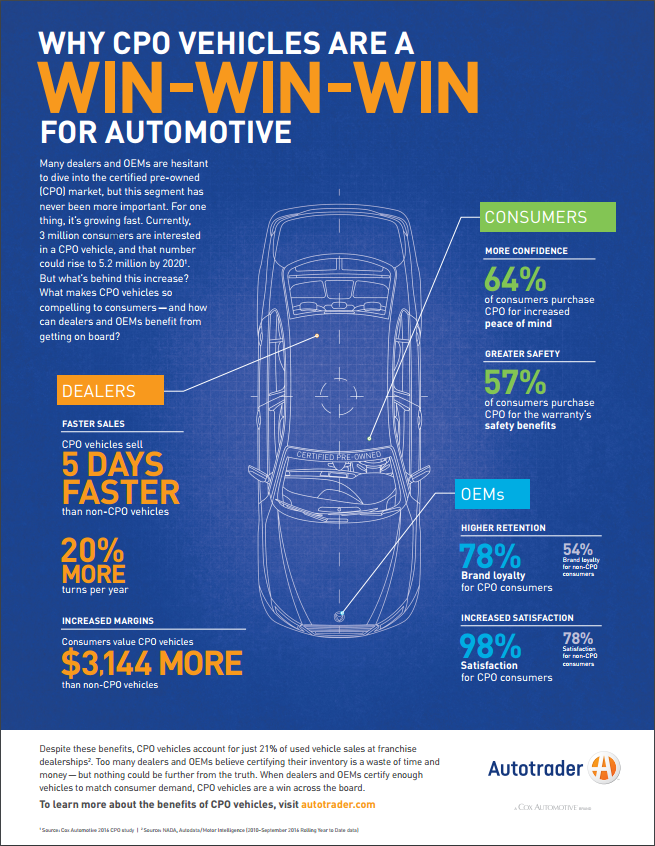 Cox Automotive 2016 CPO Study
See the infographic to learn more about the benefits of CPO vehicles.
Download
Tags