Smoke on Cars
Auto Market Weekly Summary: August 7
Monday August 7, 2023
Article Highlights
Job growth slowed, but the labor market remains strong.
New-vehicle sales in July posted a 15% year-over-year gain.
Average transaction price in July slipped, and incentives climbed.
The July employment report showed further slowing in job creation. Initial jobless claims declined, though they are higher than before the pandemic. The historically low unemployment rate declined further. Average hourly earnings growth also stayed strong.
The labor market is not as strong as it was a year ago, but the metrics are varied and do not indicate major deterioration or signs of significant stress emerging. Moreover, jobless claims remain at historically low levels relative to the job base.
New-vehicle sales in July rose by 15% from a year ago, causing the seasonally adjusted annual rate (SAAR) of sales to hold steady from June at 15.7 million. Sales into fleets and higher incentives fueled July sales.
Job Growth Slowed, but the Labor Market Remains Strong
Job growth in July was weaker than expected, and prior job numbers were revised down. Still, the unemployment rate declined.
July saw 187,000 jobs created when 200,000 had been expected. The prior two monthly numbers were revised down for a net decline of 49,000 fewer jobs than originally estimated. As a result, July's job growth was actually an increase from June's downwardly revised 185,000.
The data signaled that the Fed's efforts to slow the economy, specifically the strong labor market, are bearing fruit.
Most major employment sectors saw job gains in July, but the gains were limited compared to what we have seen over the last three years. Education and Health Services again had the largest increase. Manufacturing, information, and professional and business services had losses.
The services sector collectively added 154,000 jobs, up from 97,000 in June. Auto dealers added 1,600 jobs in July, which left employment at dealers down 54,100 or 4.1% below the February 2020 level. Total payrolls now exceed February 2020 payrolls by 3.97 million or 2.6%.
The Unemployment Rate Declined Further to 3.5%
The headline unemployment rate declined to 3.5% from 3.6% in June to return to the pre-pandemic unemployment rate. The labor force participation rate was steady at 62.6%. Participation is down 0.7 percentage points from February 2020 and represents 1.9 million fewer people in the labor force compared to February 2020 despite adding 4 million jobs.
The underemployment rate, the broadest measure of unemployment, declined to 6.7% from 6.9% in June and is lower than before the pandemic.
Monthly average hourly earnings growth was stable at 0.4%. Earnings growth year over year was also steady at 4.4%. Initial jobless claims are higher than a year ago and higher than before the pandemic began.
Continuing claims, representing people who previously filed and remain on traditional unemployment compensation, have increased modestly over the last four weeks but remain below what they were before the pandemic.
The labor market is not as strong as it was a year ago, but the metrics are varied and do not indicate major deterioration or signs of significant stress emerging. Moreover, jobless claims remain at historically low levels relative to the job base.
New-Vehicle Sales in July Posted a 15% Year-Over-Year Gain
Total new-light-vehicle sales were up 15.3% in July compared with a year ago, with one fewer selling day compared to July 2022. By volume, new-vehicle sales were down 5.1% in July from June from what had been the highest level since May 2021.
The July SAAR was 15.7 million, an 18.2% increase from last year's 13.3 million but little changed, up 0.5%, from June's 15.7 million.
The strength in July was again supported by strong sales growth to fleets, but the gains year-to-year are slowing. Combined sales into large rental, commercial, and government fleets were up 35% from a year ago. Sales into large rental fleets were up 78% from last year, while sales into commercial fleets were up 7.5%, and sales into government fleets were up 27%.
Including an estimate for fleet deliveries into dealer and manufacturer channels, the remaining retail sales were estimated to be up 12.8%, leading to an estimated retail SAAR of 13.2 million, up 1.8 million from last year's pace and up 0.4 million from last month's pace.
The fleet share of 16.0% was a 2.2% gain compared to last year's share of 13.8% and was a 1.4% decline from last month's 17.4% share.
ATP Slipped in July; Incentives Climbed
A new vehicle's average transaction price (ATP) in July declined 0.7% from June. The initial ATP estimate for July is estimated at $48,344. [Check back in the Newsroom for more details on Wednesday, August 9.]
The ATP gained a little ground on the average MSRP but remained below the average MSRP. The average price was up 0.4% from a year ago, while the average MSRP declined 0.7% in July from June but was up 2.5% from a year ago.
Automakers spent on average 5.5% more on incentives in July to an average of $2,148 per vehicle, up 83% from last year. Incentives as a percentage of average transaction price increased to 4.4%, the highest level since September 2021.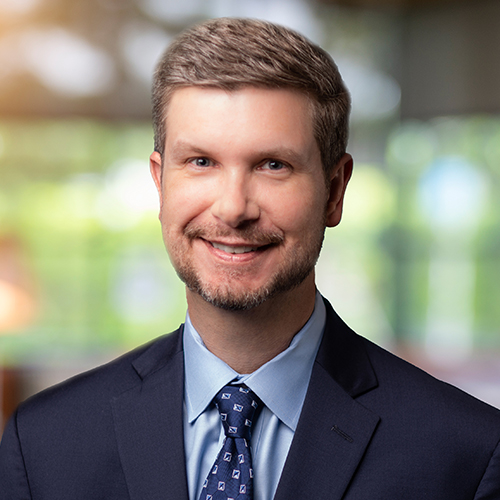 Jonathan Smoke
Chief Economist
Jonathan Smoke leads Cox Automotive's economic and industry insights team, which tracks key metrics and trends impacting both the wholesale and retail markets for vehicles informed by the proprietary data from the company's businesses and platforms. For 28 years, Smoke has focused on translating data and trends into relevant actionable insights for the industries that represent the biggest purchases that consumers make in their lifetimes: real estate and automotive. Smoke joined Cox Automotive in 2017.