Data Point
Big 6 Market Performance: Hyundai Motor Group Strong in Q3
Monday October 25, 2021
The third quarter of 2021 ended a few weeks back, and the Cox Automotive team is still sifting through data to help showcase how the market performed. In the U.S., six major automakers accounted for 74.7% of the total Q3 sales volume, down from 76.7% in the same period of 2020. The market witnessed big shifts in the quarter, though, driven mostly by inventory management issues across the board, and Detroit brands are now mostly out of the traditional sedan segment, significantly impacting their overall share. Here's a look at how the Big 6 performed in three top-line sales metrics – sales volumes, average transaction prices (ATPs) and incentive levels, the basics of sales health.
The Big 6, as charted below, are far and away the major players in the U.S. market. Each is a multi-brand operation, with strong luxury vehicles sales. All have sold in excess of 1 million units year to date. The No. 7 and No. 8 sellers in the U.S. market, Nissan and Subaru, respectively, come in well behind the Big 6; neither sold more than 200,000 units in Q3, and neither one is on course to come near 1 million total sales in CY2021. In total, 16 different automakers sell vehicles across 35 brands in the U.S. These six global automakers, representing 19 brands, are the market movers.
Sales Volume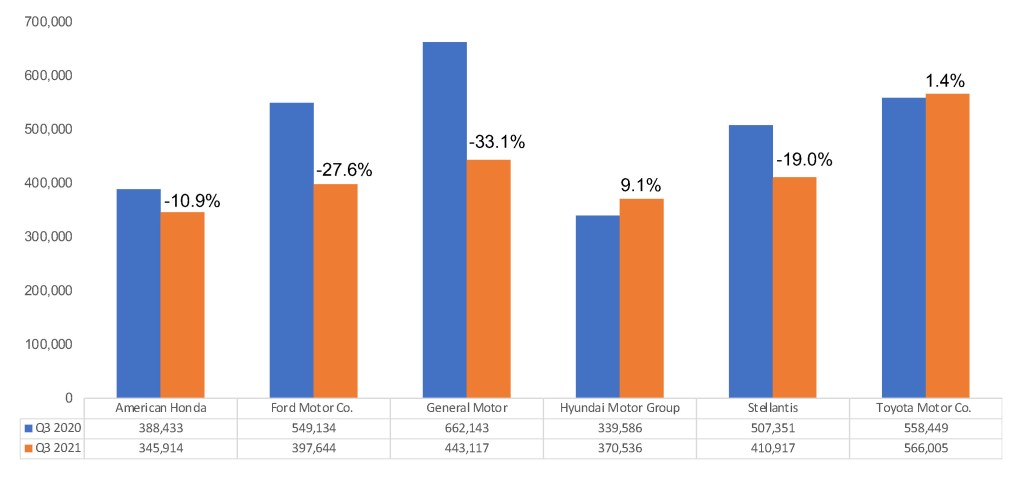 Average Transaction Prices
Average Incentives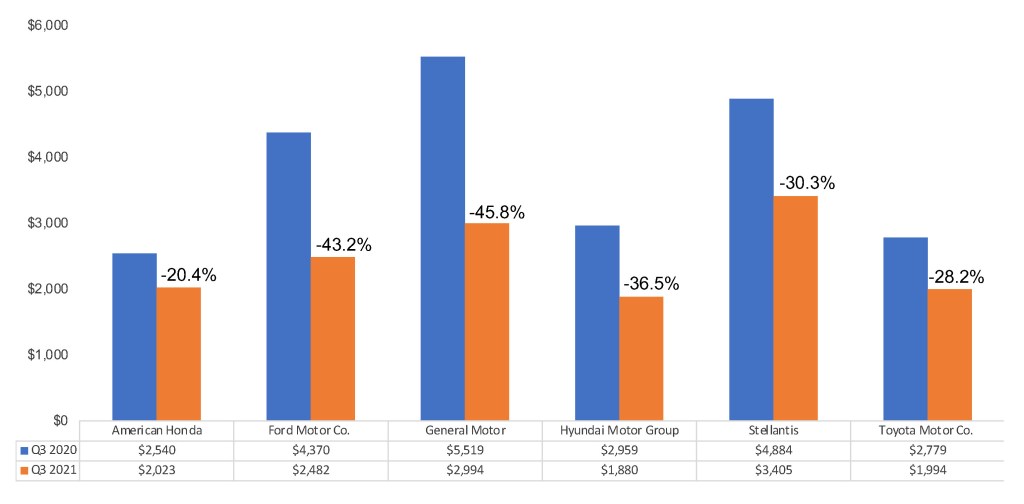 The Cox Automotive Industry Insights team will be sharing additional sales details ahead of each automaker's financial announcement. Reports on Ford, General Motors and Stellantis are available. The major Asian brands will begin announcing next week.
Tags