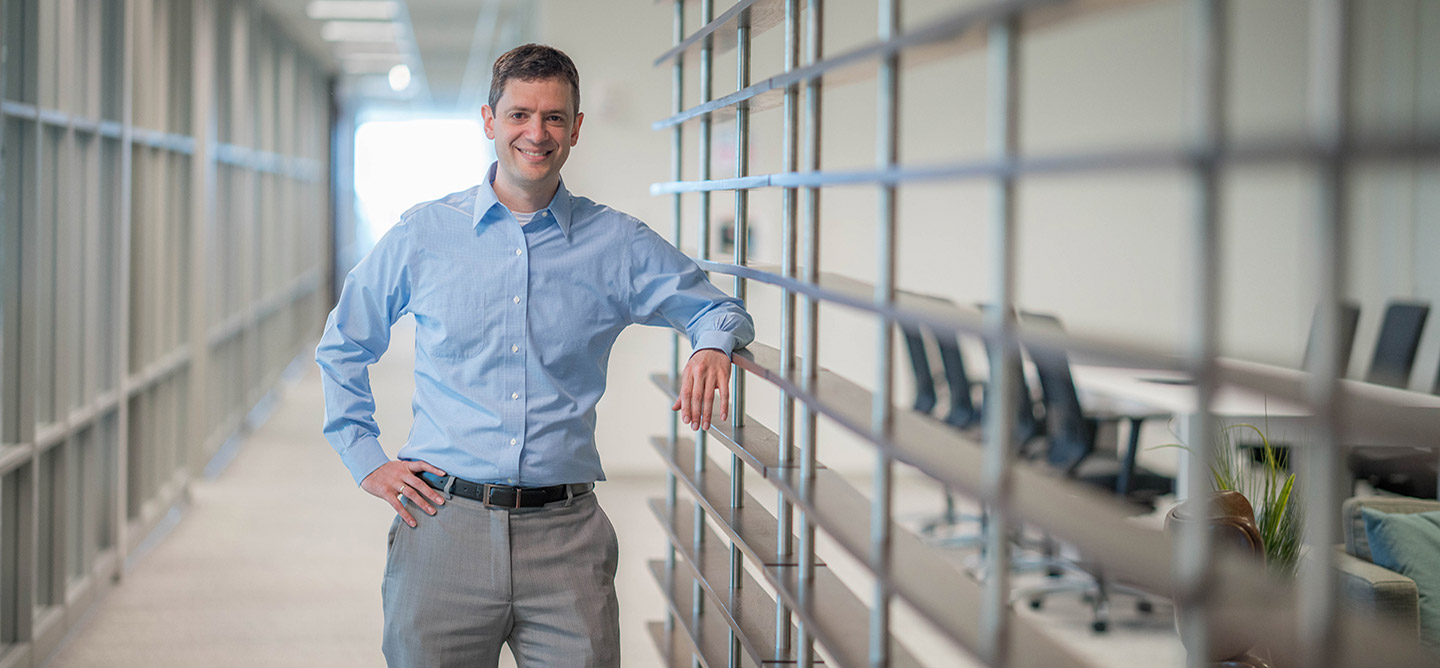 Using data science to drive used car decisions
Ben Flusberg writes the next chapter in automotive remarketing using data science to help clients gain a competitive edge
Dr. Benjamin Flusberg probably didn't expect to use his Harvard and Stanford physics degrees within the automotive industry. However, in today's high-tech landscape, Flusberg has become an expert at combining data analytics and industry perspective to help Cox Automotive clients optimize their remarketing operations.
"After finishing my graduate work in science, I spent almost three years at a technology start-up in Silicon Valley," Flusberg says. "I then switched gears and worked at a management consulting firm in Atlanta, which was a great way to gain business experience prior to joining Cox Automotive. While I've done a lot of different things in my career so far, one common theme is that I'm passionate about innovation. I'm really excited about my current work at Cox Automotive because I have the opportunity to bring data science to an industry that traditionally has been more about intuition."
"Our vision is to be the analytics and data science leader within our industry."
Technology-driven trends, from Uber to self-driving cars, are disrupting the auto industry at an increasingly rapid rate, while digital channels are also becoming more widely used. Flusberg saw a unique opportunity to drive innovation through the combination of Cox Automotive's data assets and touch-points across the automotive ecosystem. "Our vision is to be the analytics and data science leader within our industry," he says. "One key focus right now is 'decision support' – delivering data-driven products and services that arm our clients with information that helps them make better decisions."
This data-driven decision support that Flusberg is working hard to deliver is designed to take the guesswork out of managing vehicle portfolios for commercial consignors with vehicle fleets (e.g., national rental car companies, manufacturers, etc.). The team's approach is to provide clients with both portfolio-level insights and also vehicle-specific recommendations that optimize performance. Better planning, forecasting, budgeting and real-time decisions improve client's inventory cycle times, reduce depreciation and holding costs, and enhance their ability to sell online.
In order to bring such high-tech decision support solutions to market, Flusberg saw an opportunity to draw on another of Cox Automotive's core marketplace advantages: its people. As associate vice president, Insights & Optimization, Flusberg collaborates with diverse teams across Cox Automotive to develop solutions for specific client needs. "Our Insights & Optimization team works closely with Inventory Solutions Commercial Sales to understand our clients' challenges, with Data Solutions to design algorithms that solve those challenges, and with Technology to build the back-end infrastructure and front-end user interfaces that bring client solutions to life. In addition, we partner with other Cox Automotive Solutions groups to incorporate their data into client insights we develop. Overall, this is a great example of how Cox Automotive is fulfilling its promise to connect solutions from across its various functions and businesses."
For Flusberg, working at Cox Automotive is "the best of all worlds," he says. "We're doing exciting work at the cutting edge of our industry. A typical day involves collaborating with colleagues at the whiteboard, delving deeply into data to discover actionable insights and presenting new solutions to clients. At the same time, there's a friendly, family-like atmosphere at Cox that enables team members to strike a great work-life balance."