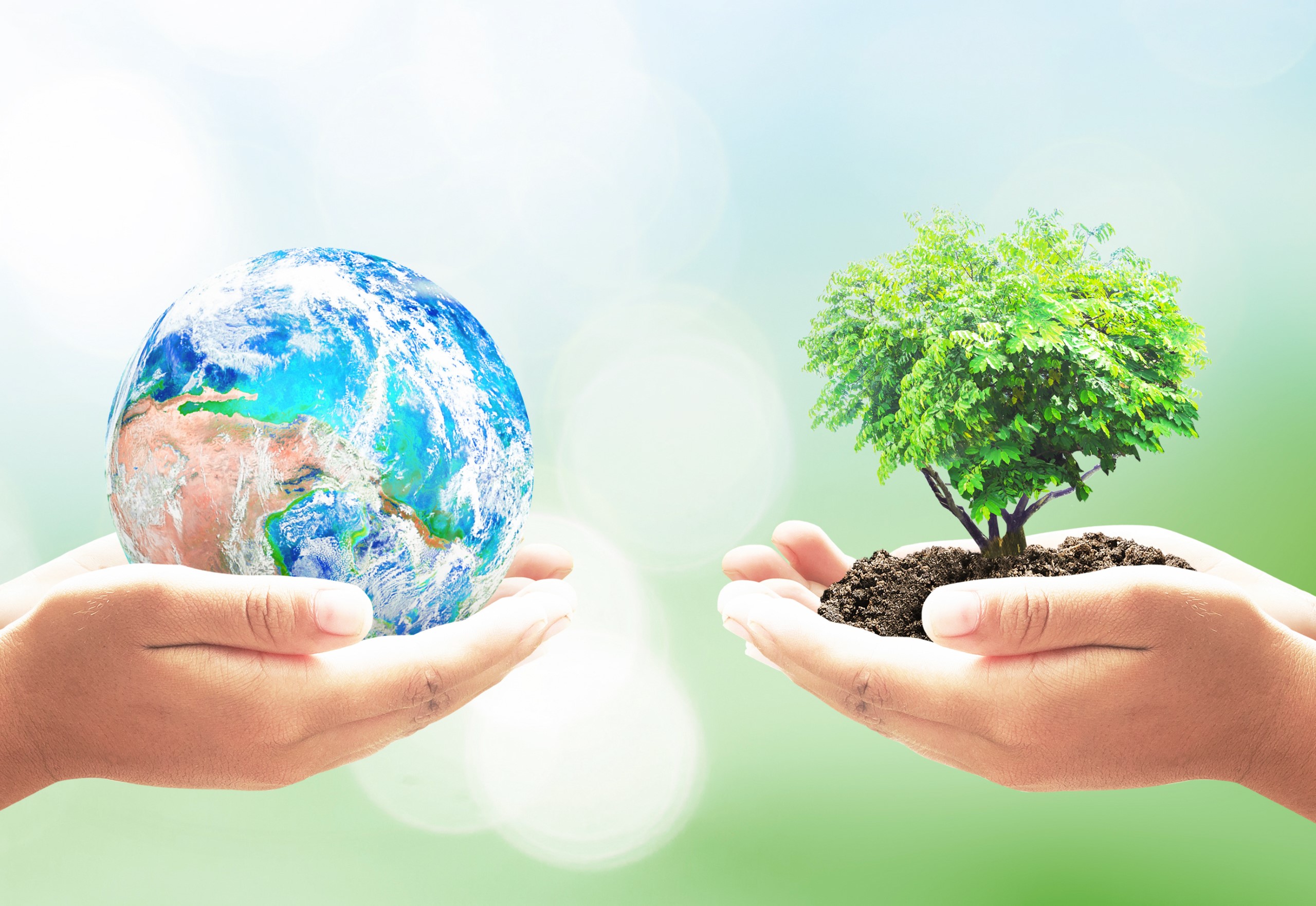 Celebrate Earth Day with Sustainability Guru Stephanie Valdez-Streaty
Cox Enterprises has always been committed to taking care of its employees, serving customers, and improving the quality of life for the communities it serves.
Cox Enterprises has always been committed to taking care of its employees, serving customers, and improving the quality of life for the communities it serves. Through myriad environmental initiatives, Cox is on the forefront for making impactful change today, and for generations to come. These initiatives wouldn't be possible without dedicated team members like Stephanie Valdez-Streaty.
Serving in sustainability roles and now as the Research & Development Director for Cox Automotive Mobility, Stephanie has an everlasting passion for improving the environment. She joined the Cox team more than eight years ago and has been making her mark ever since. For Stephanie, working at Cox strikes the right balance of career development and passion.
We sat down with Stephanie virtually to learn more about her and her distinct knowledge, drive, determination, and expertise towards improving our communities and our work environment, as well as some handy, actionable suggestions for what we all can do to make a difference today.
Q: When and what made you decide to create a career in corporate sustainability and responsibility?
A: I was fortunate to fall into it. Prior to coming to Cox, I worked at Nissan North America. In 2006, Nissan moved its headquarters from California to Tennessee. I decided to make the move and was given the opportunity to lead corporate social responsibility, which refers to the practices and policies undertaken by corporations that are intended to have a positive influence on the world. It was a dream job. It integrated all of my passions – sustainability, diversity and inclusion, and community engagement.
Q: At what moment did you feel compelled to get more active in sustainability/preservation?
A: I have always had an appreciation for nature. I grew up in Colorado and spent a lot of time outdoors. I loved hiking and rafting on some of the most scenic rivers in the country. The ah-ha moment for me was when I got involved with the Harpeth River Watershed nonprofit in Nashville. I learned about the water quality issues of the river and its impact on fish and aquatic life. The Harpeth River flows through the heart of downtown Franklin which is one of the fastest growing cities in Tennessee. This rapid development threatens the river with mounting pollution from stormwater runoff and treated sewage and increasing demands for water withdrawal. One of the main pollution chemical concerns is phosphorus, a chemical essential to plant life. When there is too much of it in water, however, it can speed up algae growth, often causing algae blooms, and reducing dissolved oxygen. According to the Environmental Protection Agency, significant increases in algae harm water quality, food resources and habitats, and decrease the oxygen that fish and other aquatic life need to survive.
That awareness really prompted me to get more involved in local environmental efforts. Also, I currently serve on the boards of EarthShare Georgia and the Institute Georgia Environmental Leadership. I feel privileged to be a part of those two amazing organizations.
Q. What excites you about working in the environmental impact space?
A. I'm so proud to work for a company that is purpose driven and a leader in sustainability.
The Cox Conserves team is amazing! The team is passionate, innovative, and results driven. Recently, Cox announced that it has accelerated its goal by 10 years to be carbon and water neutral by 2034 (previously 2044). By achieving carbon and water neutrality 10 years earlier, Cox will significantly reduce its total greenhouse gas emissions and conserve water in critically water stressed areas. It's essential for companies to aggressively reduce their environmental footprint to address climate change. The impacts of climate change are happening now. Sea levels are rising, and oceans are becoming warmer. Longer, more intense droughts threaten crops, wildlife and freshwater supplies.
I love this recent quote from Ira Pearl, Vice President of Environmental Sustainability at Cox Enterprises. "Our planet is in crisis. Corporate involvement is critical to addressing climate change. When companies, governments, and people work together, we can build a more sustainable future."
I'm excited to see what we can all accomplish in the next five years.
Extending my reach in the environmental impact space, I've recently transitioned jobs onto the Mobility team, where I'll be focusing on electrification initiatives, including electric vehicle battery services, industry engagement, and sustainability and research efforts. These initiatives all play a major role in addressing climate change, and I'm excited and eager to begin working in that space.
Q: What are some things that Cox is doing to make a positive impact on our environment?
A: Cox is making a difference internally and in the communities we serve.
Since 2007, there have been many sustainability projects implemented at Cox Automotive. Those projects have resulted in significant environmental savings:
Photovoltaic solar installations at 20 office locations collectively prevent more than 10,965 tons of carbon from entering the environment each year.
LED lighting projects across many locations reduce carbon consumption by 36,614 tons annually.
Xeriscaping, rain harvesting, reclamation and replenishment projects save 79 million gallons of water annually.
Recently, Cox announced it's joining forces with the The Recycling Partnership. The partnership will focus on boosting recycling, with a special focus in traditionally underserved populations. I'm excited to see the impact this will have in the communities where Cox has operations.
Q: What is your favorite Cox Conserves initiative?
A: My favorite Cox Conserves initiative is working on the Zero Waste to Landfill goal. Through this initiative, Cox is committed to waste reduction and diversion as part of serving our purpose to empower people today to build a better future for the next generation. The key to achieving that goal is engaging all team members. Employees at Cox locations leverage waste reduction practices and resourcefulness to address this challenge. I've truly enjoyed visiting the offices and auctions to share best practices and help the sites improve their waste diversion efforts.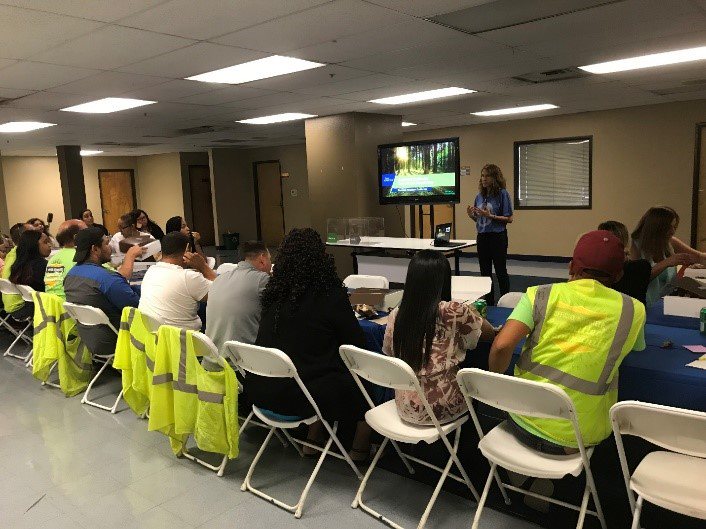 Q: How do you incorporate your work at home? What might people not know about you that's interesting about your personal and/or professional life?
A: I have a personal goal to reduce my environmental footprint at home. During the last year, I have been focusing on reducing waste. A few actions I've taken:
Started composting with a local service called Compost Now, as food waste is one of the biggest contributors of methane, a dangerous greenhouse gas. Click here to find a compost service near you.
Make coffee with a French press and composting the grounds.
Use cloth napkins instead of disposable paper.  
Eliminated single use plastic items. I use a reusable bag for groceries (I bag my own groceries due to COVID). I also switched from liquid body soap to bars, and I carry a reusable straw and bottle everywhere I go.
Replaced dryer sheets with reusable dryer balls.
Buy in bulk to reduce packaging. Grains, pasta, and cereal are great items to buy in bulk. Also, dish and hand soap are great options, too.
Q: What specific issues going on in the world drive you to do what you do – personally and professionally?
A: The water crisis is an import issue to me. Water covers 70% of our planet, and it is easy to think that it will always be plentiful. Freshwater — the stuff we drink, bathe in, irrigate our farm fields with—is incredibly rare. Only 3% of the world's water is fresh water, and two-thirds of that is tucked away in frozen glaciers or otherwise unavailable for our use.
Here's a chart that highlights some key facts: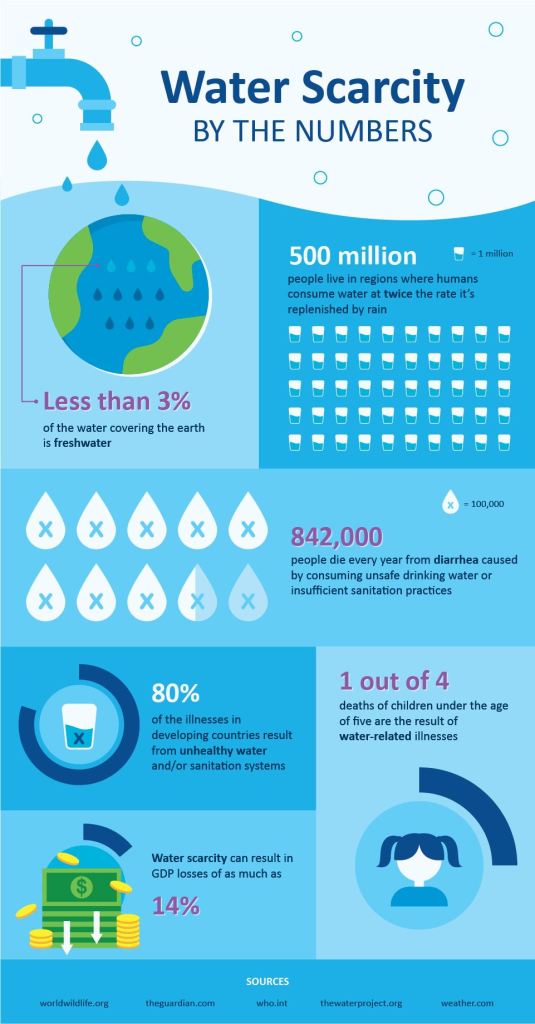 Q: What are five actionable items people can do at home to make a big difference in terms of protecting and preserving our planet?
A: There are simple actions to take that can make a big impact. I really like the graphic below. It provides a holistic approach to being more sustainable.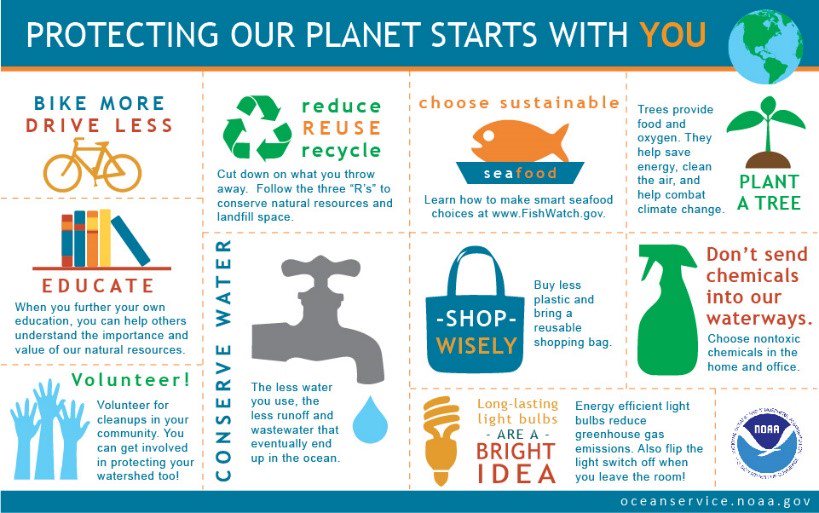 Q: What news sources or books would you recommend to people looking for sustainability/conservation information?
A: I subscribe to many sustainability news sources. My favorite sites are Greenbiz.com and Sustainable Brands.
There are so many interesting books to read about sustainability. I'm on the board of the Institute of Georgia Environmental Leadership. We are currently reading Dumping in Dixie: Race, Class and Environmental Quality. The book has inspired me to learn more about environmental justice issues and get involved in making a difference.
Next on my list is How to Avoid a Climate Disaster by Bill Gates.