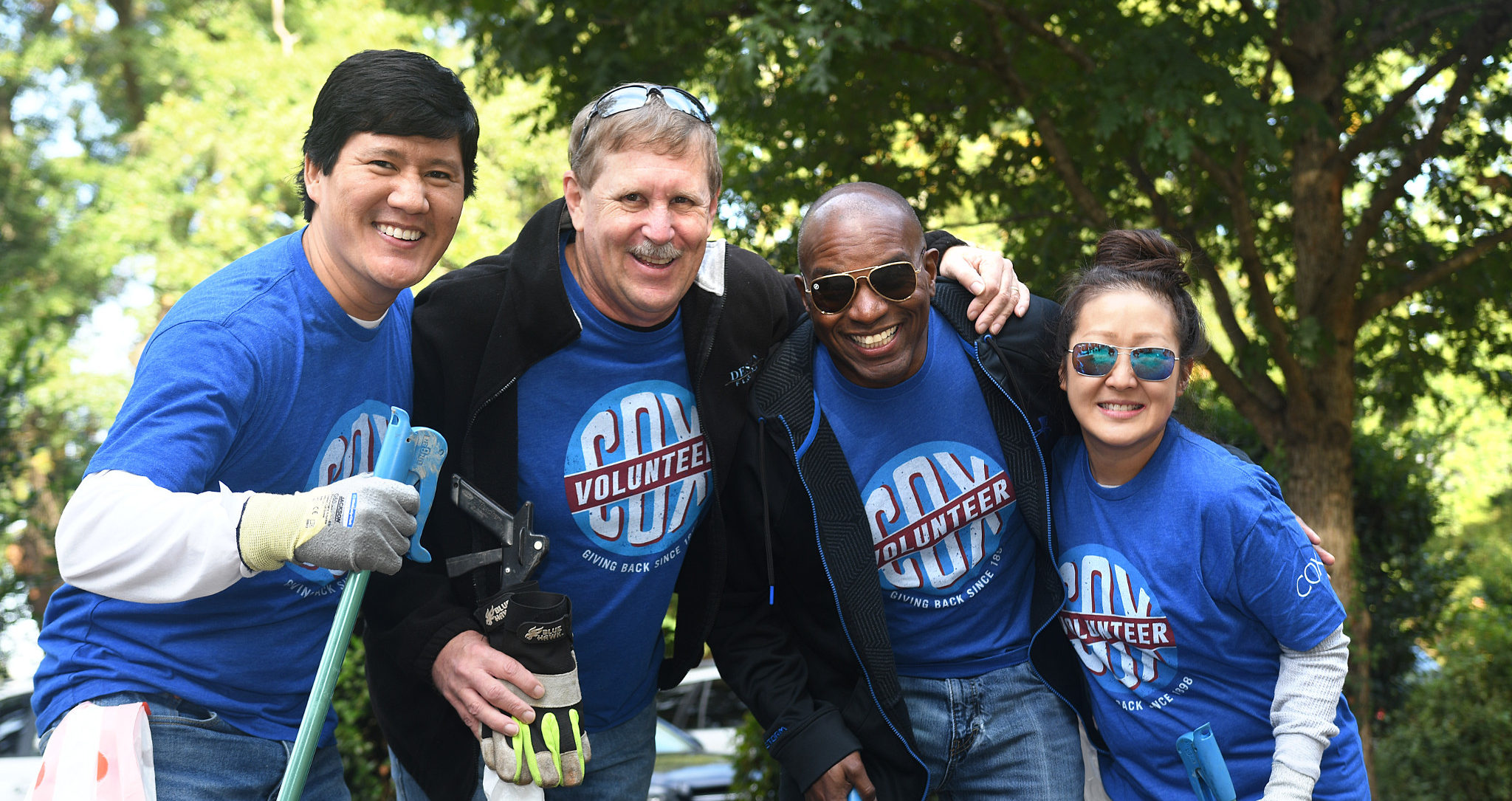 Water Works
Cox Automotive conserves water & nurtures natural waterway habitats nationwide
There is no life without water. And life without clean water would be dismal at best, if possible at all, which is why we continually invest in water conservation and clean waterways initiatives.
Since the launch of the company-wide sustainability initiative Cox Conserves in 2007, we've collectively saved over 81 million gallons of water through conservation, with 22.5 million gallons conserved in 2018 alone.
There are myriad ways we conserve water. For starters, we look at what Mother Nature readily makes available to us: rain. By collecting rainwater and using water reclamation systems in daily operations instead of depleting other sources, we've drastically reduced our daily demand.
Nowhere is this more at play than at Manheim. Water conservation centers at our auction locations don't just reuse the water we use to clean cars – we actually treat the wastewater, remove contaminants, and return cleaner water to the original system.
But water conservation is much bigger than just reducing water at work. It starts with clean streams, lakes, rivers, beaches, and oceans.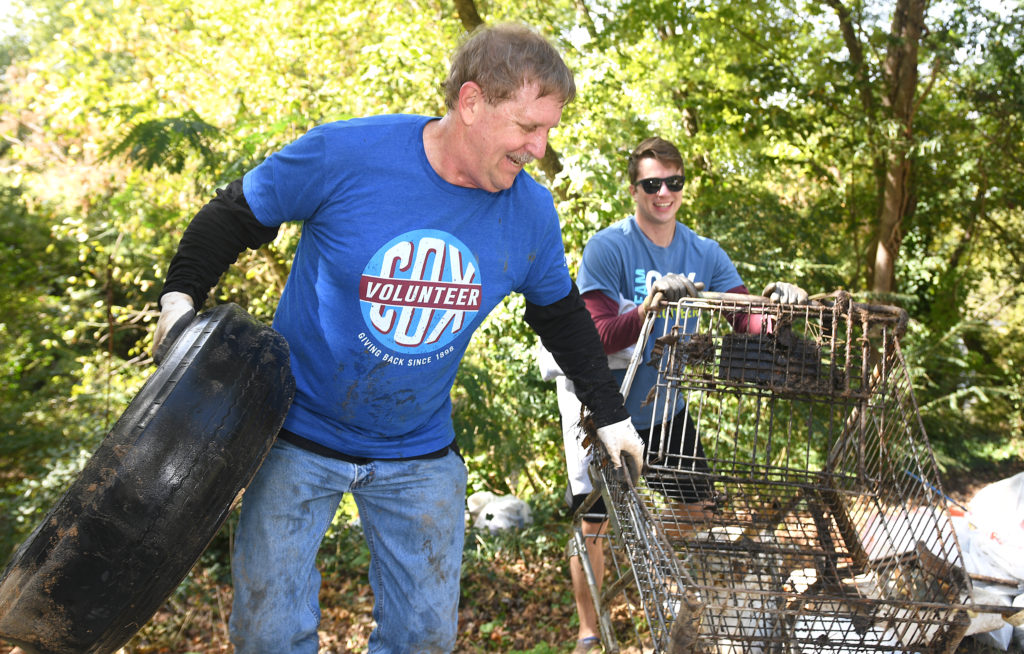 "Clean, healthy waterways reduce human health risk and improve our quality of life," says Jennifer Bronner, Senior Manager of Corporate Responsibility. "They're fundamental to clean water and water conservation."
With this in mind, we've recently partnered with a number of national environmental programs to clean and protect these natural resources. In 2019, Cox hosted team member volunteer events on beaches and in cities around the country to keep waterways clean and flowing: on the beach, where a healthy ecosystem helps mitigate the effects of climate change and protects the coastline from damaging winds and storm surges, and in our rivers, where garbage removal is critical to rid the water supply of contamination and protect biodiversity.
During the past year, 81 Team Cox volunteers participated in the annual Atlanta river cleanup with Chattahoochee Riverkeeper and Trees Atlanta. Team members worked in the creek and performed trail maintenance around the Beltline at Atlanta Memorial Park. In just 2.5 hours, they removed 1.43 tons of invasive plants and trash, including tires, mattresses, and shopping carts.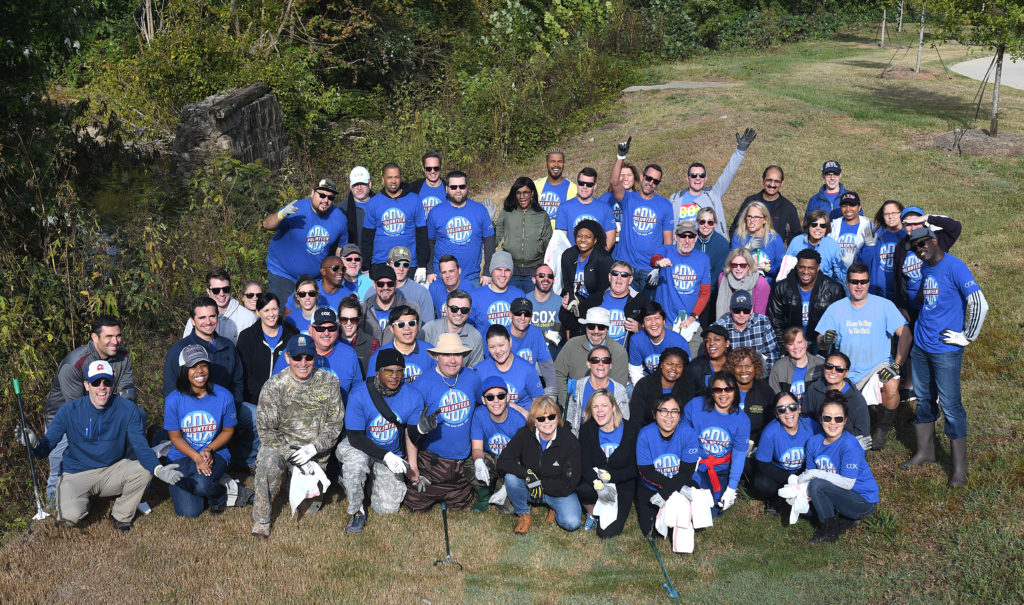 More than 230 Team Cox volunteers cleaned up Doheny State Beach in Dana Point, California, in partnership with Cox's national partner, Ocean Conservancy. The group effort meant 555 pounds of trash removed from the beach and San Juan Creek. Plus, the volunteers identified and reported 1,000+ pounds of construction waste to the park, which was removed by the county the next day. The total haul was a new waste removal record for Team Cox water cleanup endeavors.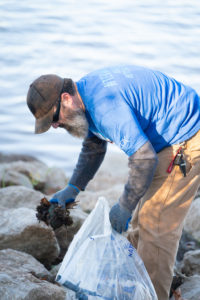 60 Team Cox volunteers helped clean up the Arkansas River in Tulsa, Oklahoma, in partnership with American Rivers. And in Jacksonville, Florida, Team Cox picked up 500 pounds of beach trash with the St. John Riverkeeper and American Rivers.
Little by little, these clean ups contribute to the pollution solution. However big or small, any effort is a meaningful way to achieve large-scale rehabilitation.