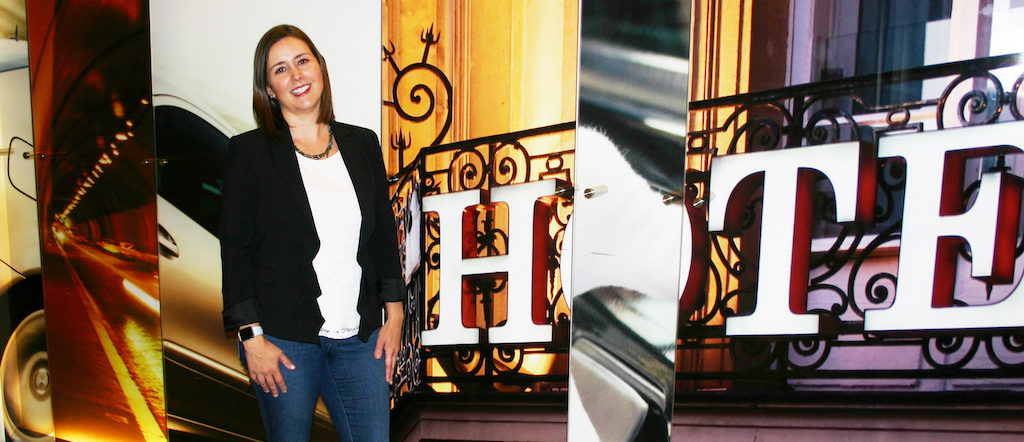 A Culture of Professional Advancement & Personal Growth
Amy Granetto is an Agile Program Director at Cox Automotive. She has thrived in different roles at the company over the last 13 years, and now she's paying it forward.
When Amy Granetto joined Cox Automotive brand Autotrader in October 2006, she knew she was on to something special.
"I knew during the interview that I would fit in here, " she recalls. "I picked up immediately that it would be a great place to work."
In her role as Dealer Services Supervisor, Granetto learned the business inside out. She worked closely with the sales team, understanding their challenges, oversaw dealer customer service, and eventually became an expert on the tools and techniques of Autotrader. Being on the front lines made her a communications bridge between IT, sales, and the dealer clients. From that vantage point, she was a perfect fit for her next job incarnation at Autotrader: Fraud Deterrence Supervisor. Granetto credits her manager for encouraging her to pursue the role.
"My manager strongly believed in coaching employees to learn new things," says Granetto. "So when the opportunity became available, even though it was a lateral move, I went for it."
Her innate curiosity was piqued in the then-murky world of private sellers on Autotrader. Granetto became well versed in online security and identifying scams on private-seller listings. This meant working in tandem with the in-house software engineers who were coding to thwart online shenanigans. But as the fraudsters grew more sophisticated, leadership decided to outsource the fraud detection component to a savvy external partner. So Granetto ended up being the link between Autotrader and the third-party software partner, who was an expert in fraud prevention but a complete novice to the automotive industry.
"This provider had never worked with a classified listing site before so we had to do a lot of customization," she explains.
Serving as the subject matter expert to the software provider brought Granetto to the attention of the Project Management Office. They were so impressed by her acumen that they hired her as an Associate Project Manager. Granetto points out that Cox Automotive fosters a culture that helps employees advance their careers along with the tools and resources to support their growth.
"I've always had great managers who encouraged me to try new things or go after a different opportunity," she says. "To grow my career and myself. Even when I had doubts, I had a manager who said, 'You've got the skills to do this."
With company support, Granetto obtained her Project Management Professional (PMP) certification – the most important industry-recognized designation for project managers. It requires thousands of hours of hand-on work experience in addition to detailed education courses. She was elevated to Senior Project Manager and excelled in that role before coming across another career opportunity as Agile Program Director. Although Granetto was excited by the challenge, what she found most compelling was her leadership team.
"One of the things that set me at ease about taking on this new role was the leaders on this team," she says. "My mantra throughout my career is to try to pick the person I'm going to work for and not necessarily the role."
Granetto joined the team just as the company was making the transition to CAFé, a scaled Agile framework tailored for Cox Automotive, providing a specific approach to delivering software in a better and more effective way. Agile places a high value on individuals, collaboration, and the ability to respond to change. Granetto immersed herself in the new methodology.
"Everyone on the team was new to CAFé so we all learned together," she remembers.
"I am continuously learning everyday."
As an Agile Program Director, Granetto helps to define the roadmap for large product and technology initiatives that require work across multiple solution groups and delivery streams. She identifies all the teams involved to deliver the solution and then helps to map out and coordinates to make sure that everyone is in alignment. Granetto teases out capacity from teams to work on priorities and manages dependencies across different groups. All in all, the job requires clear communication, smooth facilitation, planning precision, and leadership skills.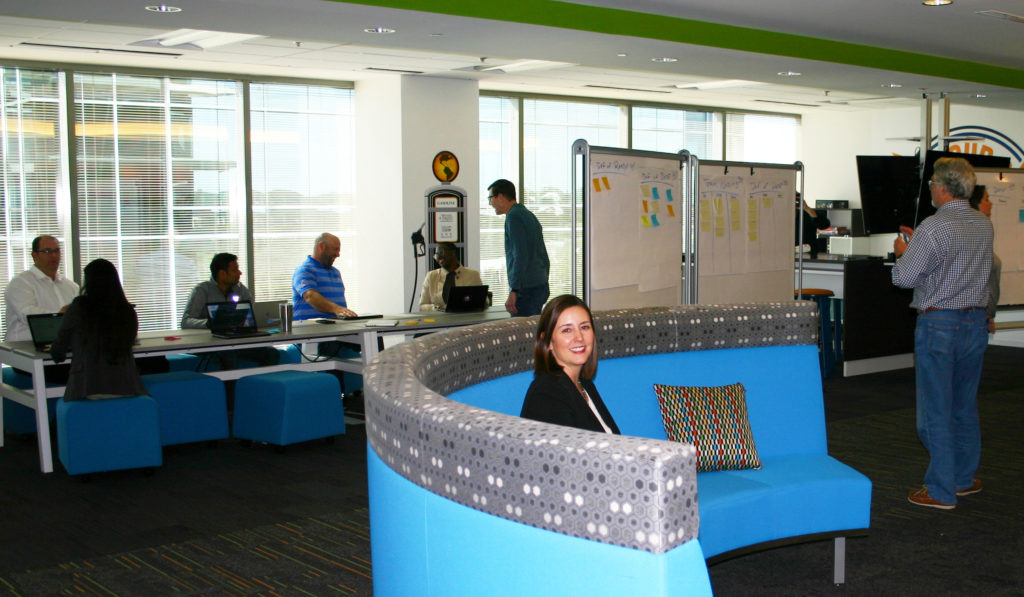 Granetto's leadership skills are also on display as co-chair of Women With Drive, a Cox Automotive employee resource group designed to nurture and support female empowerment and leadership opportunities in the traditionally male-dominated automotive sector. The company seeks to be an employer of choice for women and to encourage more women to consider careers industry-wide – at Cox Automotive and beyond. Granetto is leading the charge to inspire female talent and promote gender diversity across the automotive space.
"I am grateful to have another leadership role beyond my job," she says. "I'm really passionate about Women with Drive."
"Cox has given me a lot of opportunities and I really want to support others in the way that I have been supported throughout my career here."
Moving through different functions has helped Granetto obtain a breadth of organizational knowledge to hone her strengths. With managers that encouraged and facilitated internal transfers, she has been able to develop herself to fit the company's ongoing growth and changes.
"I've gotten to learn the business from different angles," she says. "And that's really helped me through the years. I'm grateful to have that foundational knowledge to build upon."
Interested in joining our team? Visit our career site.