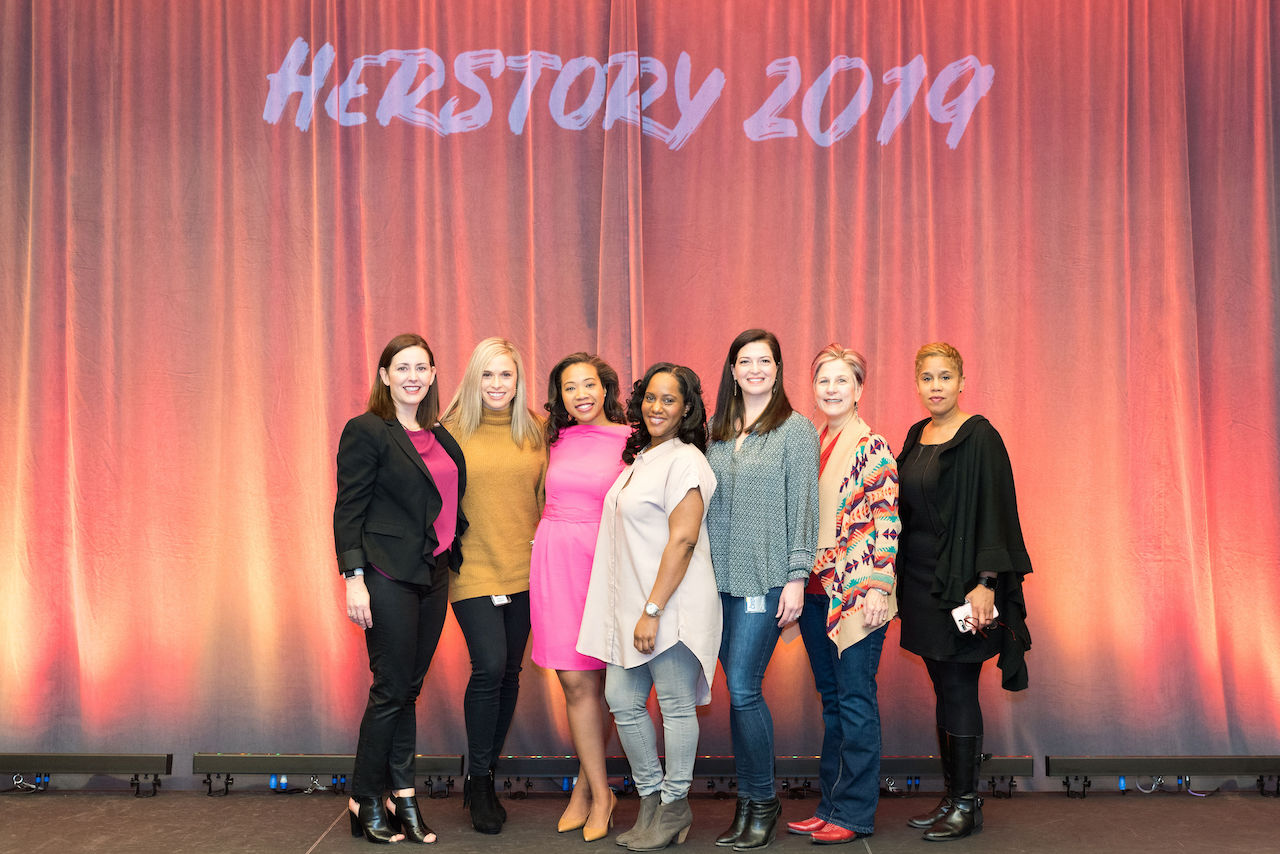 Employee Resource Groups: Bringing Team Members Together
Diversity and inclusion are a critical part of Cox Automotive's culture, where team members are encouraged to achieve their full potential, regardless of race, color, creed, gender or sexual orientation.
Diversity and inclusion aren't just feel-good buzzwords at Cox Automotive. We're deeply committed to creating a diverse workplace that nourishes an environment of engagement and respect among team members.
This positive work culture includes Employee Resource Groups (ERGs). At Cox Automotive, ERGs are instrumental to business success, demonstrating value in recruitment and retention, marketing, brand enhancement, training, and career development.
"ERGs create an environment for team members to learn from those whose identities and cultural norms are different from their own," explains Melanie Harris, Director of Global Diversity and Inclusion. "Our ERGs share a common purpose to bring everyone together."
Cox Automotive's first ERG, Women with Drive, launched in 2015. This group is part of an effort to position the company as an employer of choice for women in the automotive sector and to encourage more women to consider career opportunities in the industry. Women with Drive recently hosted HERstory, an event to celebrate women's history, present-day contributions, and moving the needle on gender equality. Women with Drive  has also been instrumental in advocating for recent changes to the company's paid time off (PTO) benefit by bringing attention to the needs of working parents and other team members.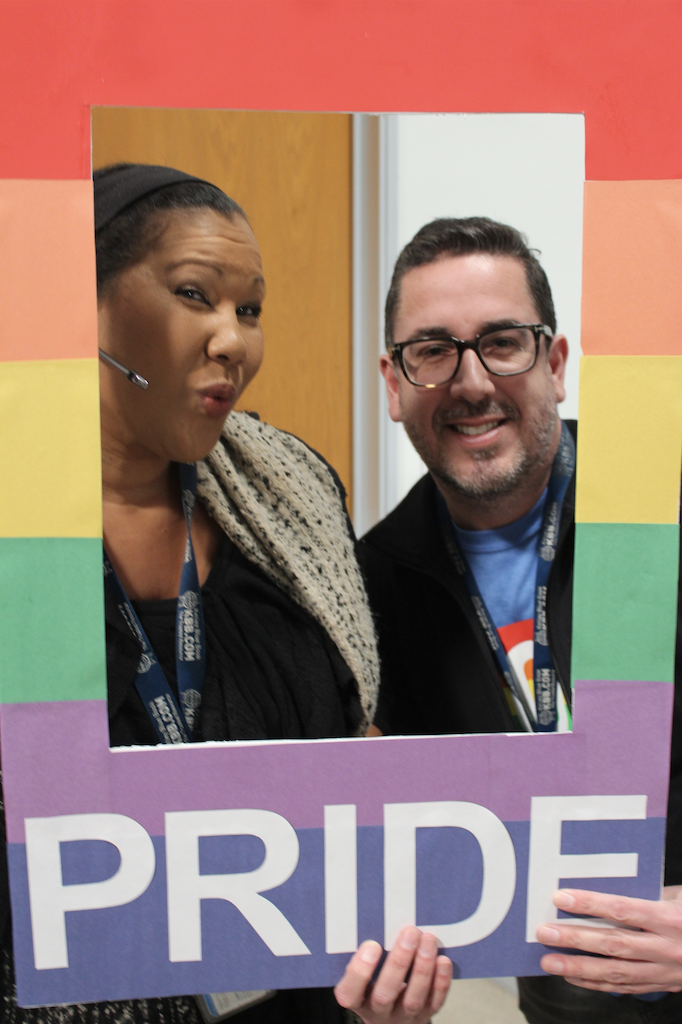 Next was Pride in 2016, an ERG focused on developing strategies that promote LGBTQ inclusion. Cox Automotive has been a leader in celebrating the LGBTQ community across the automotive industry. We have numerous initiatives and partnerships to strengthen and support LGBTQ communities at work and in neighborhoods. National Pride Month in June is a time for hundreds of our team members to volunteer at and attend local parades, marches, and other events.
Ignite, a young professionals' ERG, formed in 2016 to cultivate the next generation of talent at Cox Automotive. This group works to provide relevant and timely professional support to recent graduates or those transitioning from another career.
Mosaic, an ERG whose mission is to activate, engage, and connect a multicultural workforce, began in 2017. It addresses specific organizational issues impacting multicultural team members. Mosaic promotes visibility, career mobility, and recruitment and retention, while helping to enhance a positive workplace setting for team members of all backgrounds and ethnicities. This year's Black History Month theme, "Looking Back, Moving Forward," reflected on African-American accomplishments to inspire the next generation to continue this rich legacy.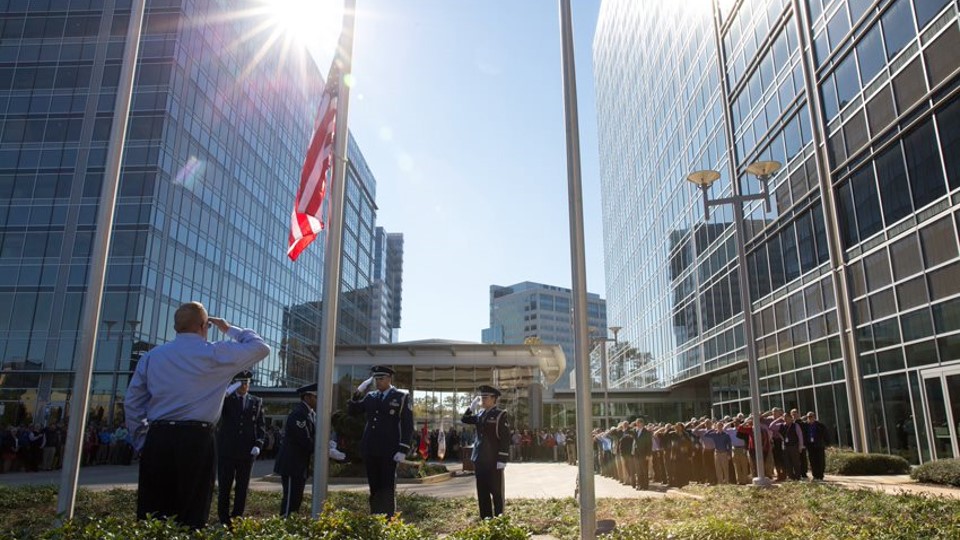 Salute is the newest Cox Automotive ERG, centering around veterans. It's designed to support military service members transitioning to the civilian workforce, and assists with the hiring and on-boarding of veterans. Salute offers insights for non-veterans about the valuable assets veterans bring to the workplace, helps dispel myths around the military experience, and helps strengthen our brand as a veteran-friendly employer.
Our ERGs determine their goals and objectives, develop and track annual business plans, tap senior executive officers, and create professional development opportunities. We use best practice assessment tools to measure our ERGs' progress, capabilities, and organizational impact.
In lieu of the targeted demographics, Dionne Mack, Senior Director of Global Diversity and Inclusion, says Cox Automotive's ERGs are not limited to individuals who fit a certain identity. She stresses that the purpose is not to create more labels or divisions, but to allow the organization to be dynamic and to evolve along with its changing workforce.
"We strive to create a place of inclusion where team members can feel like they belong and learn from each other," says Mack. "One of the ways we do this is by encouraging team members to join ERGs and invite allies from throughout the organization to participate."
The Cox Automotive ERG mentoring programs encompass cross-cultural mentor/mentee partnerships, matching team members from different genders, races, and ethnicities. They also have formal follow-up procedures including evaluations of mentors/mentees when the program ends.
And ERGs don't limit their reach to internal endeavors. Cox Automotive's enterprise-wide volunteer policy also allows team members to donate their time to diversity-oriented organizations that matter most to them.
Cox Automotive is purposefully creating space for team members to interact with one another more effectively and where they feel inspired to contribute fully. Our ERGs are platforms to hear perspectives that might not otherwise be shared, champion the issues, needs and opportunities of diverse groups, and identify and fill gaps.
Diversity and inclusion are a critical part of our culture, where team members are encouraged to achieve their full potential, regardless of race, color, creed, gender or sexual orientation. Diversity is both a business strength and a corporate value.
"ERGs help our business by creating a structure for all team members to have an opportunity to be heard, valued, and engaged," says Harris.
"By embracing diversity, our company motivates team members to be their best and in-touch with the world around us."