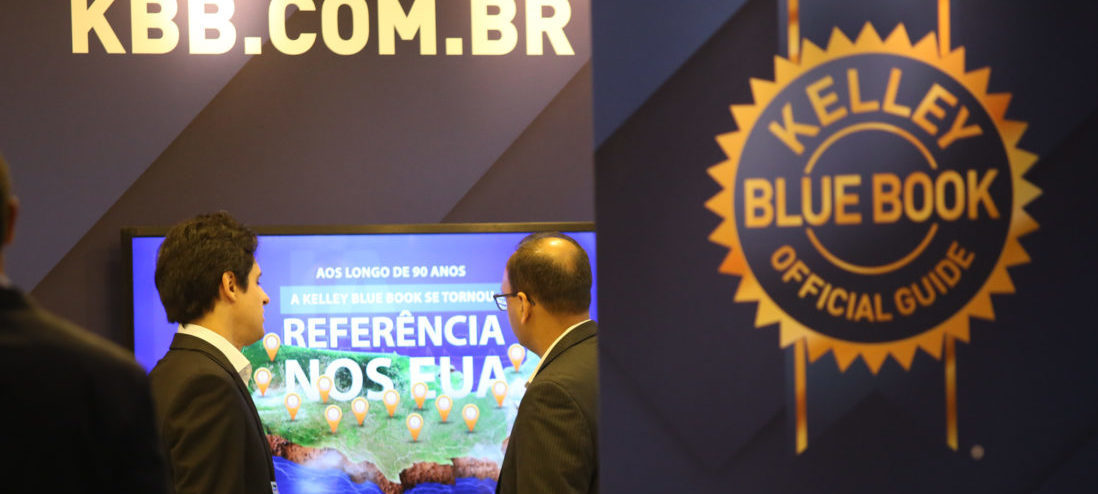 Cox Automotive Expands Operations in Southern Hemisphere's Largest Economy
Cox Automotive is changing how millions of Brazilians buy, sell, and own cars by expanding its offerings in Brazil to include Kelley Blue Book (KBB.com.br) and Dealertrack.
Cox Automotive is changing how millions of Brazilians buy, sell, and own cars. Brazilian dealers now have anytime, anywhere access to more cars in more ways. Car shoppers have new tools, advice, and sophisticated vehicle pricing never before available in the market, giving them the confidence they're paying the right price for the right car.
The company is strengthening its presence in the country and building a foundation for long-term growth. Brazil is a significant market and widely considered a future cornerstone of the world economy. Cox Automotive is tapping into the unmet needs of Brazil's growing populace and mammoth automotive industry.
Team members have turned insights specific to that market into products and services that consumers, dealers, OEMs, and financial institutions want and need. Cox Automotive recently expanded its offerings in Brazil to include Kelley Blue Book (KBB.com.br).
The Kelley Blue Book brand uses sophisticated new and used car pricing powered by a proprietary algorithm that analyzes historical trends in Brazil, current economic conditions, vehicle condition and location, giving rise to private party, trade-in, and suggested retail values.  Kelley Blue Book Brazil also includes car shopping resources and advice crafted by its Brazilian editorial team specific for Brazilian consumers to equip them with the information they need to make wise vehicle investments.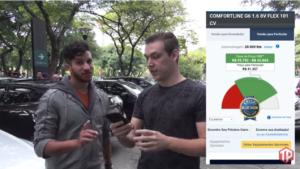 Much like consumers in the United States, Brazil is reflecting a downward trend in the number of visits to a dealership prior to car buying.  So harnessing the power of Kelley Blue Book to inform the purchasing process online prior to visiting the dealership is more important now than ever.
But while the value proposition of Kelley Blue Book resonates across borders, the brand does not have a one-size-fits-all template.
Nuances among the Brazilian market and marketing channels meant special considerations and distinctions.  So KBB.com.br was built from the ground up, leveraging resources from across the global organization and tapping expertise gleaned from an earlier pilot project in Portugal.  This approach employed Kelley Blue Book's cutting edge global valuation platform to harness wholesale data, retail data, and variations on the vehicle catalog in the Brazilian market.  It also required determining the right user experience for the site—for example, the number of steps in the process to obtain the vehicle values.
And while Kelley Blue Book is a well-known, trusted brand in the United States, it's new to Brazil.  So getting consumers to adopt the site required a strong local flavor in the marketing communications. The website design, videos, car comparisons, car reviews, tips, advice columns, and automotive news are carefully curated by a Brazilian editorial team. Cox Automotive also leveraged an existing business partnership with iCarros (part of Banco Itaú), a leading classifieds site, to drive customers to Kelley Blue Book.
Only six months after its launch, Kelley Blue Book has been a resounding success in Brazil.  The brand has experienced consistent double-digit site traffic growth on its consumer website, with an impressive 60 percent increase in traffic. Visitors have free access to trade-in, private party, used-car retail and new-car retail pricing data. Since October 2017, visitors on kbb.com.br have generated nearly 5 million pricing valuations.
It's clear the brand is supporting growing consumer purchasing power and web-based buying behaviors in Brazil.
But Kelley Blue Book isn't Cox Automotive's first foray into this Latin American powerhouse. The company entered Brazil in 2014 when Manheim purchased a majority stake in CarBizz, an auction operation based in São Paulo. From there, Manheim acquired auction company Pacto São Paulo and developed a partnership with Pacto North and Northeast and Leilomaster to work with six additional auction centers nationwide.  Manheim is applying its world-class technologies and services to physical and online auctions with trusted partners who are experts in navigating a market larger than the continental U.S. (in terms of land area).
In 2016, Cox Automotive acquired Molicar, a B2B company serving Brazil's car dealers, manufacturers, banks, and insurers.  Molicar provides vehicle valuations for all makes and models of automobiles, motorcycles, trucks and trailers in circulation in the country. It has a comprehensive and reliable database of vehicle values covering 27,000+ makes and models across 12 geographic regions. It's Cox Automotive's industry valuation product for the country.
Dealertrack is another Cox Automotive brand poised to transform car buying in Brazil. The Dealertrack credit app is undergoing testing in major financial institutions and car dealerships as a tool to automate the credit application process—currently a manual and cumbersome undertaking in Brazil.  The goal is rollout to 10,000 dealerships by year-end.