Cox Automotive University
Helping dealerships enhance business success by engaging their most valuable asset – their people
Despite rapid technological advances in the automotive industry, car buying is still a "people business," and capable employees are crucial to dealerships' success in gaining and sustaining a competitive advantage. After all, employees play a key role in the customer experience, the company culture, and the bottom line.
With an average cost of $10K per new hire1 and an annual turnover rate as high as 80% for sales positions,2 a dealership with 20 salespeople can lose $134,000 a year just in related costs to backfill open sales positions – not to mention the knowledge and customer relationships that walk out the door with those employees. And if you're dealer with multiple rooftops and, say, 100 salespeople? Then that number grows to $670,000. Without a doubt, turnover is a drain on customer satisfaction, internal morale, and ultimately, profitability.
But the cost of turnover isn't the only issue. With all the changes in the industry, new roles and new skills are necessary to stay competitive. Plus, employees want to feel engaged and excited about their jobs.2 Offering only cursory training/orientation (for example, only on OEM products) can lead to lack of job satisfaction and poor performance. Lack of visibility on career progression can lead to short-term workers and difficulty recruiting the highest-quality candidates.
Cox Automotive recognizes the need for dealers to develop and nurture workplace cultures that attract and keep great employees, ensure they perform at optimal levels, and consistently achieve business goals now and in the future. Cox Automotive University (CAU) is designed to support dealer clients well beyond just the products we sell – it gives dealers a road map to accelerate employee readiness and drive adoption in environments with constant change.
CAU is also helping dealership leaders reinvent themselves, which in turn transforms their business and drives positive change in the industry, as well.
John Cragg, Executive Vice President for Penske Automotive Group's East Region, has experienced firsthand the benefits CAU's executive leadership program, SHIFT Reinvent. He has seen consistent year-over-year improvement in employee turnover and employee satisfaction, far outpacing industry averages for even the highest performers. His turnover is dramatically lower than industry averages, too. Cragg's awakening through SHIFT Reinvent – and acting on it – has had a profound impact on his organization. In fact, 19 of his region's stores were selected as Automotive News' Best Dealerships To Work For in 2018.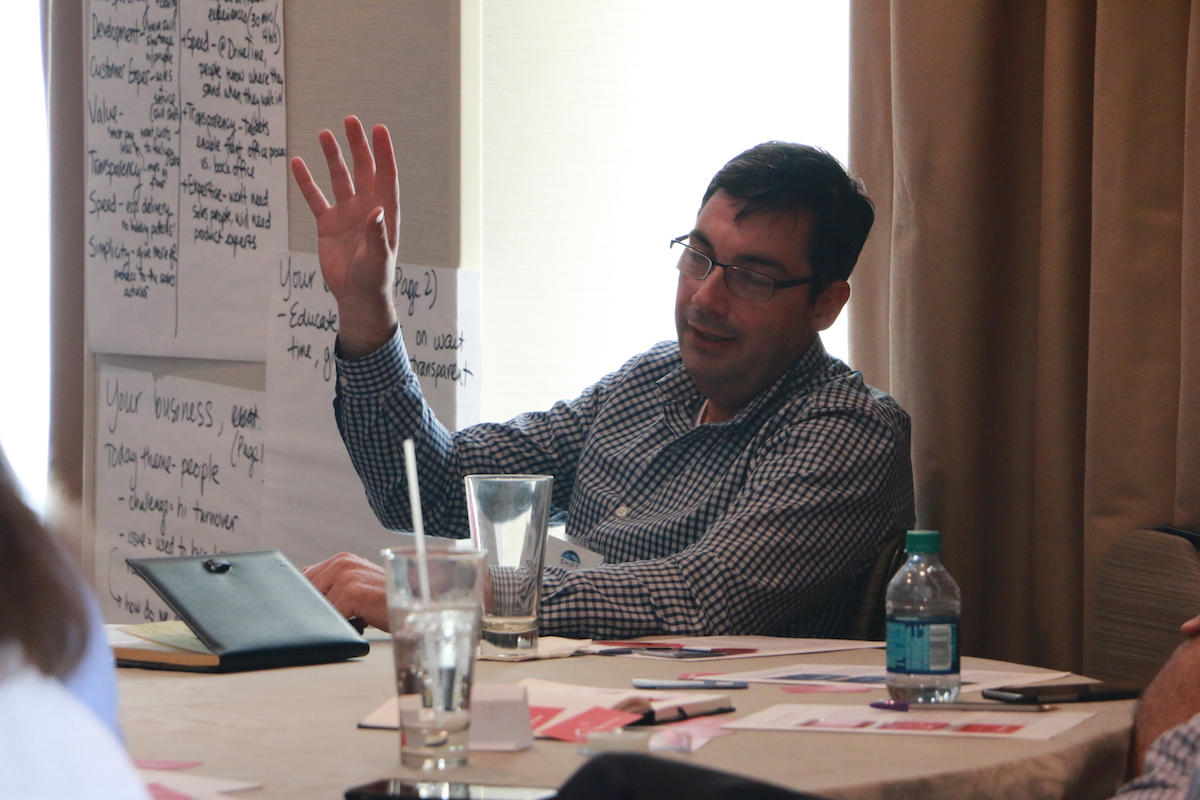 Through SHIFT Reinvent, Cragg realized that his leadership style was delegating rather than empowering employees to be their best. With this newfound awareness, he began engaging differently with his leaders, and worked strategically with his HR and marketing teams. He prioritized empowering people, giving them opportunities to contribute in more significant ways – providing opportunities to step up as leaders, and holding them accountable to actually lead. Cragg now prioritizes developing and engaging his people as a foundation for success.
Cox Automotive University offers an array of talent development programs for dealership staff – from senior management to entry-level. The courses are reflective, experiential, and practical – and support long-term and ongoing development. What's more, they're customizable with consulting and additional support to fit each dealership's needs.
These offerings are specifically designed to help dealers nurture their culture, onboard employees in ways that accelerate their engagement and contribution, show managers how to achieve results and create environments for success, and orient leaders for both short and long-term success. Other programs in the portfolio include SHIFT Activate, Grow, and Ignite:
Activate is geared for operational leaders, the regional or area vice presidents, general managers, and upwardly mobile department managers. Leaders will become more skilled at focusing their organization on their highest priorities, creating cultures that support their most important outcomes, and consistently driving performance in ways that bring out the best in everyone.
Grow is for new and developing managers – and also engages the participants' managers and teams. This course is about transforming high-performing employees into high-performing managers. Grow helps develop a manager mindset and refines their skills to manage their businesses and their teams with confidence.
Ignite supports new hires and employees transitioning to new roles, and equips their managers to help them hit the ground running. Through Ignite, they are able to forge strong connections with their managers and colleagues, and see their contributions quickly. This program helps dealerships improve engagement and performance, in a way that specifically supports employee retention.
The last few years have been a period of significant and far-reaching change in the automotive sector. New technology and the rise of mobility services, combined with changing consumer needs, expectations and demographics, all contribute to staffing challenges at dealerships. There's no sign that the next few years will be any different. If anything, the pace of change is likely to increase. Whether you've been in the automotive business for one year or for 20 years, it can be hard to keep up.
The good news is, the tools and strategies for dealership employees to be successful in this new world are available through Cox Automotive University. Let us help you optimize and engage your greatest asset!
For more information on Cox Automotive University's SHIFT portfolio of programs, please contact Dana Hughes, Director of Professional Services at dana.hughes@coxautoinc.com.