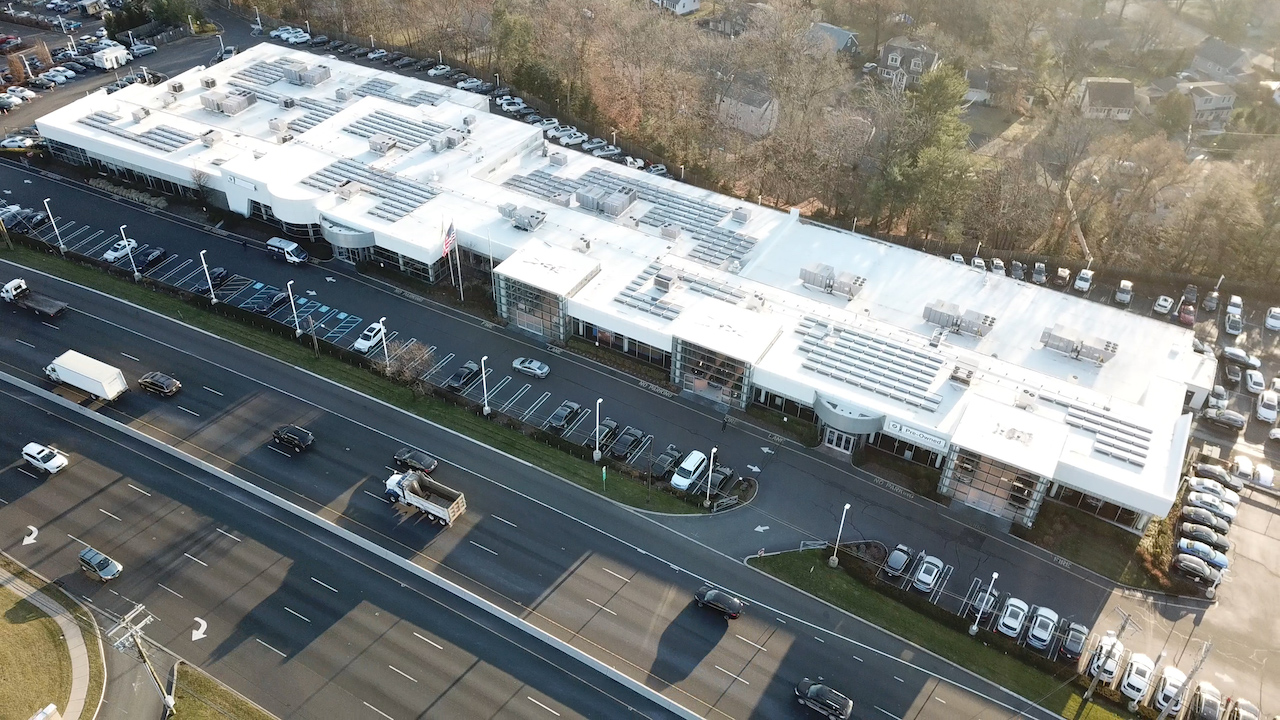 2019 Cox Automotive Leader in Sustainability Award Winner
BMW of Ramsey's environmental leadership is at the forefront of sustainability
BMW of Ramsey, a Lithia Motors dealership in Ramsey, New Jersey, has proven that sustainable business practices can appeal to the growing number of environmentally conscious consumers, save substantial energy costs, and help the planet – all at the same time.
Just as Cox Automotive is continuously working to reduce its own environmental impact, we also like to spotlight dealership partners who are walking the walk, too. That's why Cox Automotive presented BMW of Ramsey with its Leader in Sustainability Award at the NADA Show 2019 in San Francisco. Jason Jager, Director, Industry Relations at Cox Automotive explains what made the dealership a standout. "The high-impact environmental initiatives at BMW of Ramsey reflect our core values. Sustainability is effecting change everywhere, including cold weather climates and dense urban areas."
Maureen Porter, Project Manager at BMW of Ramsey's parent organization Lithia Motors, says, "This award means the world to us. It shows that we're being recognized for what we started to do years ago."
Members of Cox Automotive's Go Green Council and Corporate Responsibility Council helped select BMW of Ramsey after reviewing an impressive pool of entrants. The winning dealership has invested in energy efficient alternatives, like an energy recovering ventilation system, LED lighting retrofits, and solar energy for its massive 100,000 square foot facility. These solutions provide dramatic cost savings while lowering the dealership's carbon footprint.
BMW of Ramsey also has an Electric Vehicle Charging Station for the community to use, even during off hours. Management and staff also encourage local residents to recycle, with bins conveniently located throughout the property. Coupled with the service department initiatives to recycle car wash water, rotors, tires, and batteries, the drive for eco-friendliness is pervasive throughout BMW of Ramsey's operations and corporate culture.
BMW of Ramsey hopes to inspire other dealerships to embrace new energy technologies for a win in productivity, profit, and the planet. Matthew Bibbo, General Manager says, "The advice I would share with other dealers thinking of going green is just start with the little things. You put the recycle bins around. Get people in the habit of separating the trash. You install sensors with your water. You put in the LED lights. The little things add up."
Learn more about the criteria for the prestigious Cox Automotive Leader in Sustainability award.