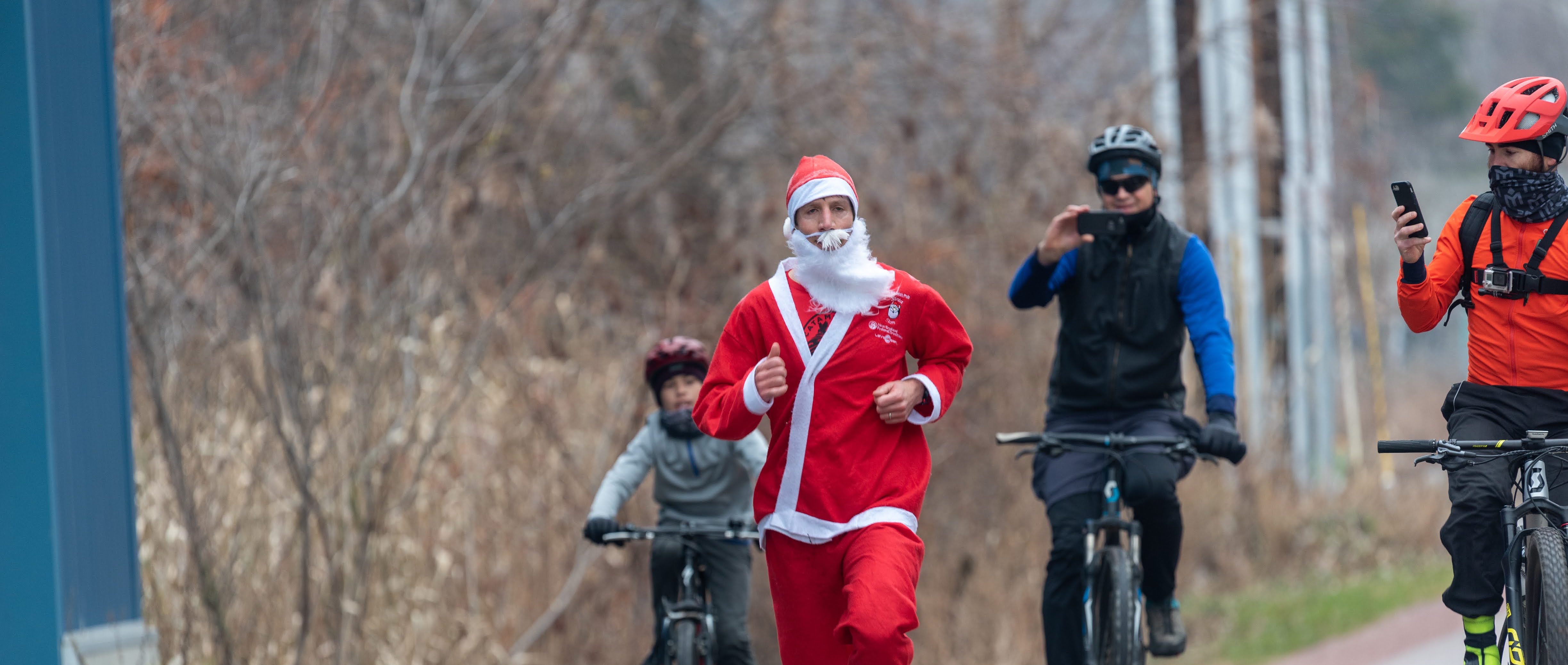 Santa Delivers Marathon World Record Just in Time for the Holidays
Run, run reindeer? In 2020, it's more like run, run Santa. The jolly old elf, looking particularly fit this season, was last seen the morning of December 5, 2020, running along the Burlington Bike Path in Burlington, Vermont, unofficially breaking the Guinness World Record for fastest marathon dressed as Santa Claus in a time of 2:45:09. In his wake, he left dozens of wonderstruck walkers, cyclists, and joggers thinking either they were just passed by a very fast runner dressed in a Santa suit, or Saint Nick was trying to qualify for the Boston Marathon.
Like so many of our close encounters over the years with whom we thought was Mr. Claus, this time was no different. Turns out the bearded marathoner was a Santa imposter named John Stanton-Geddes, a local Burlington elite runner and, coincidentally, a manager on Cox Automotive's Data Solutions team. Unassisted by any reindeer, save for a partial-distance pace runner and a support cyclist, John sleighed the previous world record by more than four minutes.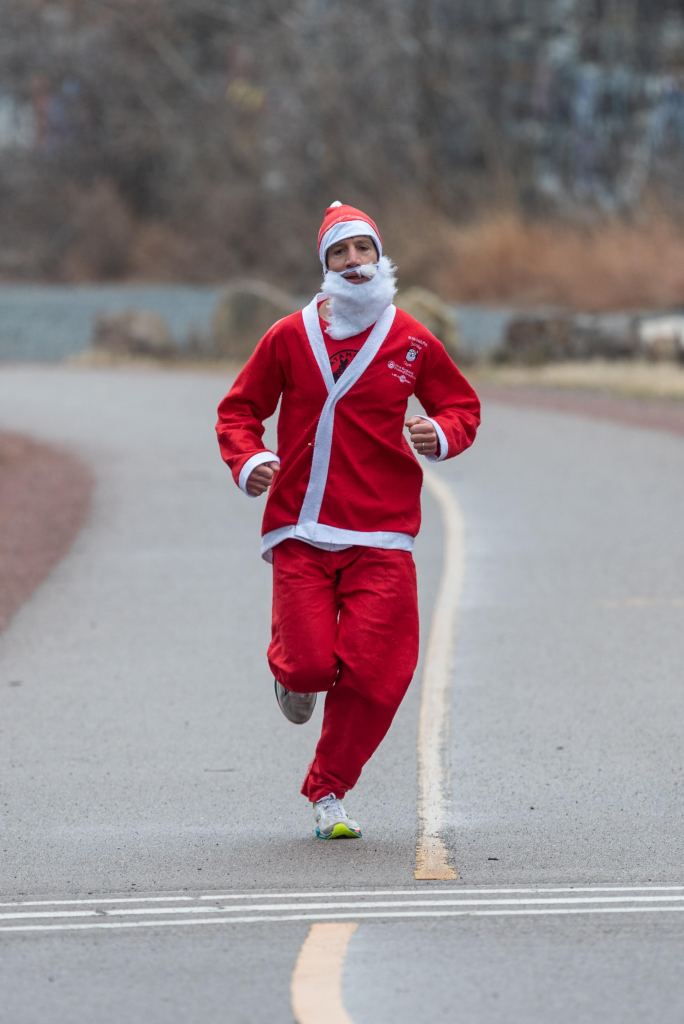 A former Division III collegiate runner and multi-marathon overall contender, John is no stranger to the world of competitive running.
"The fastest I ever ran a marathon was around 2:36," John humbly admits when asked. "But I don't really run competitively that much anymore."
And who could blame him? With three young kids and a busy life in general occupying most of his would-be training time, taking to the start line is hardly part of his normal routine anymore. But then, few things about 2020 are normal.
COVID, Camp Ta-Kum-Ta, and a Goal to Do Good
Like pretty much everything else in 2020, COVID-19's impact on life was an important reason for John's fleet feat. Ironically, one of the "benefits" of the pandemic for John has been that he's actually had time to run.
"Cox Automotive's always valued work/life flexibility," John says, "but that's been amplified since we all started working remotely back in March. So, with an even more flexible work schedule and not a whole lot I could do beyond my house, I started running more."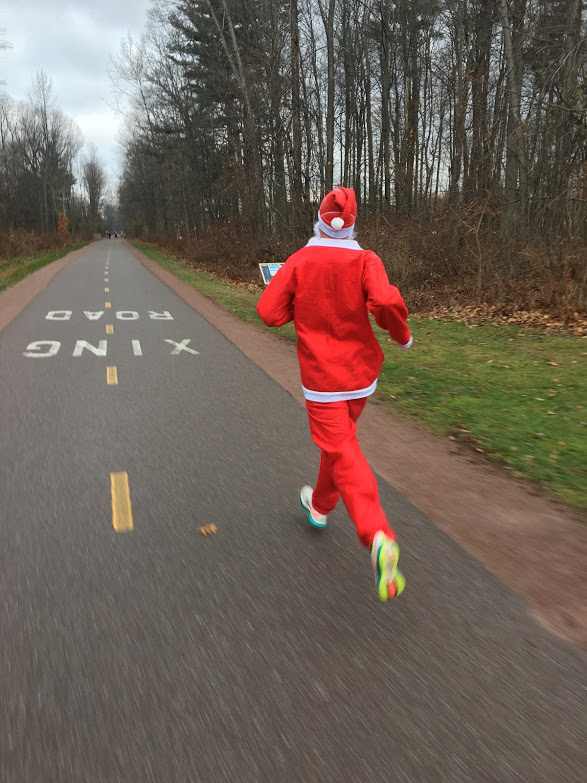 A great upside to an otherwise upside-down world. Except John, like so many other competitive athletes with time on their hands and a lot of fitness, now had a new problem: He had nowhere to compete.
But a run that included a segment down Burlington's famous Church Street was about to change that. In a normal December, hundreds of runners dressed from head to toe in Santa suits, including a large contingent of Dealer.com team members, coalesce on Church Street to run the Santa 5k, a holiday tradition whose proceeds benefit Camp Ta-Kum-Ta (TKT), a year-round camp for kids with cancer, located in nearby South Hero, Vermont. But with the run canceled due to the pandemic, the camp would likely see a significant gap in their fundraising.
A little bit of curiosity, a lot of running fitness, and the desire to help the camp financially got John thinking bigger than just a 5k, which did end up happening, albeit in a socially distanced, virtual format.
"I wondered if anyone had ever gone for a marathon record dressed in a Santa suit," John explains. "Sure enough, a quick internet search and I'm on the Guinness World Record page looking at a very quick but attainable time for 'Fastest Marathon Dressed in a Santa Suit.' Here was my chance to compete."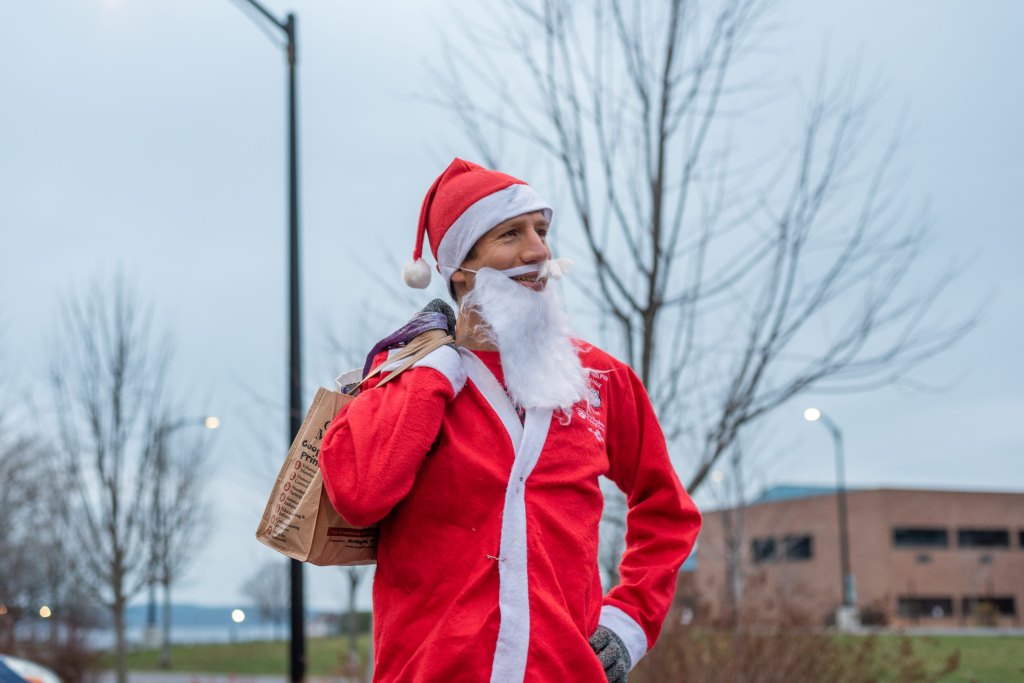 While he's pleased by his (unofficial) record-breaking performance, John is most proud of the money his run raised via donations from colleagues, family, friends, fellow runners, and the Burlington community.
"Thankfully, I don't have a story that connects me personally to Camp Ta-Kum-Ta," says John. "But there are a lot of families out there who do have a story. And this run was just a small way to help the camp fill a financial hole as a result of having to cancel a big fundraiser for them."
To date, John's run has raised more than $2,500, the entirety of which will go directly to Camp Ta-Kum-Ta.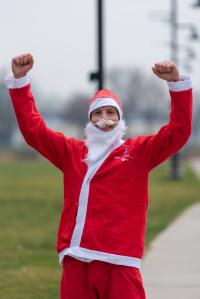 Asked if he has any plans to take on any other costume-based running records this spring, John says, "The Santa suit run was a one-off challenge. I have no plans to tackle a marathon dressed as the Easter Bunny."
If you'd like to contribute to John's fundraiser benefitting Vermont's Camp Ta-Kum-Ta, click the link below:
https://www.firstgiving.com/fundraiser/john-stanton-geddes/RiRa-Santa-5K-for-Camp-Ta-Kum-Ta
For a GPS recording of the run, click here: https://www.strava.com/activities/4433894167/overview