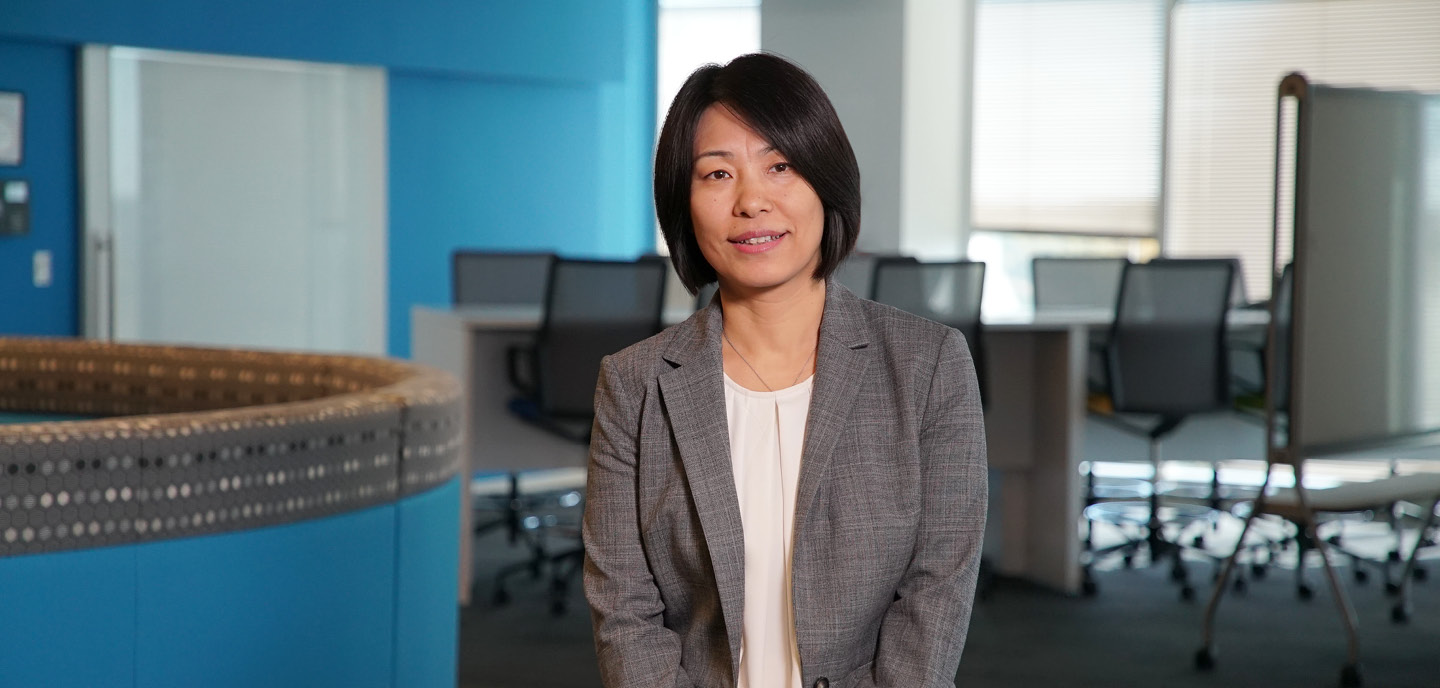 Paving the way for an automotive data revolution
Ying Wang is a business intelligence and analytics innovation award winner who is pioneering data solutions in the automotive industry
For Ying Wang, data is everything. As Senior Director, Data Science – Cox Automotive Data Solutions, she leads a team of data scientists that supports inventory solutions. The team is part of a bigger analytical force that isn't just curating the company's vast amounts of data, but is mining that data for insights that will help revolutionize the industry.
"Our goal is to unleash data's potential as a true asset for Cox Automotive by discovering, building, and delivering strategic data capabilities and solutions," says Wang.
According to Wang, Cox Automotive is at the forefront of an industry-wide data revolution. "In terms of what we call analytical maturity, the automotive industry is still quite young. It's not at the level of data-rich giants like Google or Amazon. Cox Automotive is pioneering data in the automotive industry and leading the way in applying it to inform, design, and create solutions that improve car-buying, selling, and ownership. Right now, we're providing data-driven insights to automotive remarketing that, though seemingly common sense, have likely never been applied to the industry. We're only just scraping the surface of what our data has to offer, which is a great place to be because we have tons of opportunity to learn, improve, and grow."
Wang brings this excitement of opportunity to her team's two major focuses for Cox Automotive's inventory solutions. The first is the support of the industry's leading wholesale valuation product, the Manheim Marketing Report – the most-visited product on Manheim.com – which plays a key role in making Manheim a trusted marketplace. Wang's team is fully responsible for its algorithm design and its ongoing evolution. The second focus is to help support the optimization of vehicle portfolios for commercial consignors with vehicle fleets (e.g., national rental car companies, manufacturers, etc.) by using data to advise where to sell, what repairs to do, and how to price inventory when it comes time to sell it.
While the opportunity to work with such a rich data set is one reason Wang is so passionate about her role at Cox Automotive, she also enjoys the pace at which the company incorporates her work to inform business decisions and product development to bring new innovations to market.
"I'm originally from China, came to the United States in 2001, and got my Ph.D. in industrial and systems engineering from Georgia Tech in 2006," says Wang. "When I graduated, I was thinking about going into either academics or an industry. I chose industry – Manheim specifically – because I wanted to be able to see my contributions put into action quickly to help clients achieve their business objectives. That quickness of pace is not the way it works in academia."
It was this drive for results combined with Cox Automotive's nurturing of innovation that inspired Wang and team to create Manheim Dealer Profiling – a customer analytics project that fueled impactful Manheim marketing campaigns that garnered high win-back results, and ultimately won her team the 2013 Technology Association of Georgia (TAG) Business Intelligence and Analytics Innovation Award.
Asked what inspires her most about her job, Wang says, "I work with a team of data scientists that are all very talented and share the same passion as me. So, when we get the full support and trust of data solutions' leadership, I feel grateful and proud to work for a company that provides my team the opportunity to experiment and not to be afraid to try new things."