Shopper Insights
What You Need to Know about Gen Z
Wednesday March 16, 2016
Article Highlights
Contrary to the perception of ride/car sharing services potentially eliminating the need for a vehicle, nearly all of Gen Z want to own a car (92%).
Even though Gen Z has a high level of comfort with purchasing online, they want to keep in-person interactions as part of the car-buying experience.
The test drive is very important to Gen Z, and the majority of them want to test drive a vehicle more than once before making a purchase.
Today's 16-year-olds — part of Generation Z — are 80 million strong and influence $200 billion in annual spending power on parental or household purchases. By 2020, their purchasing power will equal the GDP of some small countries. However, they're by nature more cautious spenders, less likely to be influenced by prestige and more likely to be influenced by safety and practicality peppered with technology. Learn what's most likely to influence these future car-buyers…

About the study
In order to understand this generation's view on automotive, Autotrader and Kelly Blue Book conducted a multi-phase study on nearly 1,200 Gen Z teens aged 12 to 17. Because we wanted to be able to compare this generation to other generations, we also spoke to Millennials, X'ers and Boomers. We had them complete a 20-minute online survey and 3 online chat sessions, and then followed up with a 10-minute online survey.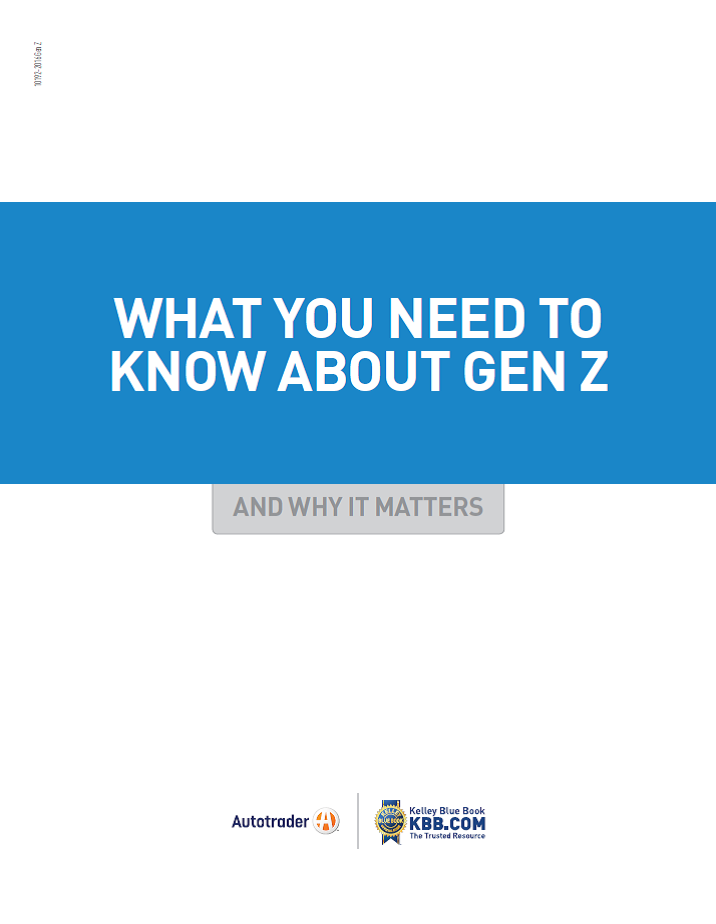 Gen Z Study
See the full study to learn what you need to know about Gen Z and why it matters.
Download
Tags