Online to In-Store Convergence
The Digital Retailing Difference
Sunday July 31, 2016
Article Highlights
Car shoppers, especially those of the millennial generation, not only prefer online transactions, they expect them, and dealership software has now caught up to these customer expectations.
Pricing consistency – and transparency – is increasingly important in today's online to in-store retailing environment.
An efficient and trustworthy digital retailing experience represents more than just a technology upgrade. It's a marketable differentiator for your dealership.
With the proliferation of mobile and eCommerce, online shopping has become the primary method for researching and purchasing a growing array of products. This trend continues to reshape automotive retail and fuel consumer desire for greater efficiency and consistency between online and showroom environments.
Studies show 30 percent of shoppers who submit an online lead through Digital Retailing tools ultimately buy the vehicle.1 Simply put, these technologies are becoming a critical component of modern dealership strategy that allows for consumers to initiate deals and deepen their level of dealership engagement prior to setting foot in the store.
Download the PDF below, and check out these leading insights that will help you integrate digital retailing into your sales strategy.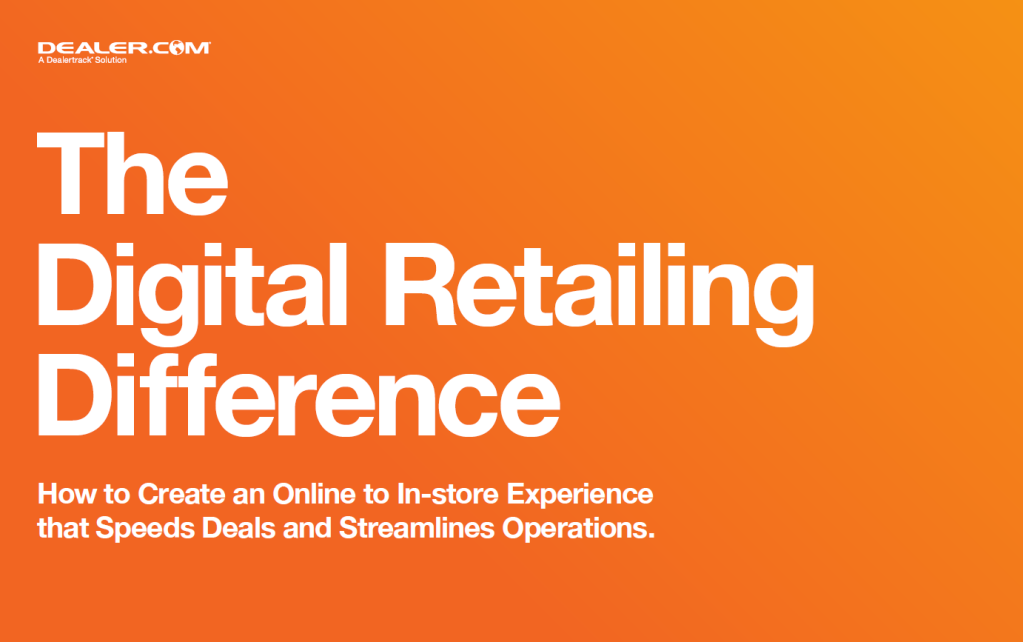 The Digital Retailing Difference
Discover how these innovations can be applied to drive a successful, streamlined online to in-store strategy.
Download
Tags
1Dealertrack Product Statistics