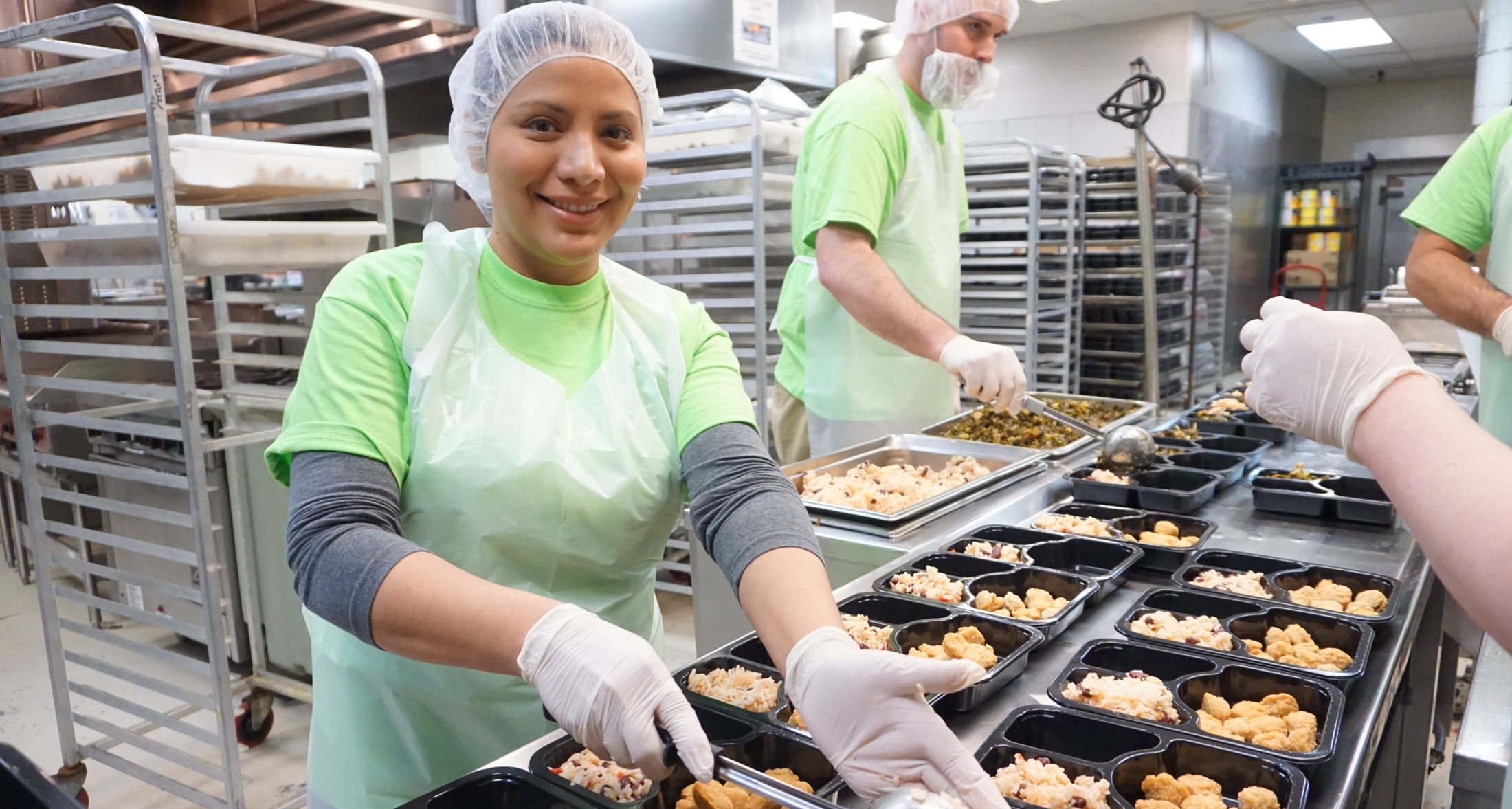 How every brand made a difference in our communities in 2017
At Cox Automotive, volunteering isn't just a one-off corporate event or a scattershot effort. It's a 365-day-a-year way of life.
Volunteering is as natural to our team members as the automotive business. Whether located in large regional offices or telecommuting from home, we are visible every day in our communities and making a difference. In 2017, Cox Automotive achieved 100% brand participation with:
2017 was framed by three major company-wide initiatives: 1) the "No Excuses" campaign that encouraged team members to take advantage of the company's volunteering-on-the-clock policy; 2) the Drive Away Hunger campaign, a national food drive that works in concert with local food pantries and meal programs; and 3) Childhood Cancer Awareness Month where Cox Automotive partners with St. Jude's Walk/Run to End Childhood Cancer.
 "We have these large company-wide campaigns that coordinate with local organizations and agencies," explains Shawan Allen, community relations coordinator. "So even our large scale efforts cater to your hometown's needs."
But employee volunteerism didn't begin and end with corporate-led initiatives in 2017. That's because Cox Automotive team members were engaged in daily, ongoing efforts with their work teams or as individuals. Whether rolling up our sleeves at a local animal shelter, lending a hand at a senior center, showing up to make disaster relief kits, or sharing suggestions about a new neighborhood organization to support, the opportunities ran the gamut at Cox Automotive. Community service isn't just enshrined in our Employee Handbook; it's part of our corporate DNA.
"We're proud to be involved in the community year round," says Jennifer Bronner, Senior Manager, Community Relations. "There is something that every brand and every team member can do no matter where you are, where you live, where you work. We think it's important to connect to what's in your backyard."
The 2017 Community Relations participation scorecard puts Cox Automotive in the top tier of good corporate citizens—a model for other organizations to emulate.
"We get a lot of support, peer-to-peer, as well as on the executive level. We just couldn't do what we do without our amazing team members. They are what makes the magic happen."
Learn more about Cox Automotive's commitment to community.