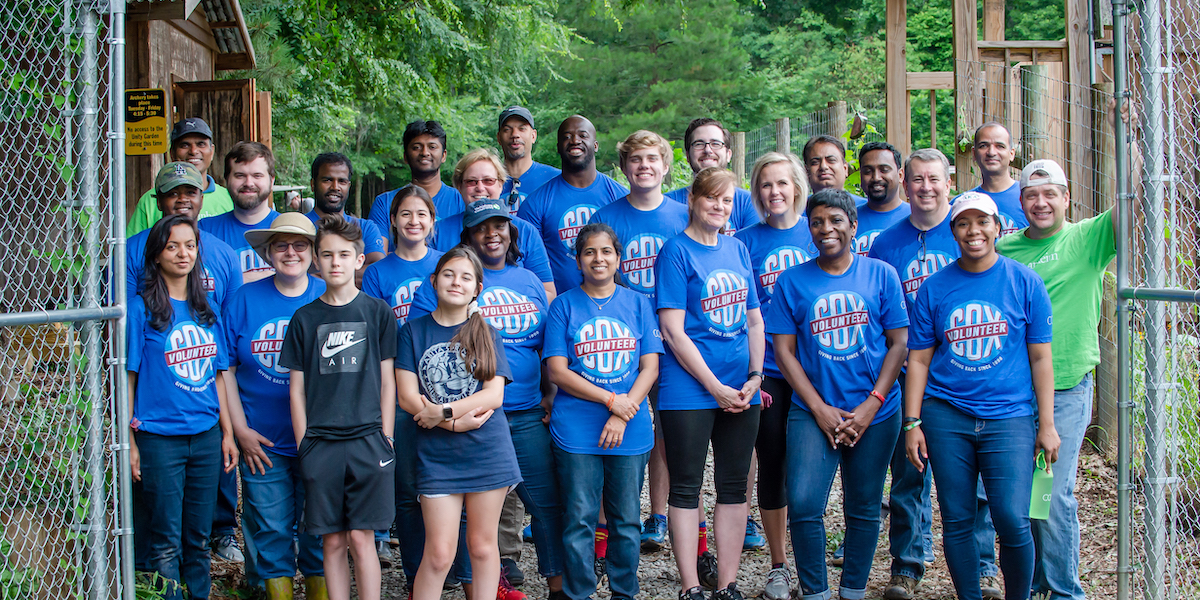 Cox Automotive's Commitment to Community
How Cox Automotive team members made a difference all year long
Cox Automotive strives to be best-in-class for giving back. And in 2019, its brands had a big impact mobilizing team members to make the world a better place. The company provided 16 hours of paid time off to volunteer, plus an online portal that made it easy to get involved. And get involved they did.
Team members rolled up their sleeves for the American Red Cross, helping to provide clean water, safe shelter, hot food, and life-saving blood to those who needed it most. They assisted local fire departments in canvassing at-risk neighborhoods for fire safety, while others assembled "comfort kits" – basic items for victims arriving at Red Cross shelters. The company hosted blood drives across brands and locations all around the country, and team members answered the call by donating blood to help accident and burn victims, heart surgery and organ transplant patients, and those battling cancer.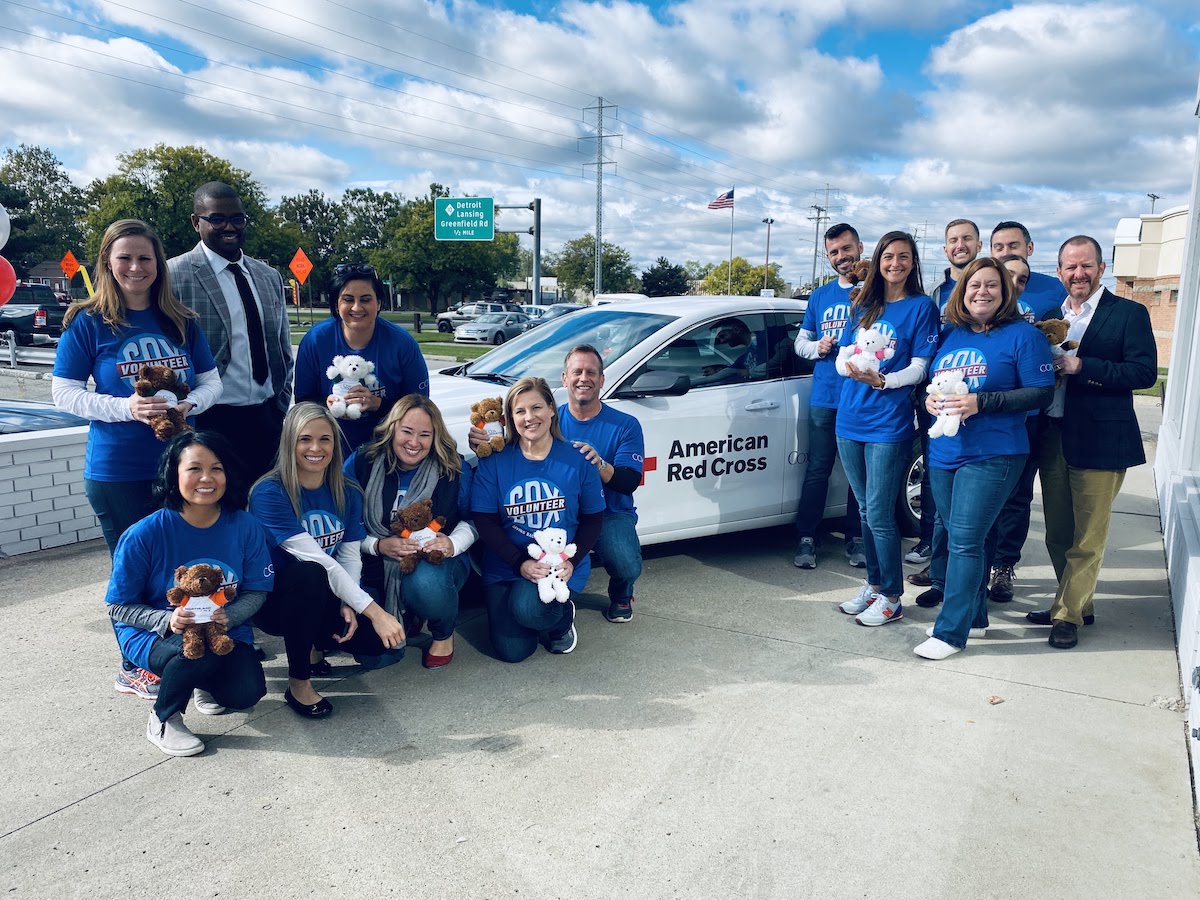 The annual "No Excuses" volunteerism campaign that originated at Autotrader over a decade ago was bigger and better in 2019, expanding to sister brands across the organization. The program leveraged existing community partners like Boys & Girls Clubs, American Rivers, and United Way and promoted team building, departmental camaraderie, and group bonding through a wide range of charitable activities – from a food bank shift or a project at a community tool bank, to story time for young children at a shelter.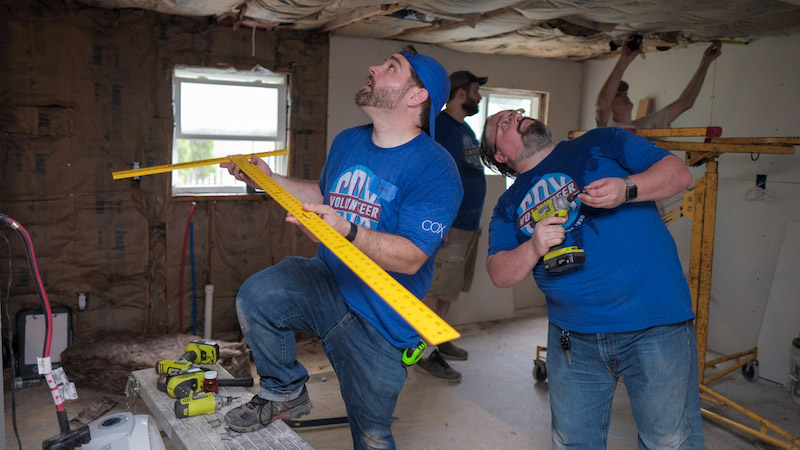 Cox Automotive's Manheim auction locations spearheaded on-site fundraisers that ran the gamut, from selling swag and hosting a raffle for a charity prize or a chance to throw a pie in the face of good-natured team members, to donating money for every red car sold at auction. Monies raised supported a disaster relief car donation to the American Red Cross and camp scholarships to Girl Talk, an organization that inspires girls to develop the confidence to lead.
In the fall, Cox Automotive volunteers participated in the Atlanta river cleanup with Chattahoochee Riverkeeper and Trees Atlanta. Team members worked in the creek and performed trail maintenance around the Beltline at Atlanta Memorial park. In just 2.5 hours, they removed 1.43 tons of invasive plants and trash, including tires, mattresses, and shopping carts.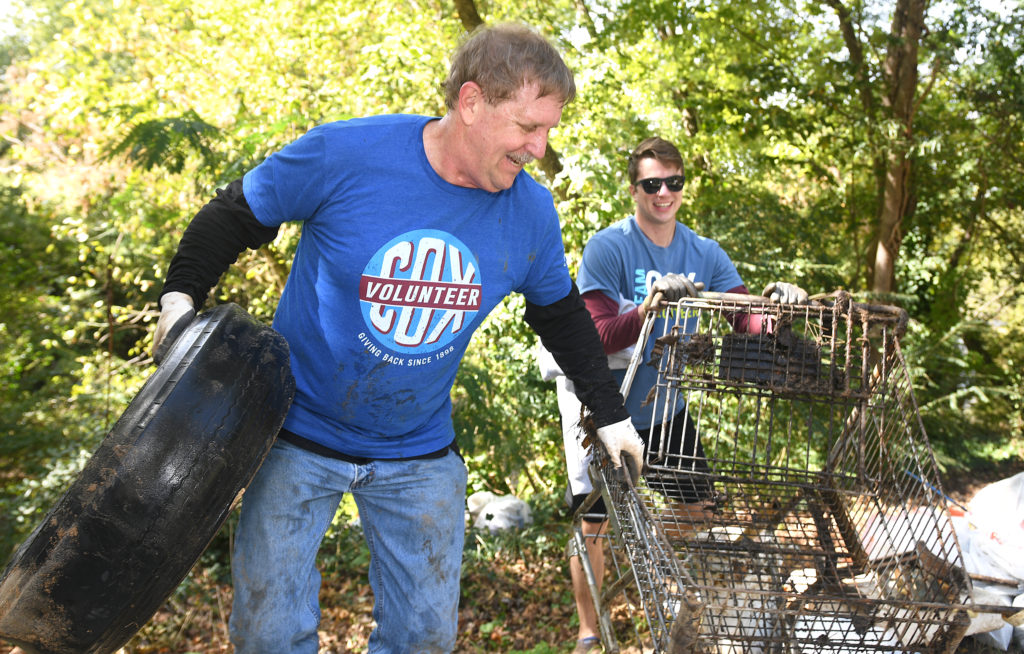 These are just some of the ways team members gave back in 2019. To learn more about our community and environmental initiatives last year, we've got any more stories to tell like this one.
Cox Automotive's business is in the business of improving the world. Volunteering is as natural to our team members as driving advancement in the automotive industry. In 2019, we put people at the center of change.