NO EXCUSES
A call to action to trade excuses not to volunteer for reasons to commit ourselves to the betterment of our communities
No Excuses. This is the name we give to our month-long volunteer campaign in May, encouraging team members across Cox Enterprises to give back to their local communities while taking advantage of 16 hours of paid time per year to volunteer – a standard benefit for every team member.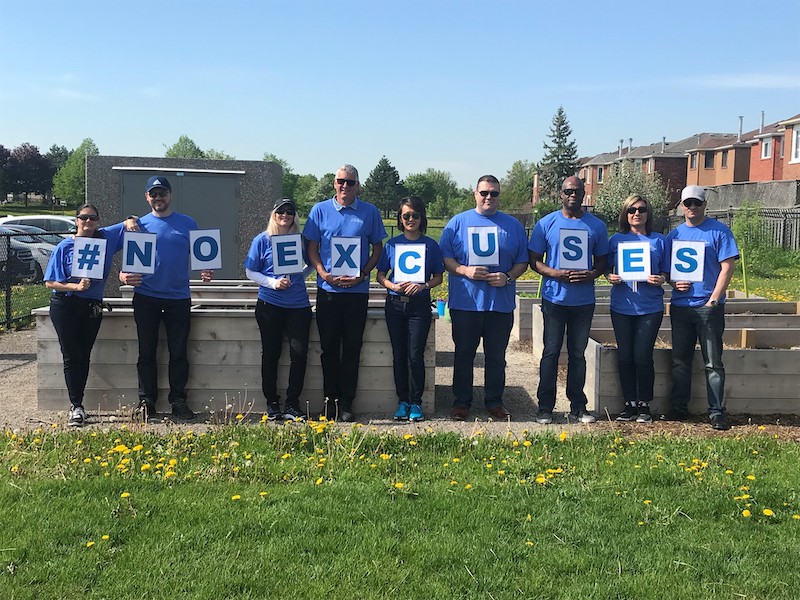 It's an initiative whose roots can be traced back over a decade ago to an Autotrader district sales manager with a passion for community. As the business evolved into Cox Automotive, this spirit of giving back through volunteering only grew stronger, generating more interest and more involvement each step of the way. What had become a fully-fledged, annual Cox Automotive initiative held primarily in the Atlanta area, has blossomed into an enterprise-wide campaign across all of Cox Enterprises' divisions and brands around the world.
"It's an exciting leap," says Michele Blondheim, Director of Corporate Responsibility at Cox Enterprises. "We're excited to build upon the history, legacy, and commitment that started with a single team member at one of Cox Automotive's flagship brands and has grown to be an important part of the Cox culture for thousands of team members."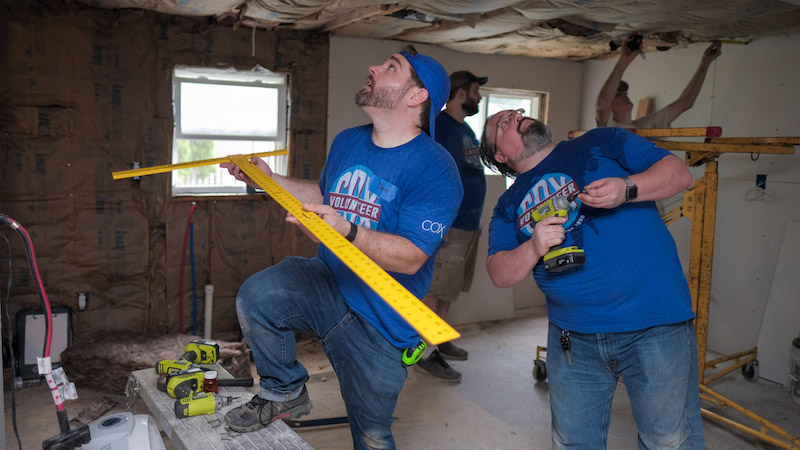 Today, No Excuses comprises partnerships with local nonprofits whose missions and values are aligned with those of Cox Enterprises. The program leverages existing Cox community partners like Boys & Girls Clubs, American Rivers, United Way, and the American Red Cross, to name just a few. But team members are welcomed to submit organizations with whom they'd like to volunteer at the local level as well.
Team members and their families can sign up to volunteer for all kinds of opportunities – from a shift at a local food bank, to a project at a community park, to story time for young children. They can also record their volunteerism and track the status of their own contributions alongside the company's collective impact.
Although the No Excuses campaign is designated for the month of May, volunteerism at Cox doesn't end come June. In fact, every day, team members are hosting blood drives, building disaster relief kits, cooking meals for families with ailing children, and helping out at domestic violence shelters, humane societies, schools with at-risk children, LGBTQ support networks, senior centers — the list goes on. Volunteerism isn't just a box to check on the corporation laundry list: it's a part of our company's ethos.
Which is why we think of No Excuses as far more than just a campaign name. It's a rallying cry, a call to action to all team members to get out there and help, to trade excuses not to volunteer for reasons to commit ourselves to our communities, not because it's a paid benefit or because we've been challenged to do it, but because it's simply the right thing to do.