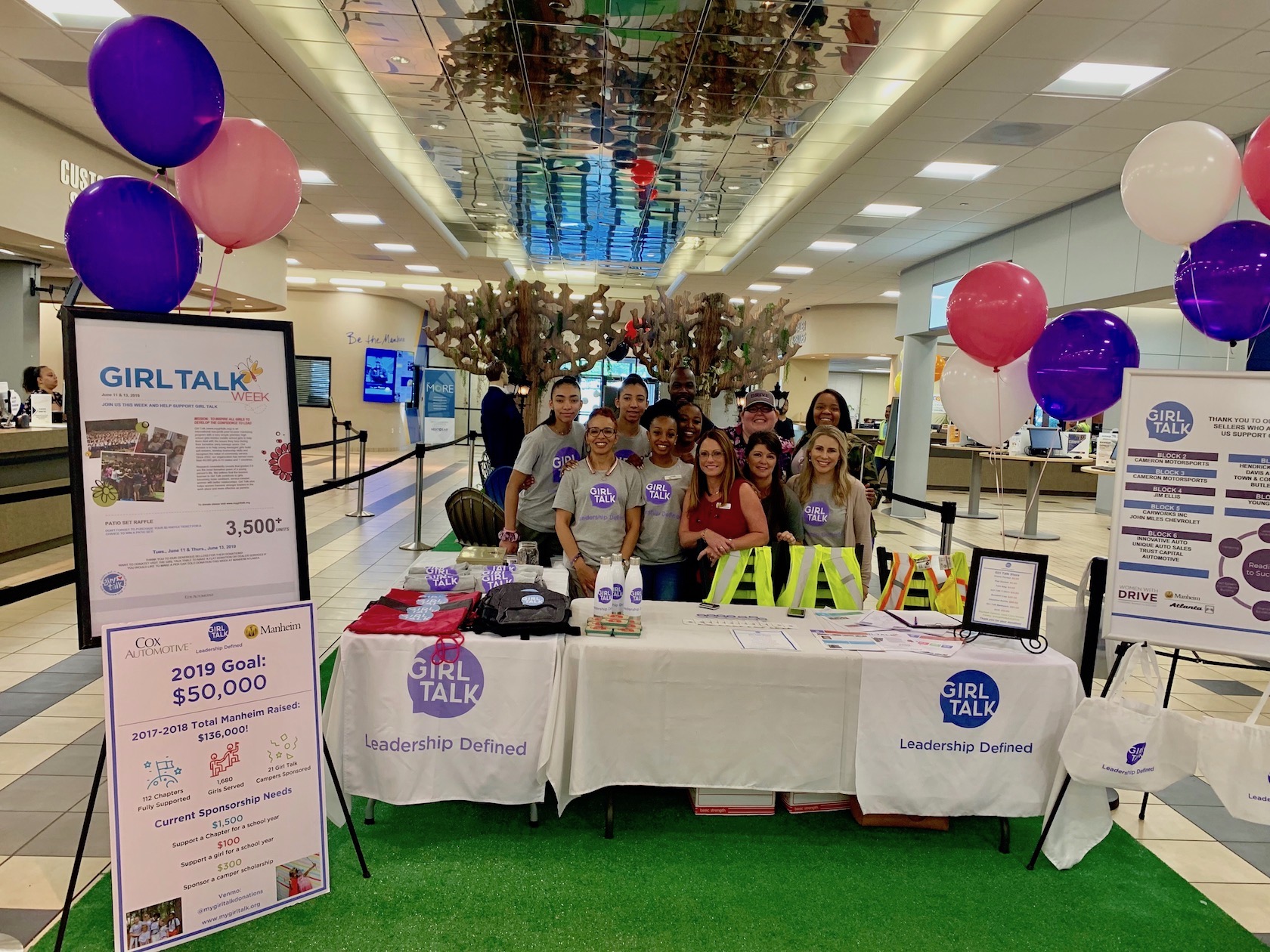 Empowering Young Women
Manheim partners with Girl Talk to help cultivate girls' leadership potential
For Cox Automotive, being an employer of choice for women is central to our values. The power of diversity means unique perspectives, skill sets, and capabilities coming together to create something greater than the sum of their parts.
Cox Automotive's investment in the futures of young women through Manheim's partnership with Girl Talk is a natural extension of this commitment to diversity.
Girl Talk is an international non-profit peer-to-peer mentoring program that inspires girls to develop the confidence to lead. Girl Talk pairs high school mentors with middle school girls to help them cope more effectively with prevalent issues during their formative teenage years. Through a variety of ongoing projects and service events, the organization helps girls build self-esteem, develop leadership skills and recognize the value of community service.
Girl Talk founder, Haley Kilpatrick, says Manheim is helping girls recognize their innate value and promise. "We believe that all girls should be able to learn and practice leadership skills and grow in an inclusive environment," she says. "Manheim is helping us ensure that cost is not a barrier to cultivating a girl's leadership potential."
Manheim Atlanta kicked off 2019's Girl Talk fundraising push by collaborating with Women With Drive, a Cox Automotive employee resource group (ERG) that supports women in the automotive industry. Women With Drive team members volunteered as drivers at Manheim Atlanta's annual 100-Grander Sale, the wholesale auction for high-end exotic and classic cars, held in May. There, a Manheim client offered to donate money per car sold and Manheim team members set up PayPal accounts for additional donations and merchandise sales. Altogether, everyone raised $5,000 for Girl Talk in that one day alone.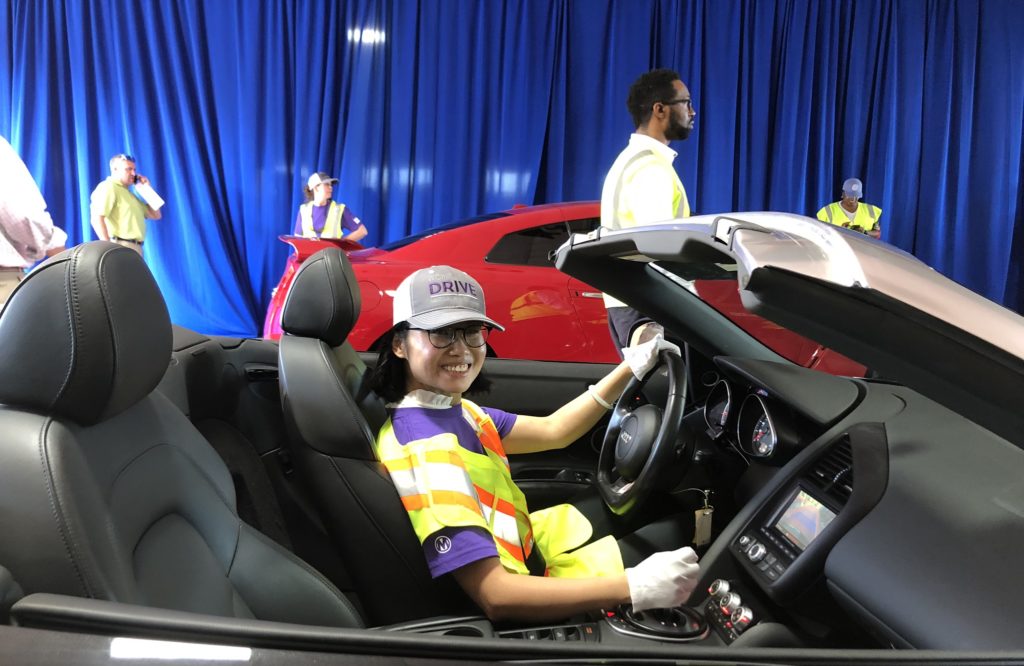 "I was proud to see our vision become a reality so quickly," said Stacy Schwartz, Senior Manager Client Services of Manheim Atlanta & Manheim Georgia. "We were delighted to present Girl Talk with a $5,000 check that they could use for supplies right away."
But that was just the beginning as Manheim locations across the Southeast mobilized between June 10-14 to raise even more funds for Girl Talk. Each Manheim team partnered with dealers to collect donations, hosted events like bake sales, silent auctions, and car washes, and helped raise awareness with onsite signage and décor.
Last year, Manheim team members bested their $50,000 goal for Girl Talk, raising a whopping $136,000. The funds were used to support 112 Girl Talk chapters serving 1,680 girls. But Manheim participation didn't end with fundraising. Team members showed up in person with their families to participate and encourage the girls to excel.
Although the Girl Talk program is a year-round endeavor, the week-long summer camp is essential – and for some girls – a life-changing leadership development experience. Learning about everything from talking to parents to digital citizenship to diversity and inclusion to being an influencer, camp is the ultimate Girl Talk experience for approximately 150 attendees. Since not every parent could afford summer camp, that's where Manheim stepped in.
"Half of our girls attend camp on scholarship," says Kilpatrick. "Thanks to Manheim's contribution, we can afford to host a wider cross-section of girls from all walks of life."
"We have been able to grow our program about 30% each school year due to generosity from Manheim and other sponsors. And we deeply appreciate the support."