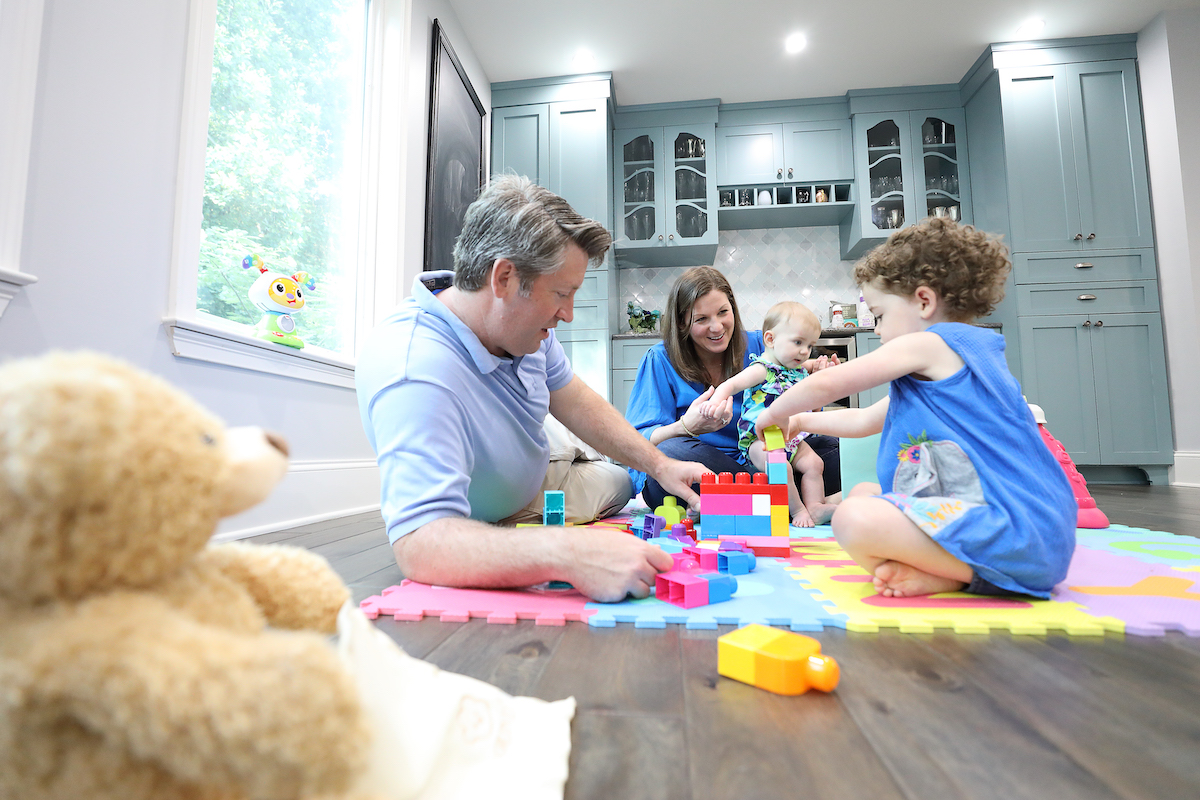 Balancing Career & Family
Job flexibility at Cox Automotive empowers team member Erin Lomax to enjoy success and fulfillment at work and at home.
Erin Lomax came to Cox Automotive in 2012 after serving the automotive industry at an advertising agency. She figured she'd gain some experience on the client side of the business and then go back to agency work. But seven years later, she has moved around the organization in a variety of roles and can't imagine working anywhere else.
"I saw the bigger picture of what we were trying to accomplish – to alleviate the challenges of car buying and selling," Lomax recalls.
"I've had different projects to work on every year. It never gets boring."
Her flexible demeanor was evident in her first job as associate manager of subsidiary marketing. In that role, Erin acted as a marketing liaison between the Kelley Blue Book, VinSolutions, vAuto and HomeNet brands. Not long after, her job morphed into a dealer marketing manager role where she worked on the Autotrader and Kelley Blue Book brands.
"The role just evolved and expanded," she explains. "I was open to changing based on the company's needs."
Technology is contributing to a dynamic automotive industry that is constantly evolving the business. Cox Automotive team members have to be agile and ready to shift based on changes in the industry. For Erin Lomax, the key is perpetual learning, being able to find answers, and continuously building her skillset.
She credits Cox Automotive for harnessing knowledge within the organization as well as feet-on-the-ground insights and making it accessible to everyone. Erin says the company prioritizes staying informed in a collaborative environment that promotes ongoing dialogue, brainstorming – and solutions.
"The company does a great job in making sure resources are available so there's no shortage of ways to get up to speed and stay abreast of our industry and clients," she says.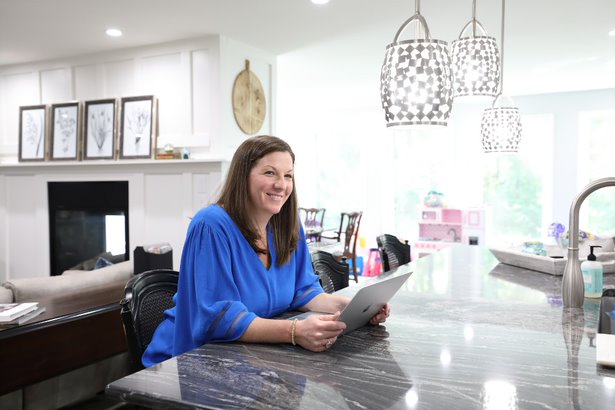 Erin's advertising background and experience with several different Cox Automotive brands – not to mention her track record of high performance and results – made her a natural choice to next lead Cox Automotive's brand marketing team. As the brand director, she helped to define the value and drive the strategy and brand positioning for the business.
"I was so excited to get that position to help tell the bigger Cox Automotive story. What is this 'better together?' Why are we pairing these brands together? What benefits does it have to dealers and OEMs?"
Throughout her tenure at Cox Automotive, Erin says her leaders have acted as coaches and mentors. Their open-door policy encourages her to be creative and think outside the box to find the best solutions. It's a culture where team members are empowered, trusted, and supported.
"We have incredible leaders in this organization and I've been lucky to work for some of the best of them," she says.
"So many people here inspire me on a daily basis. No one has all the answers, but together, we can form the smartest answers."
Always up for the next challenge, Erin soon found herself pivoting to support the launch of the company's new digital retailing solution, Accelerate My Deal. Cox Automotive's digital retail software enables dealerships to seamlessly blend their online and in-store process into a single streamlined experience. It helps personalize the shopping experience and gives car buyers the flexibility to shop and buy the way they want – online, in-store or a combination of the two.
Erin liked being at the forefront of this digital transformation. She was deeply involved in moving the digital retailing solution through the pilot phase to the national launch on the Autotrader and Kelley Blue Book websites.
"We had a huge opportunity to shift the marketplace and really bring this new way of buying a car to consumers and dealers," she says.
After six years in marketing, Erin made her biggest career shift to date, moving into the operations side of the business as senior business operations director for Autotrader. Her departure from marketing was spurred by her desire to learn more about the company and its business strategy. Focusing on the "whys" behind her work keeps her inspired and passionate.
"Every new role changes my perspective on the company. It gives me a new lens to understand the business and the challenges we face as an industry."
"Cox Automotive encourages team members to move around into different areas of the business. Being able to gain new perspectives through these different experiences makes us better problem solvers."
On a personal note, Erin was single when she began her career at Cox Automotive. Over the years, she married, started family, and is now a mom to two small children. But at Cox Automotive, she didn't have to choose between caring for her family and advancing her career.
"Cox Automotive gives team members the flexibility they need to be successful in both work and in life," she says.
"That way I don't feel guilty or sidelined from my family and my values, which motivates me to give 100% to this company."
The company understands that work/life balance is good for business. By attracting team members with families or other commitments and interests outside the office – and helping them cultivate a career path within the company – Cox Automotive reaps the business advantages that come from a diverse workforce. Happier team members mean higher morale, better productivity, and increased profitability. Making it a priority to treat everyone with empathy and dignity helps keep the business at the leading edge of the automotive industry.
"Having a culture where I don't have to hide or downplay having a family means I can bring my whole self to work," Lomax shares.
"My leaders trust me and provide me with support to be the most effective in a job that comes with a lot of responsibility."
Erin has fully embraced career opportunities to re-imagine the car buying and selling business, and Cox Automotive continues to find ways to keep her engaged, curious, and energized.
"It's exciting to work in the automotive industry. So much has changed since I started in 2012. Being able to pursue different career opportunities here has challenged and fulfilled me."