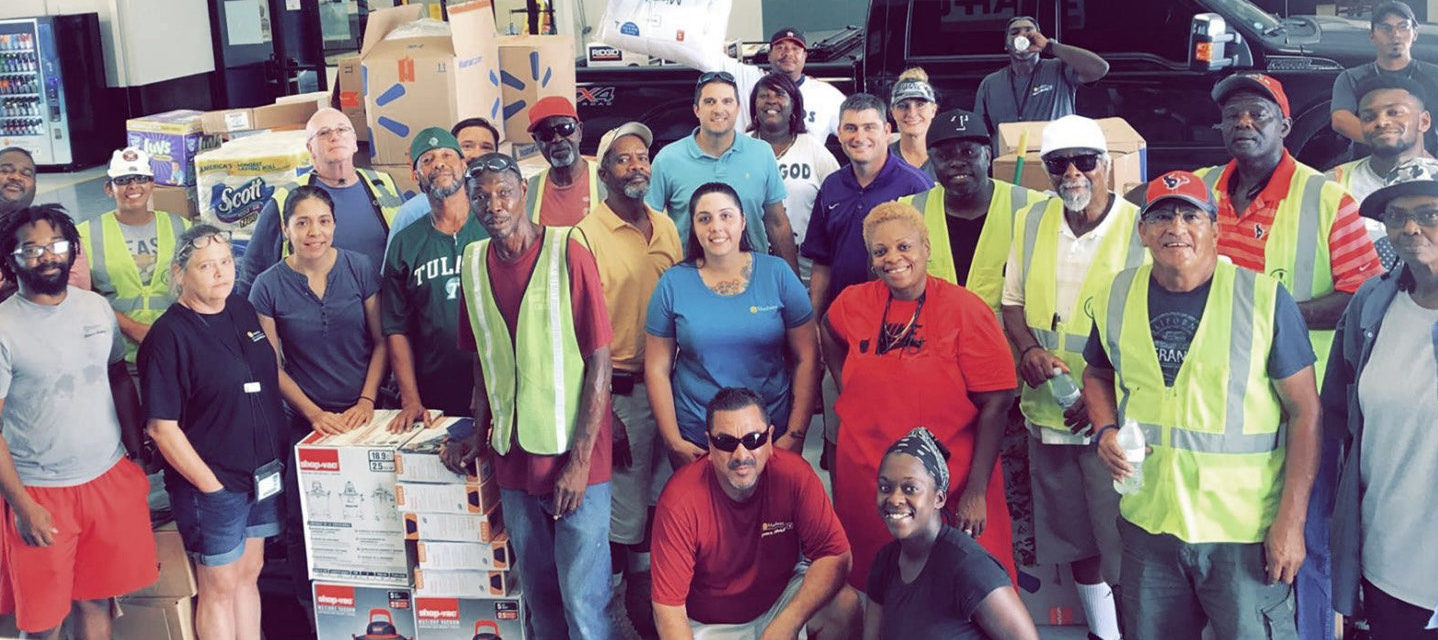 Bringing big help to "The Big Heart" city
From corporate initiatives to personal involvement, Cox Automotive team members across the country – and even those affected by Hurricane Harvey – show what we're made of.
In Harvey's Wake, Cox Enterprises Offers Big Help in 'The Big Heart' City
In 2005, Houston, Texas, earned a new nickname, The Big Heart, thanks to the city's efforts to help feed, clothe, and house victims of Hurricane Katrina. Fast forward 12 years and another Hurricane, Harvey, has the city with the big heart in a big hurt.
Estimated to be the costliest natural disaster in U.S. history, Harvey, it turns out, was much more than a hurricane. For the cities, towns, and communities in southeast Texas and coastal Louisiana, Harvey has been a catastrophe.
But for Cox Enterprises and Cox Automotive employees throughout the country – including hundreds living in the affected areas – Harvey has presented an opportunity to be of service to those impacted by the storm throughout Houston and its surrounding areas – from corporate initiatives right down to the individual level.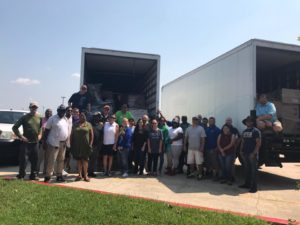 Affected individual team members' stories are remarkable. Take John Canales, who, along with his son, spent three days rescuing nearly 50 people, including a retired Navy SEAL, a Holocaust survivor, a NASA Apollo 13 flight commander, and a young couple desperate to get home to their sitter and two infants, to name a few. After floodwaters receded, John continued to help, organizing cleanup crews for 10 other Cox employees whose homes were severely damaged by the storm.
Then there's team member Valerie Varela who, after being stuck in her third floor Houston apartment for five long days, was finally able to leave and, without missing a beat and with the support of Manheim Texas Hobby, began to help with cleanup efforts in her local community.
At the location level, there's Manheim Seattle that, within its home city, and then on to Portland and then Denver, not only raised thousands of dollars for the American Red Cross, they collected enough supplies to fill two 26-foot trucks and had team member volunteers make the 2,100-mile drive in those trucks to Manheim San Antonio for distribution.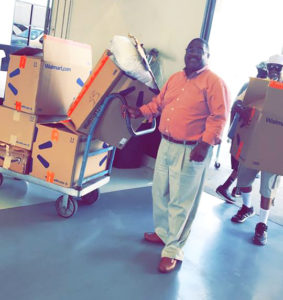 Across Cox Automotive, many of its brands have formed task forces to identify affected dealers and provide immediate business support, be it waived or discounted service fees or extended payment terms, or even inventory transportation and storage assistance. Affected dealers can expect a simplified process, starting with a single Cox Automotive point of contact, so that they can get back in business as soon as possible.
And, finally, at the Enterprise level, Cox has made a direct donation to the American Red Cross to benefit Texas residents who have been impacted by the hurricane, and is assisting affected employees and their families through the Cox Employee Relief Fund, which, coincidentally, was formed in the wake of 2005's Hurricane Katrina.
In times of triumph or tragedy, Cox Enterprises is guided by a simple creed: do the right thing for our employees, our customers and our communities. It's this essential principle which has fueled our resolve to help our families and business partners affected by Hurricane Harvey. And it's this principle that will inspire our next call-to-action should Hurricane Irma, Hurricane Jose, or any other natural disaster or crisis overcome the cities and communities our clients and people call home.