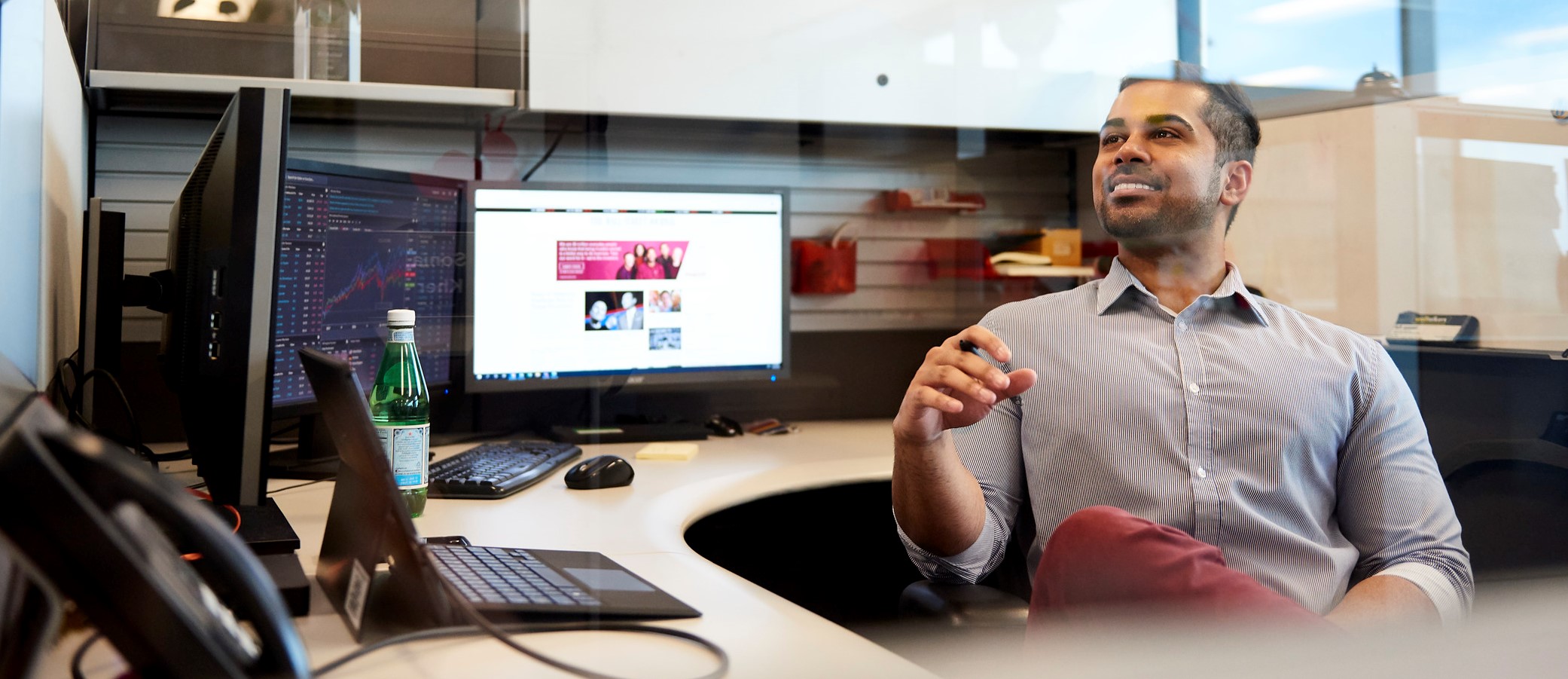 Cultivating Next Generation Leaders
Cox Automotive's culture of opportunity has inspired Zo Rahim to dream big and get ahead
Atlanta native Zo Rahim had a career plan at age 11: one day he would run his own hedge fund. As a precocious child studying financial markets after school, he started tracking the luxury markets and its impact on consumers. This adolescent passion became the impetus for a bachelor's degree in economics and mathematics from Emory University.
After a brief stint in investment management post-graduation, Zo landed a coveted position at Porsche, the German luxury automaker. While immersed in the automotive business, he realized he'd found his sweet spot.
Spoken like a true "numbers guy," Zo explains, "I realized I wanted more exposure to the auto industry, to become more familiar with the sector. I figured I could easily transition into a Wall Street job or an investment job focused on auto companies."
But instead of Wall Street, Zo's next career move landed him in industry analytics at Cox Automotive. As a senior analyst at Cox, he began performing market research and analysis, tracking economic data and metrics to understand what was happening both domestically and globally – and to help predict what's coming next for the automotive industry.
A career worth sticking around for
"When I first took the job, I thought I'd be here six to eight months," he confesses. "Now it's four and a half years later, and I can't imagine working anywhere else."
At Cox, Zo has found meaningful work that complements his values, strengths, and lifestyle.  "It's a dynamic workplace that gives you the opportunity to expand on your abilities and grow with the company," says Zo. "Here, career development is encouraged and celebrated. It's really up to you. Whatever your interest is, whatever you want to focus on next, you have that option."
During his nearly five years with the company, Zo has grown from a senior analyst to an associate manager to a manager. He now leads his own team within the Economics & Industry Insights group. Zo credits his leaders, Chief Economist Jonathan Smoke and Vice President Isabelle Helms, as well as his entire team for his success.
"At Cox, your voice is heard, you're making an impact, and you're surrounded by people who want nothing but the best for you. I wholeheartedly believe I would not be able to do what I do without the support of the team."
While Zo has seen his role and responsibilities evolve in tandem with the business, one constant has been encouragement and support from leadership to try new things. For Zo, that encouragement has led him to a whole new experience he never saw coming:  representing Cox Automotive as an on-camera spokesperson in the media and at industry events.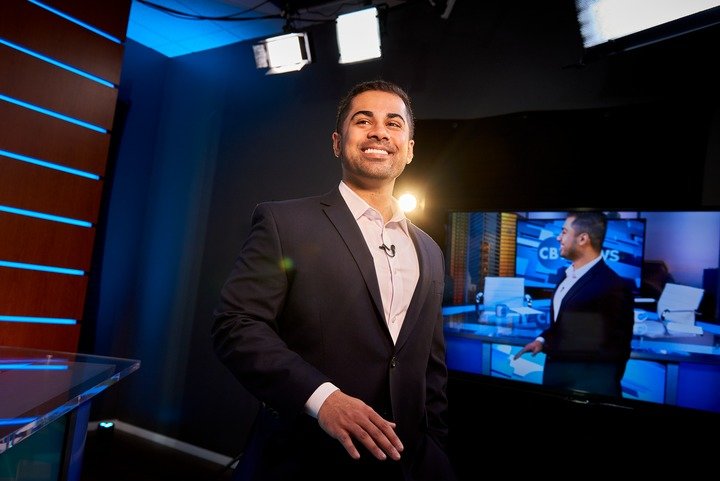 Leading by example
Zo's can-do attitude and zest for learning also made him the perfect fit to co-chair Ignite, a peer-led Employee Resource Group focused on nurturing and engaging team members early in their careers. Ignite provides recent grads or those transitioning from another career with professional development resources, networking opportunities and increased exposure in the company.
"Everything we do with Ignite is tied back to how we can help the business," he says. "Part of that is developing early career talent, providing team members with ample opportunities to meet with leaders and executives, and learn from their career stories."
Flexible work culture lets Zo be Zo
No matter how much Zo enjoys his job, there's more to life than just work. Having a job that lets you thrive in and out of the office is key to workplace productivity. That's why the flexible culture at Cox gives team members the freedom to manage their own work priorities.
For Zo, that means quality time with his parents, grandparents, and siblings. Or exploring the myriad eateries and happenings with friends in Atlanta.  It also means he can indulge his other passion: sports.
"I'm a big Atlanta Braves and Georgia Bulldog fan," he shares. "And I get to a lot of Atlanta United games. It's such a fun environment."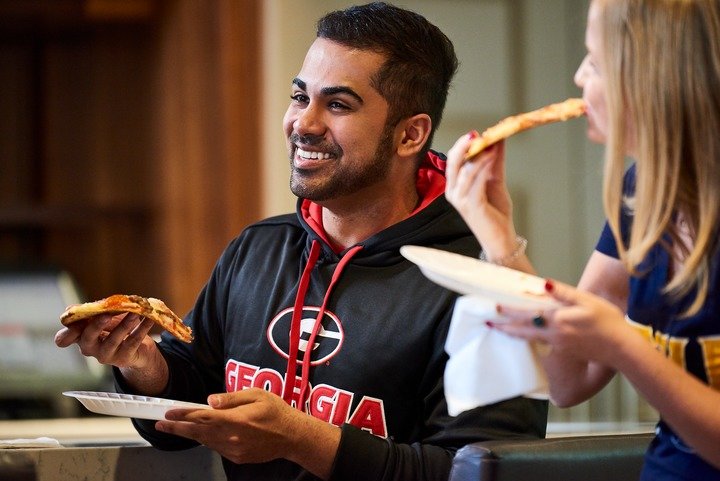 Flexible work culture also means letting Zo be Zo in the office. When the company relaxed its dress code, Zo wasn't quite sure what to do with his holiday-themed suits and novelty neckties.  While many team members welcomed the jeans-everyday policy, Zo ultimately decided to stick with his more traditional attire.
"If I could wear a tuxedo every day to work, I would," he jokes.
Cox Automotive is always looking for curious, collaborative people like Zo to be a part of its inclusive culture and help achieve its mission. Whether job prospects are industry experts, entry level, recent grads, or new to the automotive industry, the company is a great place for motivated individuals to have prolific and gratifying careers. If you are interested in joining our team, check out our career site.
Zo agrees, "We have a strong team environment here at Cox Automotive. Everyone wants to help see you succeed."
"Everyday is a good day for me at Cox," says Zo. "I've never had a bad day here."