Dealership Experience
Customer handling can make or break a deal
Monday April 20, 2015
Article Highlights
A good experience can mean repeat and referral business for your dealership.
Customer handling and the experience at the dealership is one of the top reasons why a car buyer decides to purchase from a dealership. This infographic shares key insights on how and why customers ultimately choose the dealership they purchase from.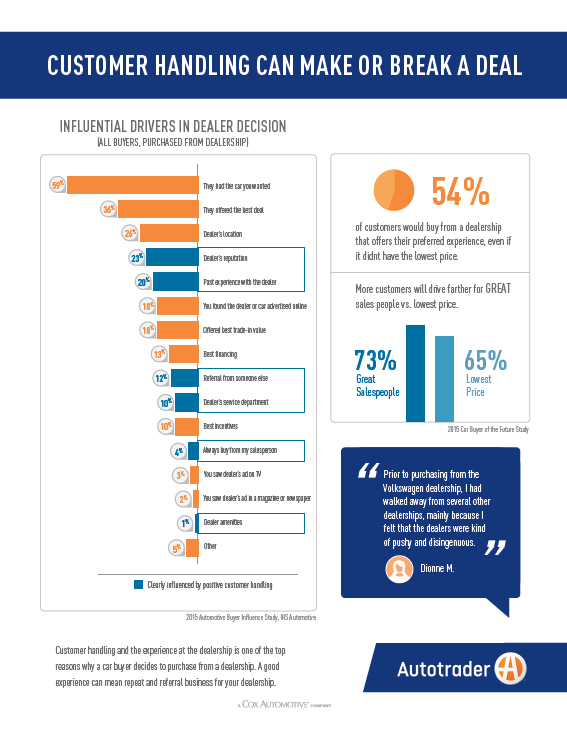 Customer Handling Infographic
See the full infographic for key insights.
Download
Tags