Today's connected consumers expect a connected dealership
Driving the Digital Deal
Monday January 22, 2018
Article Highlights
Consumers have come to expect a seamless online-to-offline shopping and buying experience. Digital retailing addresses this consumer shift and provides a proven solution for the automotive industry.
By giving shoppers the tools to complete car-buying activities either online or offline, whichever they prefer, dealers can: gain customer trust, boost repeat and referral business and increase brand strength and reputation.
The right digital retailing strategy leverages a multitude of online sales opportunities to engage with the consumer during the research phase... including F&I. In fact, F&I educational resources within a digital retailing workflow provide an opportunity to increase the likelihood of value-added product sales.
Growing consumer preference for online shopping options creates a competitive opportunity for dealers. By implementing digital retailing strategies, dealers can:
Align with consumer expectations.
Improve overall operational efficiency.
Drive product cross-selling opportunities to preserve the bottom line.
Download the white paper below, and check out these leading insights that will help you integrate digital retailing into your sales strategy.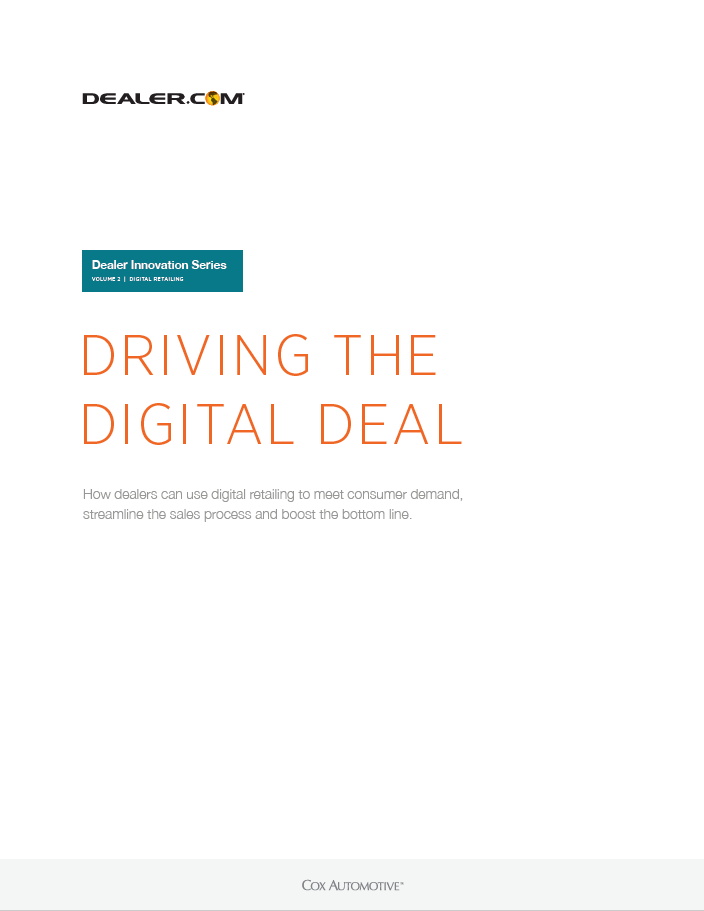 Driving the Digital Deal
Learn how you can use digital retailing to meet consumer demand, streamline the sales process and boost the bottom line.
Download
Tags