Top 10 Trends Impacting the Automotive Industry Today
Dealership Staffing
Monday November 6, 2017
Video Highlights
Two out of three dealers have NO staffing strategy in place in their dealership today. The absence of a staffing strategy can negatively impact all aspects of the dealership and distracts you from long-term strategic objectives.
Today, the average franchise dealer experiences a 40% turnover rate in a 12-month period. According to the Human Capital Benchmarking Report, this is considerably higher than the average 19% turnover rate for all industries. Not only that, but dealership sales staff – the employees that have the most interaction with your customers – has a whopping 67% turnover rate.
When you look at satisfaction levels of dealership staff by age, Millennials (and Generation X) are least satisfied. Millennials are most likely to turn over, but they also make up roughly 60% of a dealership's new-hire staff. Dealerships need to employ successful staffing strategies to retain this younger generation of talent.
As dealers face increasing margin compression and operating costs, profitability is being tied up in comprehensive operational inefficiencies. Employee recruitment, retention and development (staffing) is one of the biggest sources of operational opportunity that dealers face today. In this video, Isabelle Helms, Vice President of Research & Market Intelligence at Cox Automotive, talks about the impact staffing has on the future of dealerships.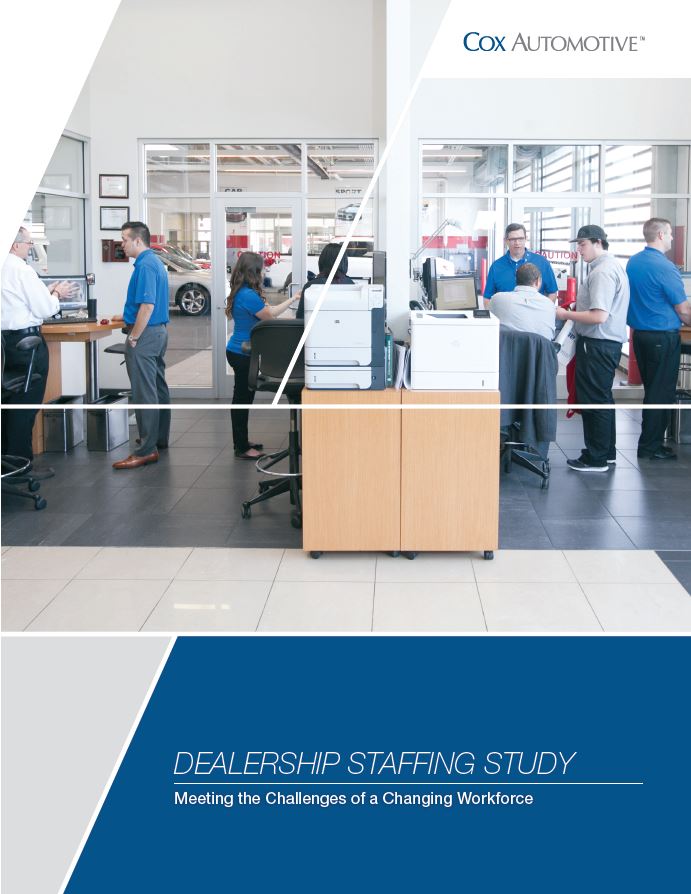 Dealership Staffing Study
Download this related study to learn more.
Download
Tags