Top 10 Trends Impacting the Automotive Industry Today
Millennials
Monday November 6, 2017
Video Highlights
Millennials accounted for 1 out of 3 car sales in 2016 and are quickly becoming the dominant share of buyers. By 2020, they'll be the largest car buyer demographic, which is why it's so important that dealers understand their shopping and buying preferences.
Unlike other generations, Millennials start their car-shopping process with a set budget in mind. They focus on monthly payments rather total purchase price of the vehicle and are comfortable stretching payments over longer periods. Allowing shoppers to calculate monthly payment during the shopping process is a way to influence this demographic to buy your car from your dealership.
The in-dealership experience is a point of contention for many car shoppers, and Millennials are no different. Millennials are less likely to be happy with the in-dealership experience, but if the current process improved, they would buy a car more often.
As Millennials age into the largest car-buying cohort, dealers need to understand the shopping and buying preferences of this generation to more effectively market and sell to them. In this video, Isabelle Helms, Vice President of Research & Market Intelligence at Cox Automotive, provides insight into the car shopping and buying process of Millennials and how dealers can align their business to attract this sizable demographic.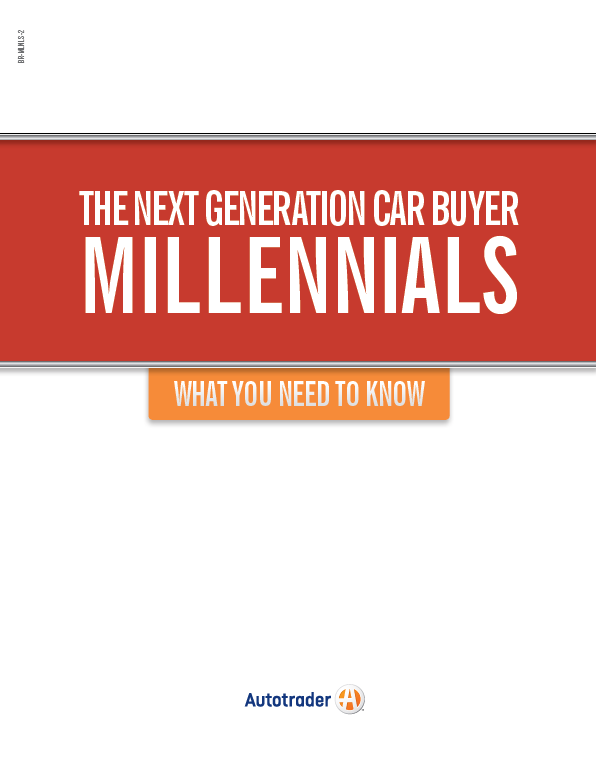 The Next Generation Car Buyer
Download this resource on Millennials to learn more.
Download
Tags