Top 10 Trends Impacting the Automotive Industry Today
Fixed Ops
Monday November 6, 2017
Video Highlights
Cox Automotive calculations indicate there is a $99 billion opportunity with fixed ops, and dealers are currently capturing only 30% of that market.
Consumers state convenience, value and trust as determining factors for why they choose where to get their vehicle serviced. Dealerships can compete with independent service providers by implementing conveniences like online scheduling and by offering and promoting competitive pricing and price-match guarantees while focusing on advertising messages about high-quality service (e.g., OEM parts and certified technicians).
Dealers can enhance the customer experience and increase satisfaction by integrating customer relationship management tools like automated service reminders and recall integration to tap into repeat business and manufacturer-pay recall work.
When it comes to maintenance and repair services, dealers are leaving money on the table. In this video, Isabelle Helms, Vice President of Research & Market Intelligence at Cox Automotive, shares the revenue opportunity with fixed ops and what dealers can do to capture more of this potentially lucrative market.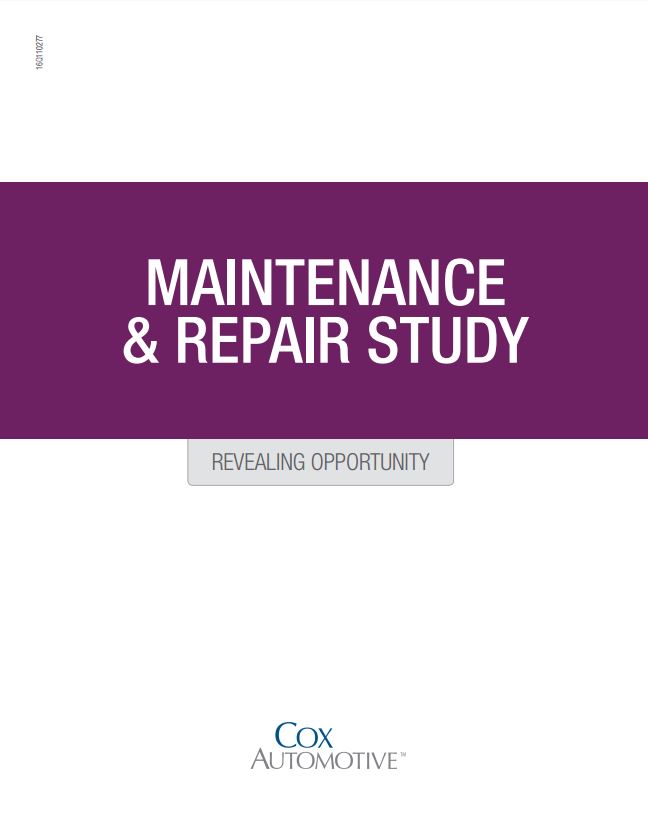 Maintenance & Repair Study
Download this resource to learn more.
Download
Tags