Top 10 Trends Impacting the Automotive Industry Today
Affordability
Monday November 6, 2017
Video Highlights
Consumer expenses are finally seeing some financial relief, but this does not necessarily correlate to more money able to be spent on a vehicle.
Interest rates will continue to rise over the next few years as they return to more normal averages. This, too, will impact vehicle affordability as consumers have taken advantage of historically low interest rates the past few years.
While consumers, manufacturers and dealers have benefited from leasing the past few years, forecasts show the cost advantage of leasing is eroding.
The average U.S. household owns 1.9 cars, but how much are they really spending on the actual vehicle? In this video, Jonathan Smoke, Chief Economist at Cox Automotive, provides insight into affordability – a key factor that will increasingly influence the automotive market.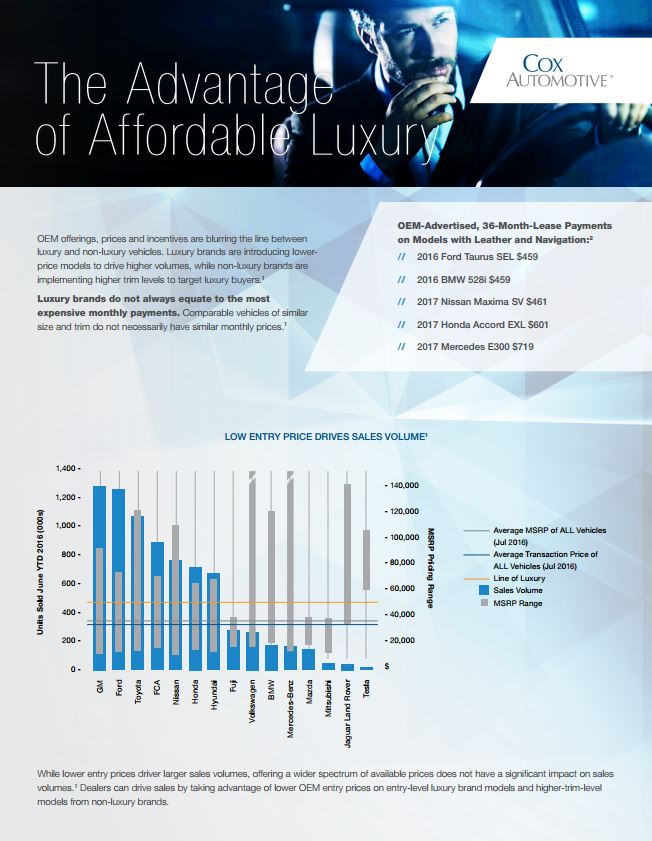 Take Advantage of Affordable Luxury
Download this related resource to learn more.
Download
Tags